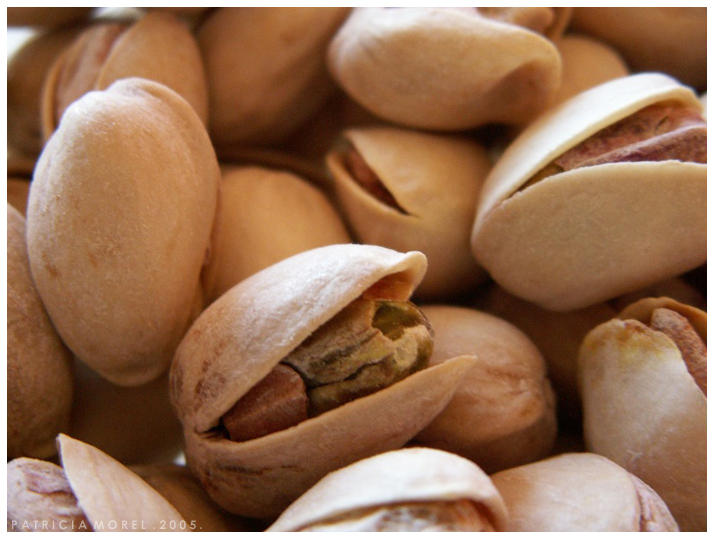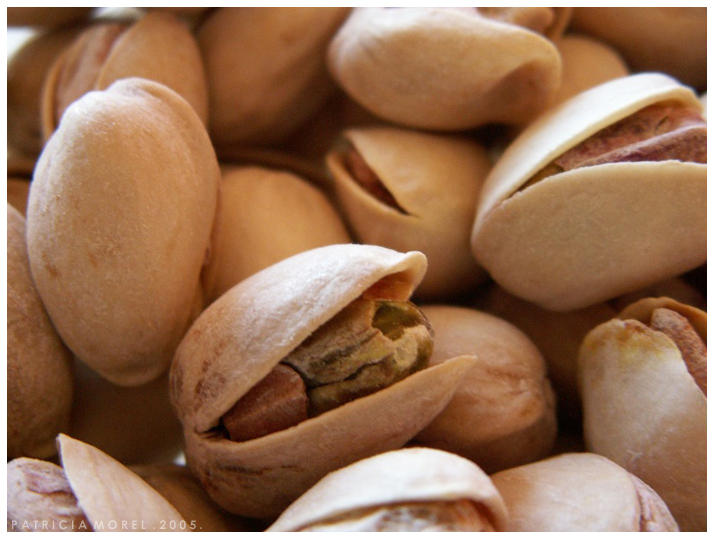 Watch
I love pistachio nuts!!! I thought I'd try to capture their tastiness on camera!

You did a bang up job of capturing how tasty pistachios are. Great job!
Reply

uh, you're welcome, although you didn't really ask first but thanks for letting me know! It seemed fitting for your article.

Pistachios are yummy!!!!!
Reply

Wahaha, my favorite nut ever!!!

This makes me hungry. D:
Reply
Reply

I love nuts walnuts, peanuts, hazelnuts, cashews but for some reason i have never yet tried pistachios i want to tho

and why is there sooo much fat in nuts?
Reply

Oohh, well, boy are you in for a treat! They are a little more high-maintanence to eat because you have to work to get to them, but that's what makes it even more worth the trouble!! They are sooo good!
As for the fat, it is a bummer...I can't answer that, but for now I say live it up and go taste some Pistachios!!

Reply

these things have gotten sooo expensive! I really like them, but who wants to pay $10 for a little bag of them?
Someone told me why they thought the prices went up on pistachios, but like most things I'm told I forget them very easily.

Reply

It's true, Pistachios have gotten expensive...I splurge sometimes and get the big jar from Costco for $12.99...quite the deal!

Reply

AAAAAAAAAAAAAAHHHHHHHHHHHH ... PISTACHIO!!

...

mnhamiii

Reply

i love pistachios too! and grapefruit

Reply