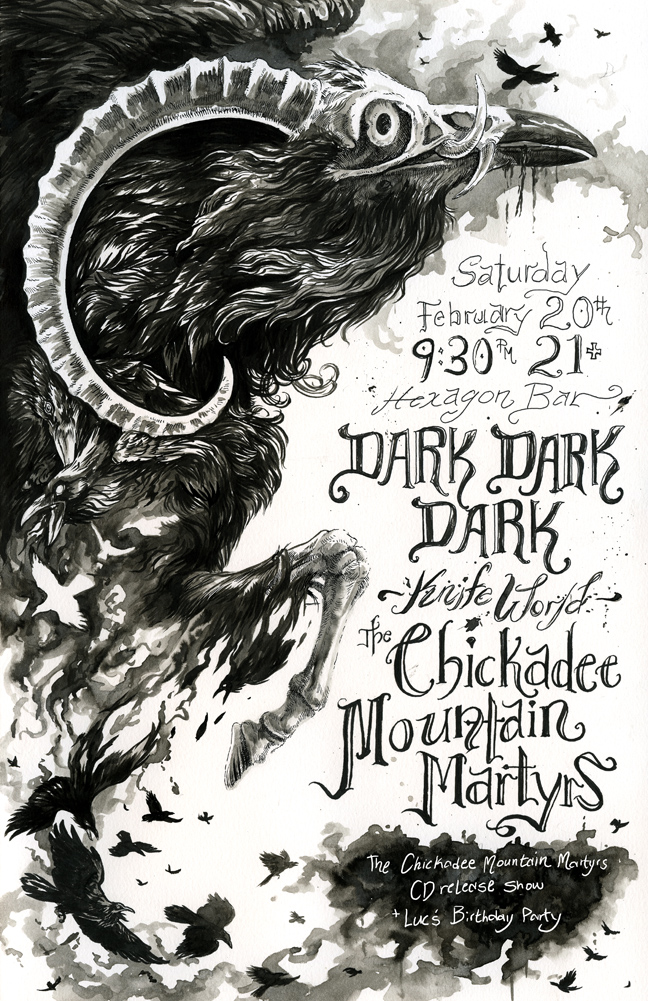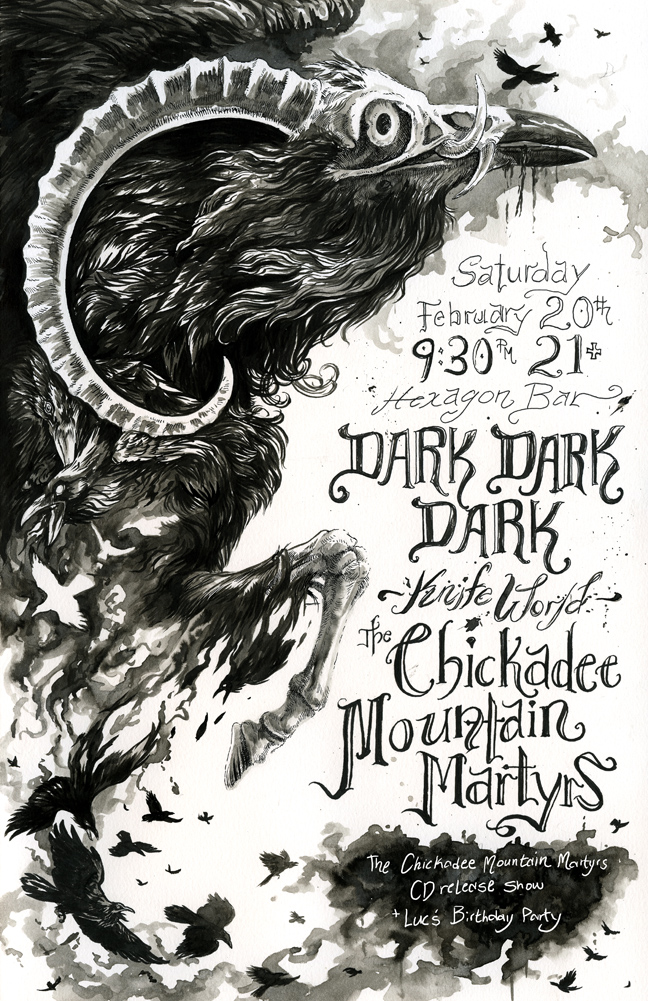 Watch
Here we have the project that has been pre-occupying me as of late. Amongst other things, and general chaos mixed with overall irritability.

But that has next to nothing to do with the poster here.
So this marks my second venture into the realm of "band posters," and again for a local band(s). Chickadee Mountain Martyrs is the name of yet another co-worker's band, and since it's now a "thing" at my work to commission me to do such projects, I went ahead and took this on. Oh lol, and I know the fact that I do this sort of thing is the only reason people speak to me there.

Otherwise I'm just a strange hermit.
Excuse the sudden onset of sarcasm, I'm rather tired at the moment.
As far as the imagery, I was given free reign, though they made mention they enjoyed my "darker" works. Which is 100% okay with me, it is winter after all and my work tends to run heavy in that vein. But really, who can resist an ibex-horned, corvid-skulled beastie disintegrating into a flock of ravens?

As for the text... all my own hand-written fonts. If you wanted to know what the tablet variant of my real handwriting is, look no further to the white on black text at the bottom of the poster. Odd looking, isn't it?

I guess pulling an all nighter to finish this one was worth it.
Specs: India ink on Bristol, 11 x 17 inches.
Art (C) April Schumacher
Comments, critiques, etc. welcome. But it may be a while before I get around to replying... I'm not as prompt as I used to be.