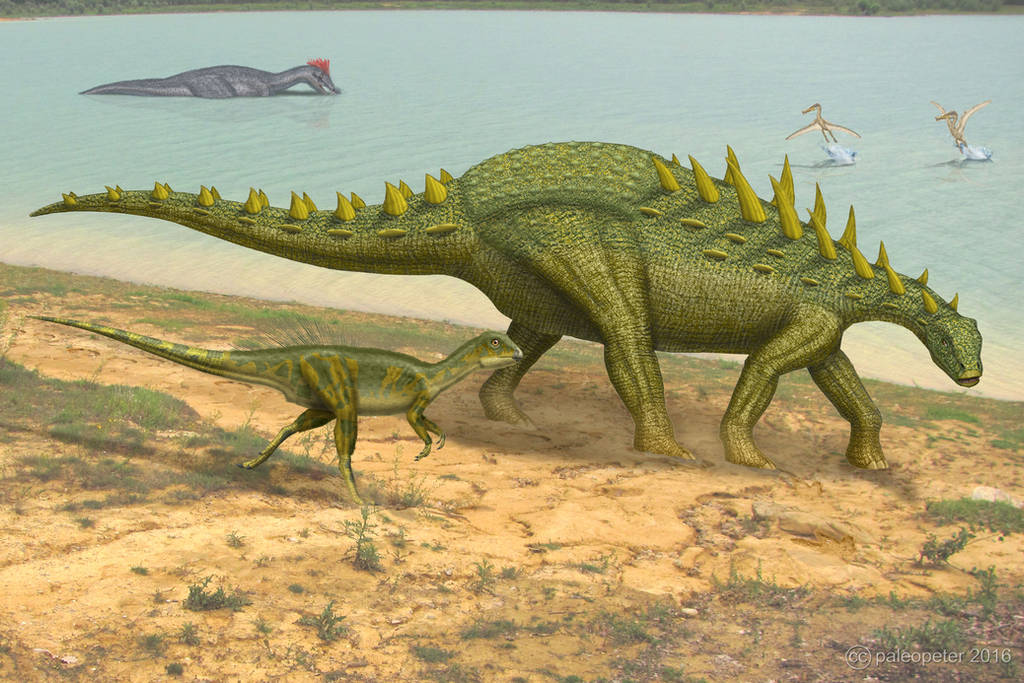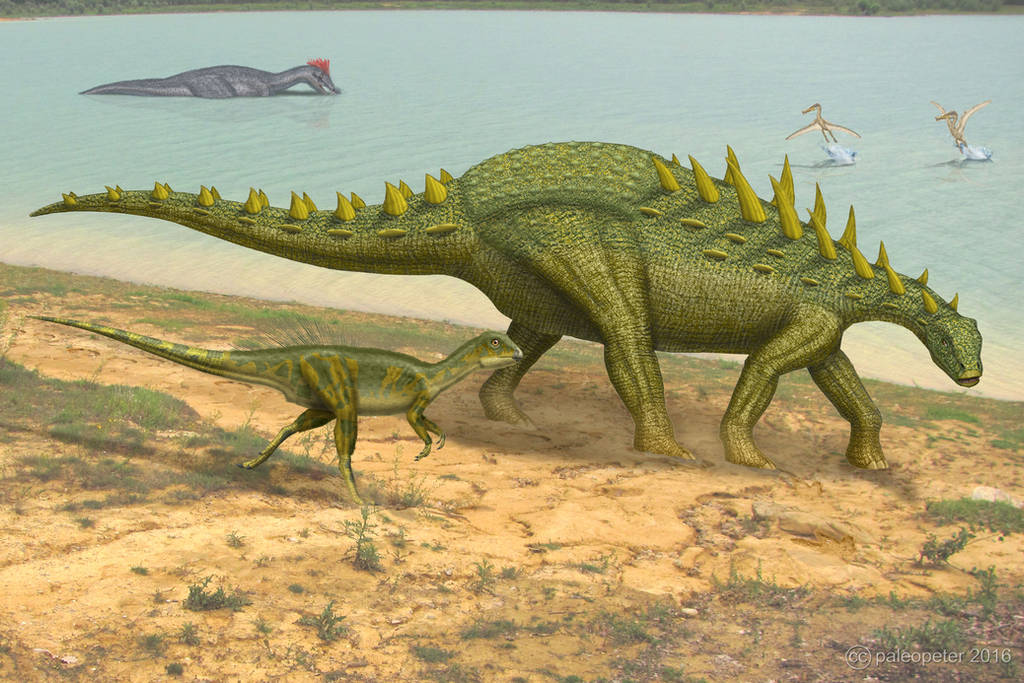 Polacanthus. Species: P. foxii, P. rudgwickensis. Meaning of name: Many spikes.
Southern England, Barremian stage of the early Cretaceous. Classification: Thyreophora, Ankylosauria, Polacanthidae. Length: 4m. Lifestyle: browser. Background is a photo of Lake Mont Bell near Carcassonne South of France.

pterasurs didnt jump out of the water!111!!111 Also, mosasur didn't have red hair!1111!!1!!1!1!!
Reply

They poll vaulted then swung their arms forwards to generate extra lift & to get them near the centre point of gravity; the animal with a feather crest is Baryonyx.
Reply

Wonderful.

Reply