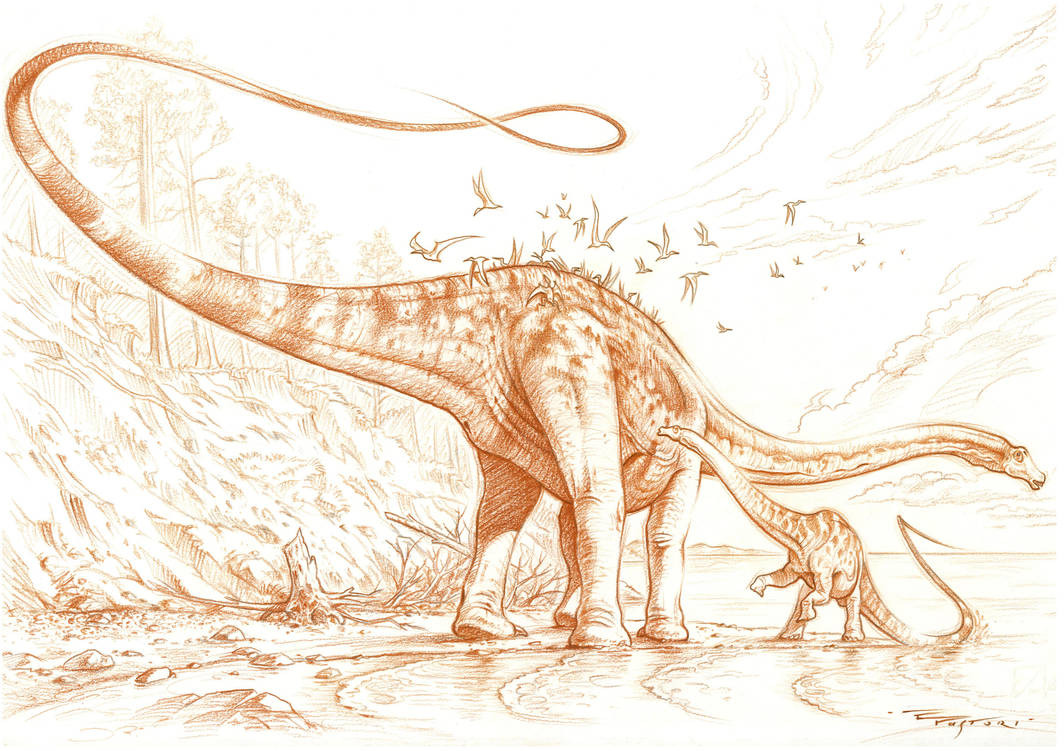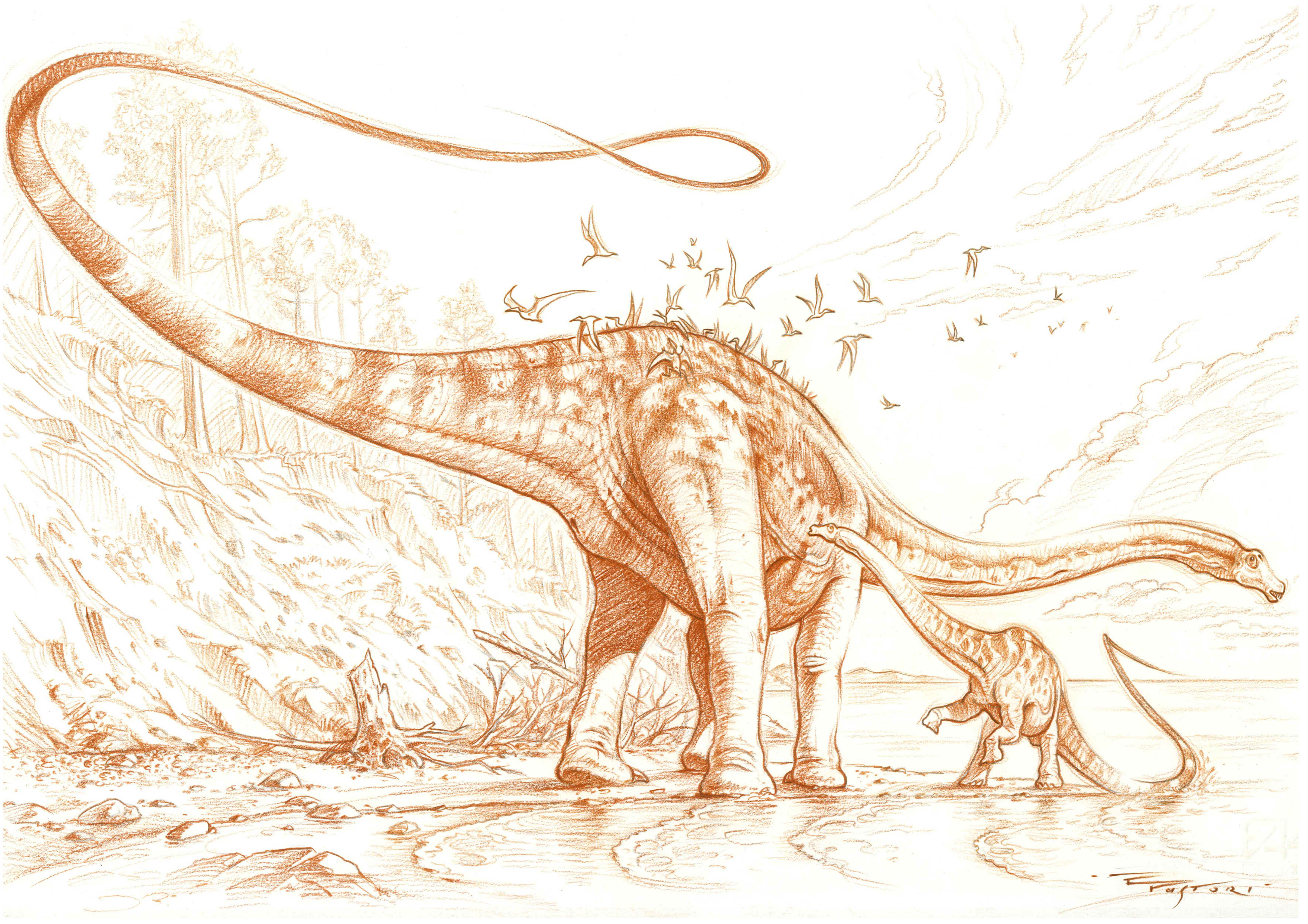 Watch
"Dippy"
Diplodocus carnegii with baby

sketch in bloodpencil

Reply

This is

. I love all the detail. Fantastic work. 8]
Reply

Reply

Wow, this is great! Fantastic sky! And I'm loving that tail! The big, long, whipping tail c:
Reply

I like the baby sauropod pictures.
Reply

Superb work. You're one of the few paleo artists I've seen who puts some meat on sauropods' legs.
Reply

I love this piece. I like it when artists draw Pterosaurs riding atop large Sauropods.

Reply

I live in Virginia, I'm french and I draw a lot...I don't know where I can find Rotel Sanguine 9201-188 by Faber Castell. Can you help me?
Reply

Semplicemente fantastico.
Reply

Caspita, mi piacerebbe molto, ma il problema maggiore è il fatto che abito in Sardegna! Se tutto va bene, cercherò di convincere i miei a farmi venire.
Grazie per aver pensato a me comunque!

Reply

Fantastic work!!!! the perspective, the tail, the pterosaurs in its back, it's all amazing!
Reply

Ooh, what's a bloodpencil?
Reply