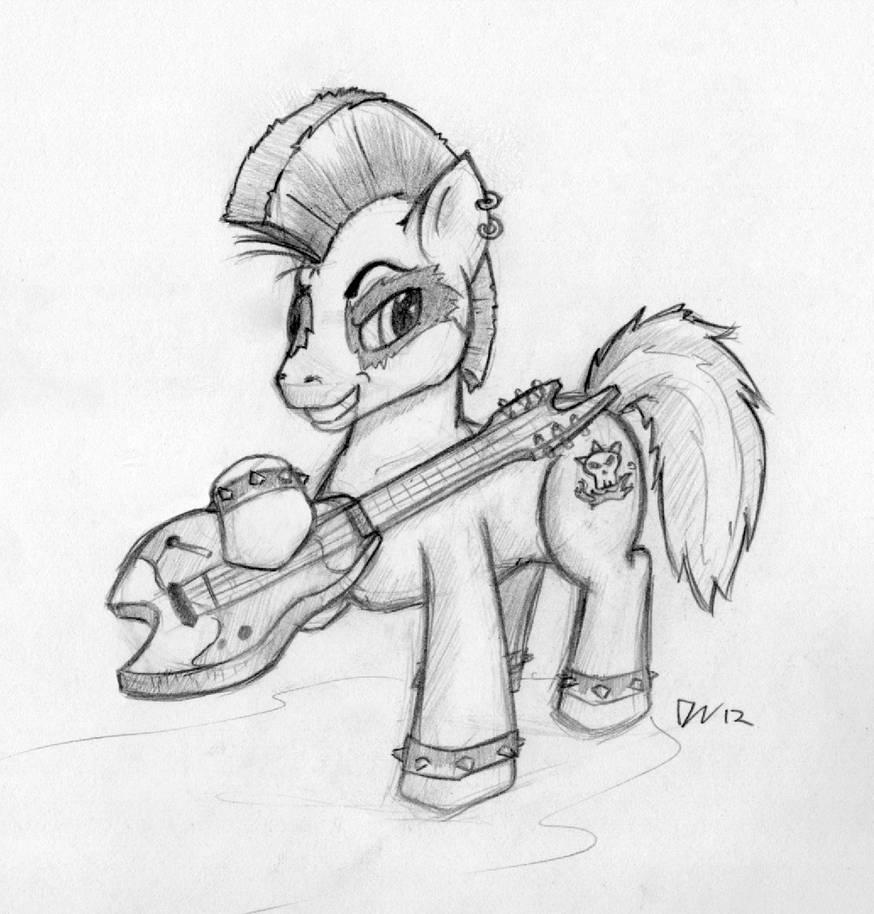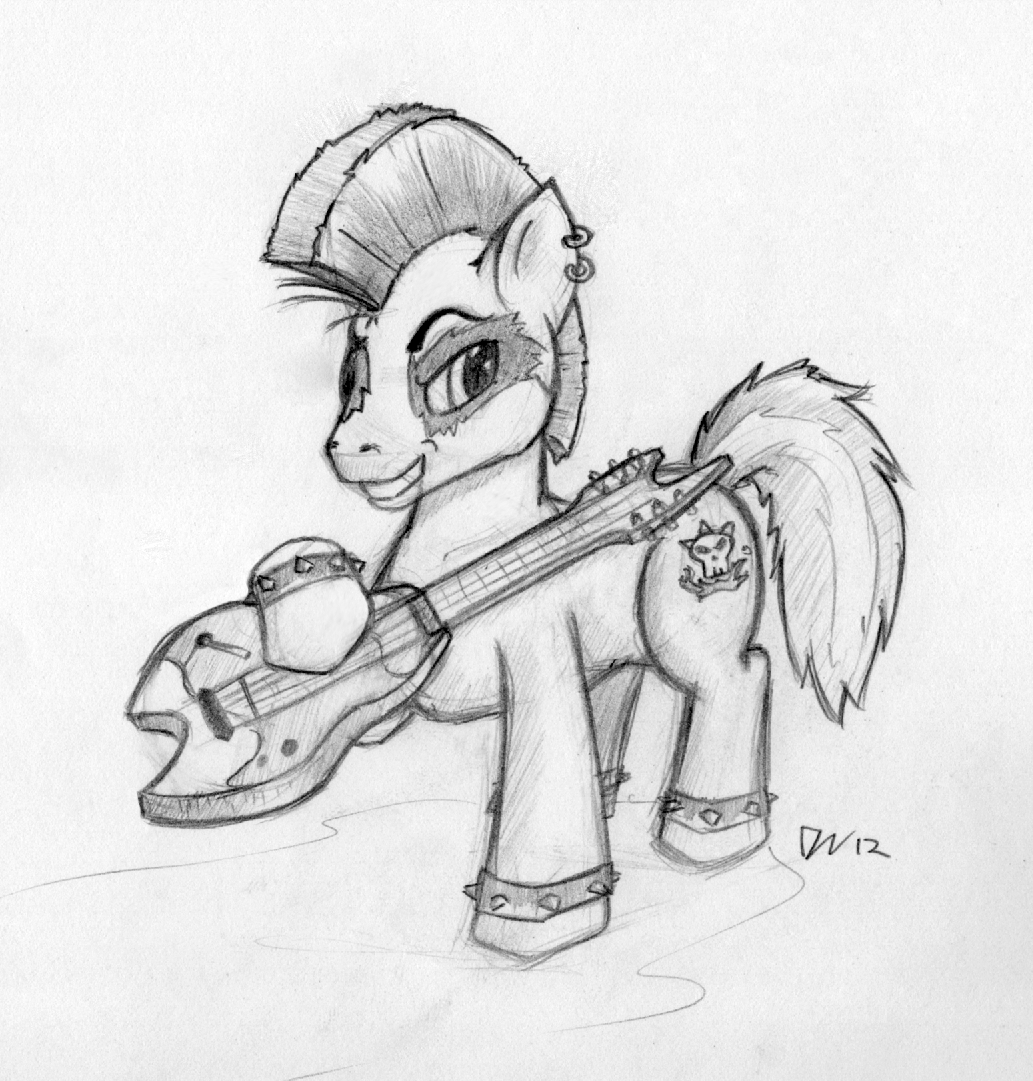 ---
---
---
For the Equestria Daily Newbie Artist Training Grounds Day 3, requesting us to "Draw a pony with a prop".

Heavy metal punk pony grasping his guitar.

Yet another no name pony, at this point I feel all my characters for these submissions are gonna be unnamed.

Impressive! His cutie mark makes me think of an orc skull; is that what it actually is?
Reply

Naw, it's just a regular human skull. I pretty much recalled Applebloom wearing a bandana adorn with human skulls in the Show Stoppers episode. I figured I could justify this that way.
Reply

fantastic work!

Reply