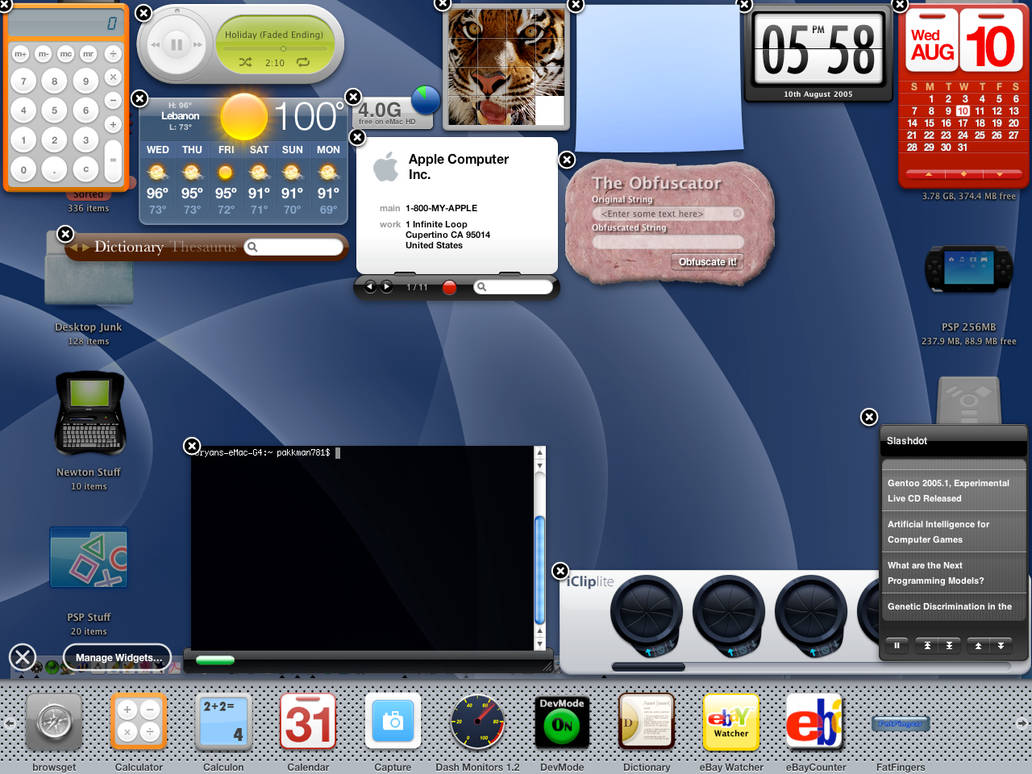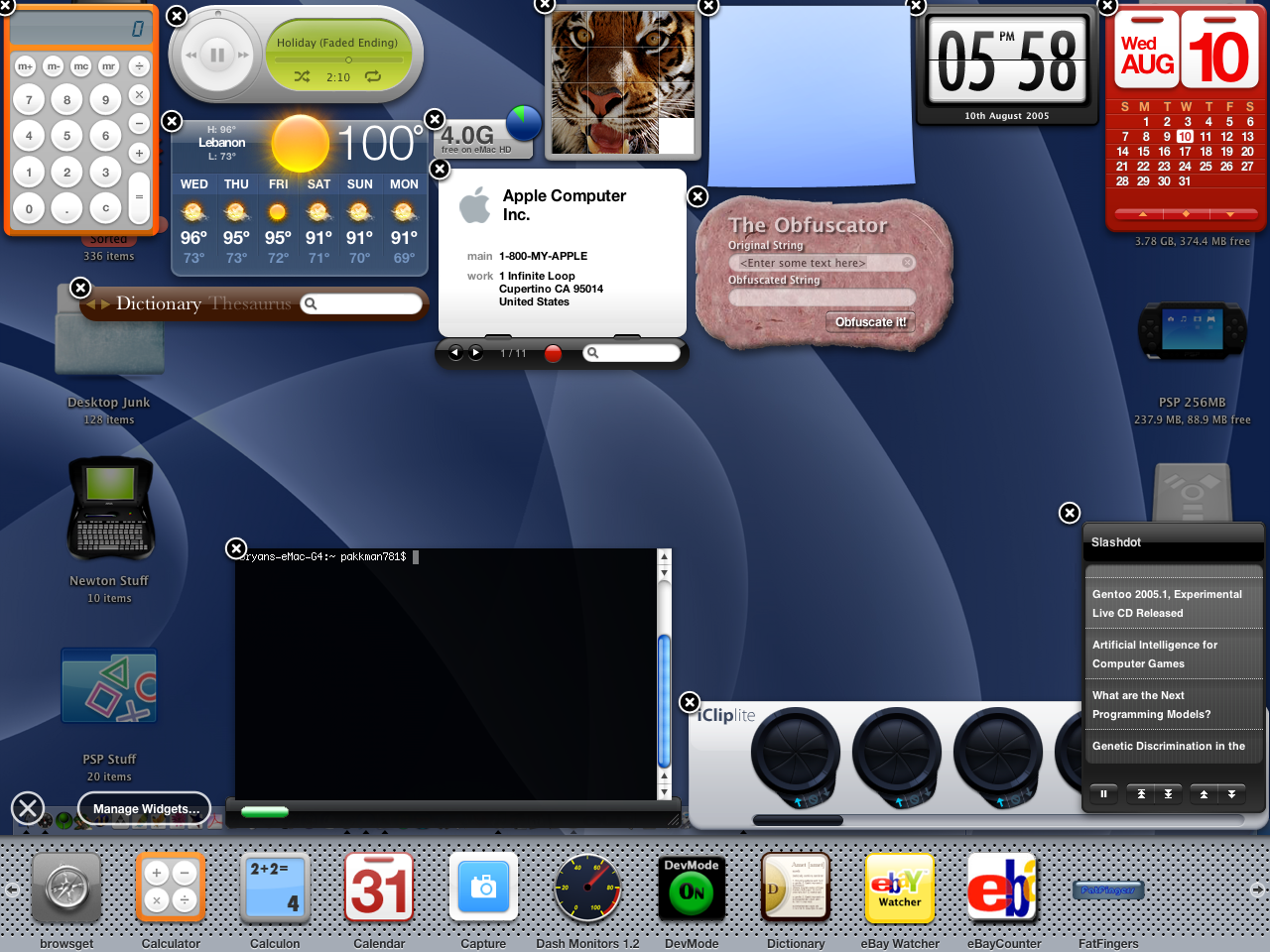 Watch
Dashboard is still the coolest thing in Tiger


Funny how your Newton folder is an eMate 300. Is that what you have?
Reply

I have an eMate 300 and a MessagePad 120. Got the eMate for school a few weeks back, the MP came as a bonus. They are really awesome machines, I highly recommend them.

Reply

nice. whats obfusculator?
Reply

Thanks. Obfuscator turns any text you input into it to Unicode. So, if you want to post your email up on a forum, but don't want spambots getting it, make it into Unicode, and the spambots can't read it, however, browsers, email clients, etc. convert Unicode into regular text, so the readers won't know the difference.
Reply