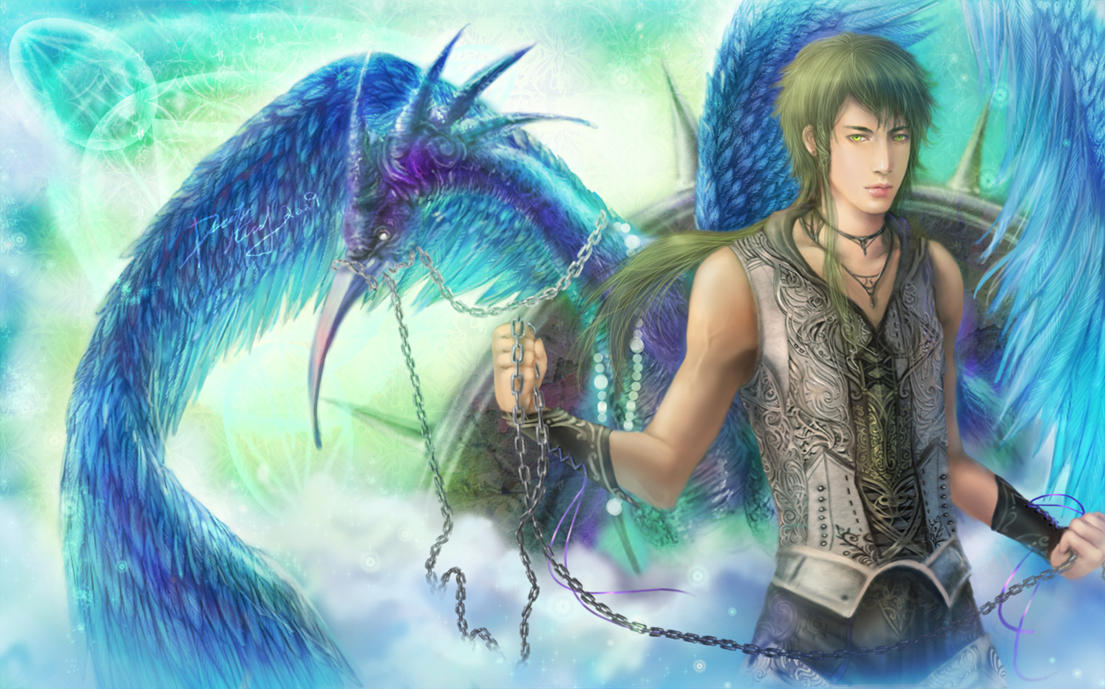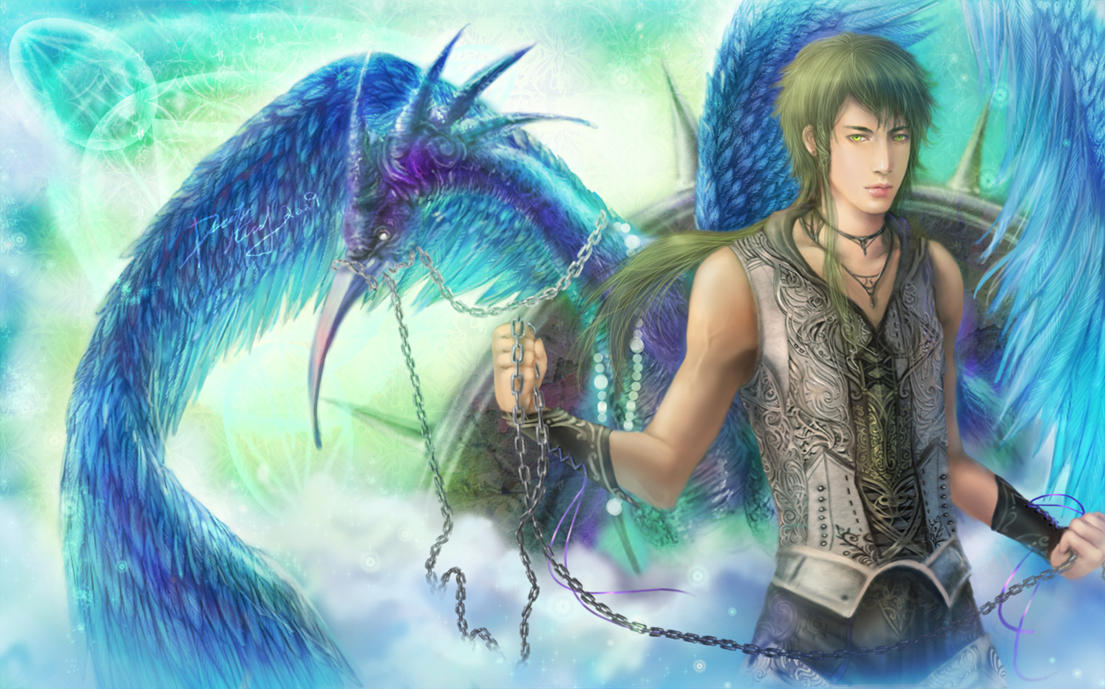 Watch
Two months ago was my vacation,I have painted but have not finished.
After "Girly" picture[I upload at the same time you can see on here
[link]
].
I back to did this picture again.
I like blue color so I keep to painted on background.
I practice to draw male character with monster and his clothing too.