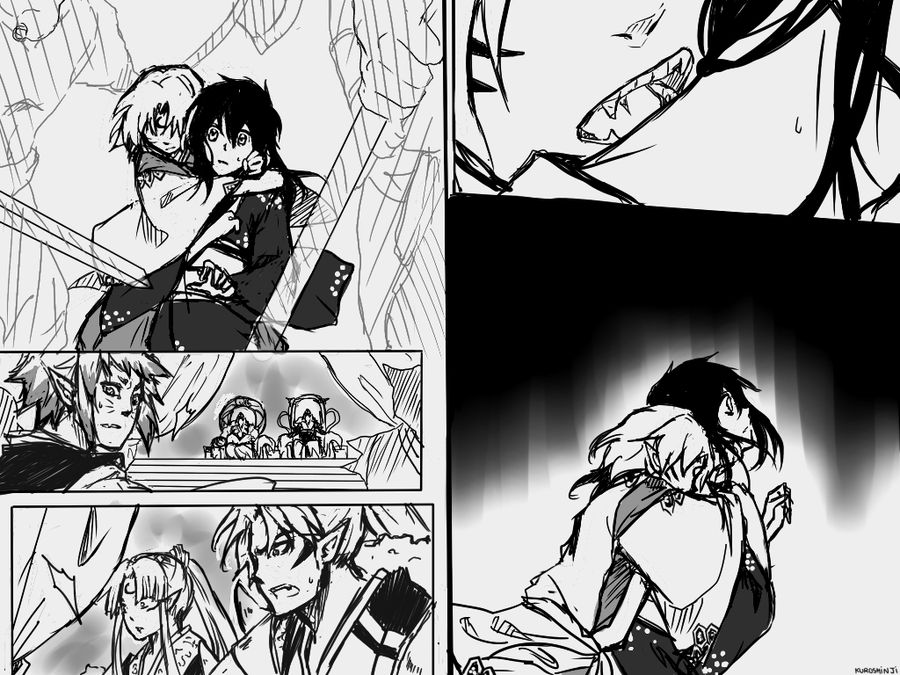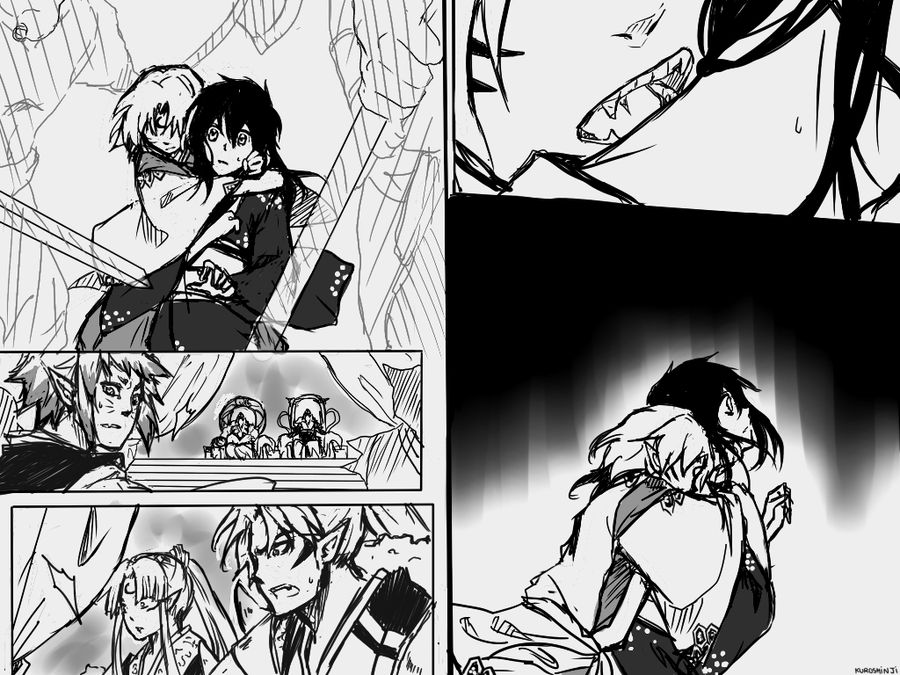 "Then, the boy tugged clumsily at the collar of her kimono, and Kagome's eyes flew wide. She clutched at the silk, anxious to preserve modesty, but Sesshoumaru patted her hand and spoke softly in her ear. "Higurashi, hold still. This must be done, and you must bear it."
And because it was him, she trusted."
- Unspoiled by Forthright
------------------------------------------
Once again...Unspoiled chapter 77. And 2 updates!!!
The full title of this chapter is 'Pat It, and Prick It, and Mark It'...because there is not enough space so...yeah.
The one in the second panel with whiskers is Hisoka (an OC). Other readers often imagine him in his 30s to 40s (in human appearance), but i imagine him as a pretty young sensei and with CAT EARS on top, but then i remembered he's a full youkai and my dream of him having cat ears shattered.
And first time drawing Sess's mom and dad!
Unspoiled - Finders Keepers:
[link]
Unspoiled - Hisoka illustration:
[link]
------------------------------------------
Artwork (c) Kuroshinji
Sess/Kag (c) Rumiko Takahashi