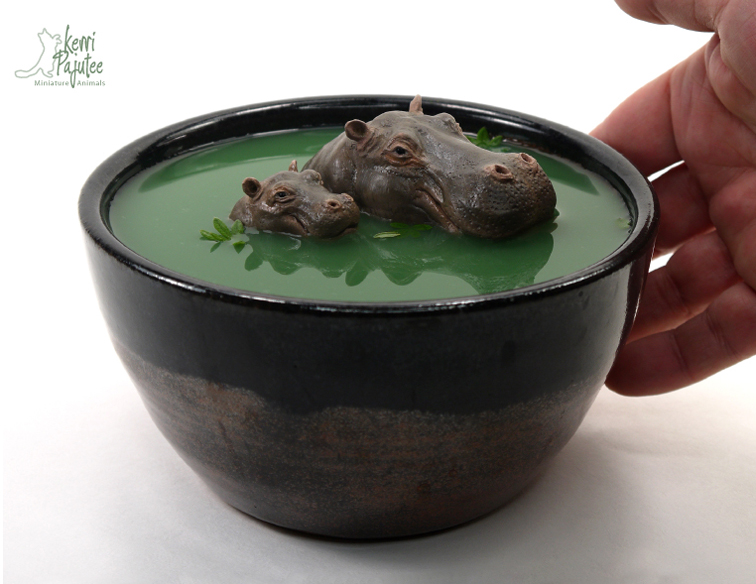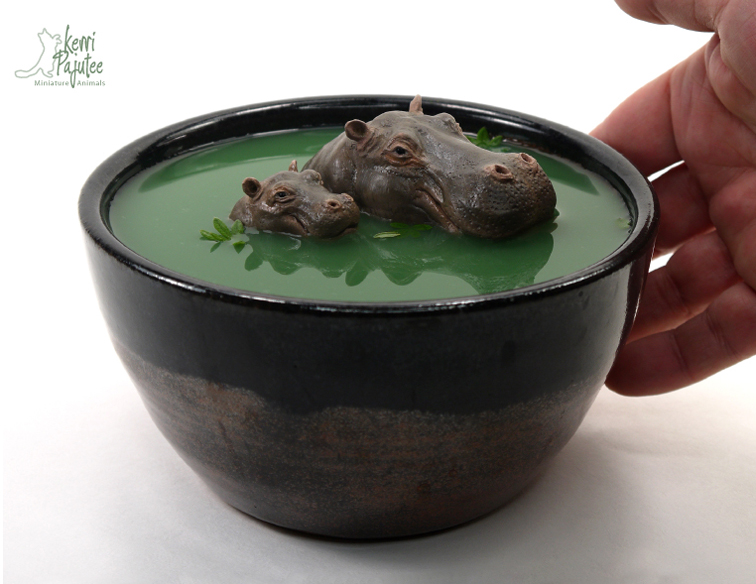 Watch
Here are my latest miniature sculptures -- and guess what, NO furry coats applied >grin< These were created in BeeSputty polymer clay & painted in Genesis paints.
The client requested that these minis be head/neck sculpts only, so that they can be set into a miniature resin water feature. To illustrate how they might look, I shot them in a bath of colored water (not resin).
Come to find out, that the first soup that dates back to 6000 BC was Hippopotamus Soup (yuk!) -- and here I thought I was being all original-like with the photo setups (hahaha).
Daily Deviation
Given 2018-12-31