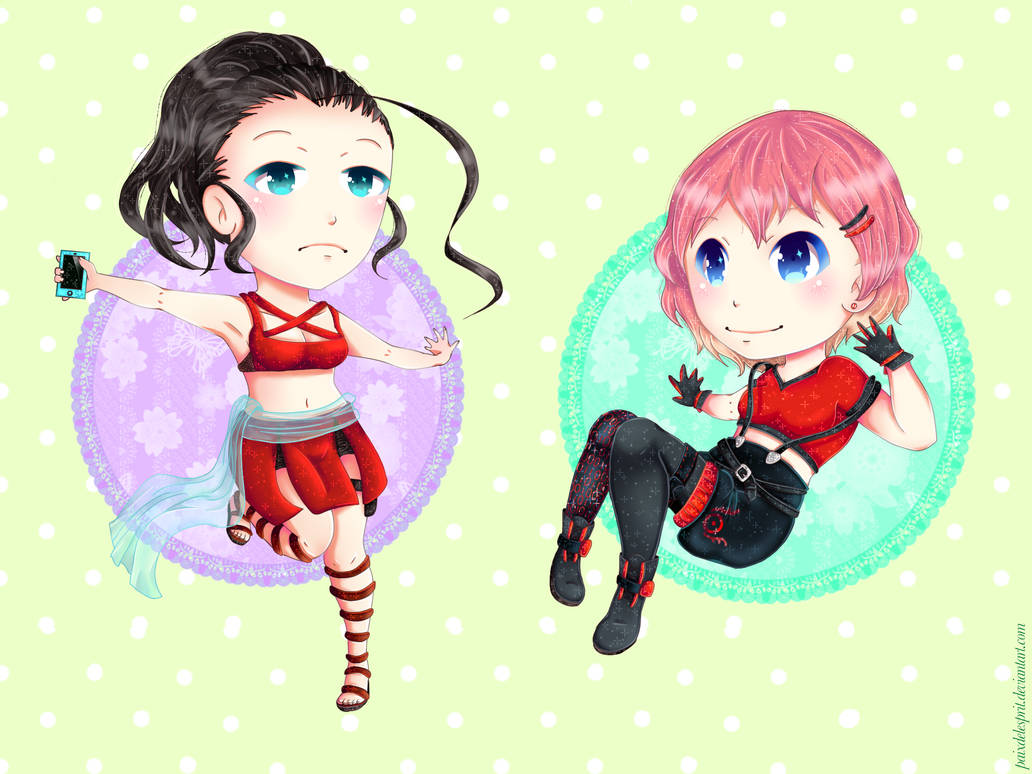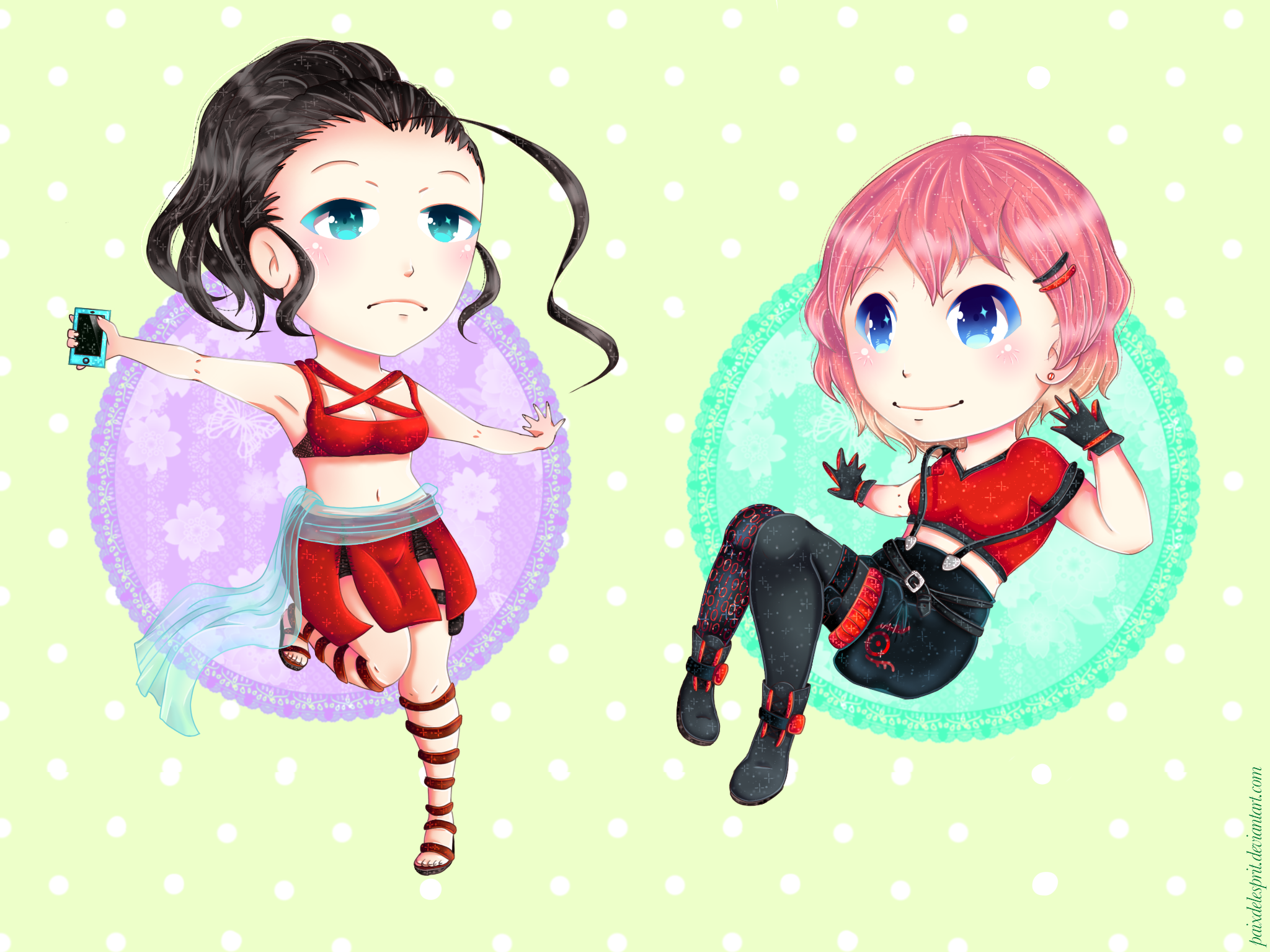 Watch
Hello!!!
This is the commission for

Thank you for having commissioned me!
(Please, click on the image for a better resolution.)
Art © me
Characters ©
FraizySmoothie
---------------------------
update: There was a color problem with the hand of one of the characters.
---

Aaaah pardon j'ai oublié de commenter, j'suis nulle orz

En tout cas elles sont super adorable, j'adore !

Merci beaucoup ! >U< !
Reply