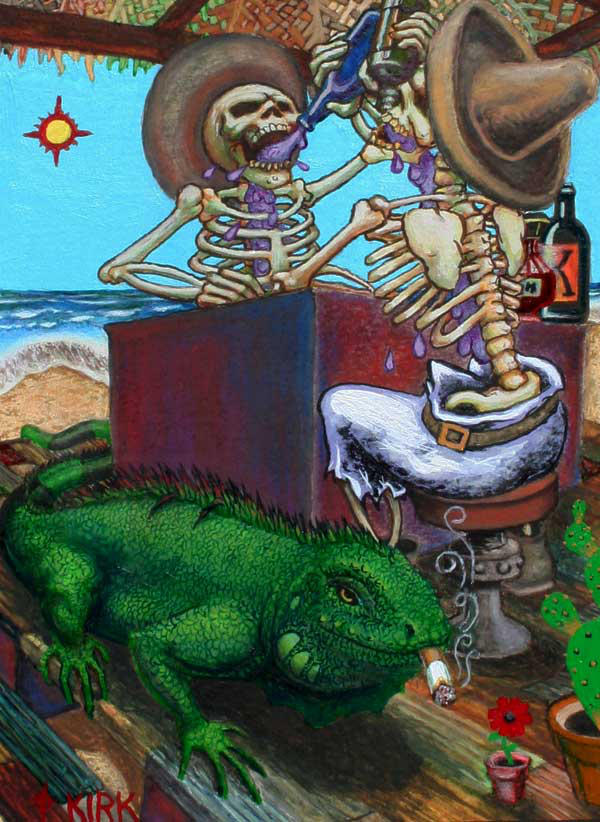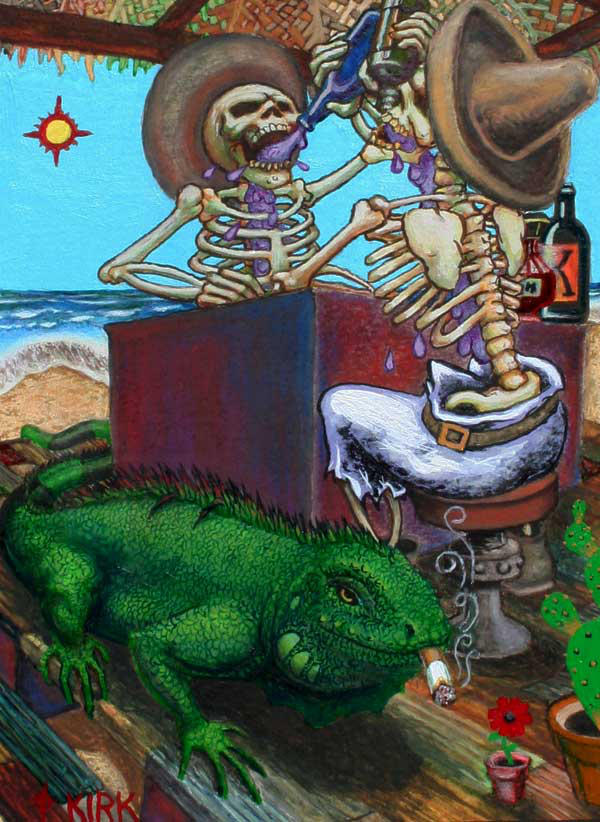 Watch
i paint holding a brush in my teeth

Well that's somethin' new! Now seriously, the thing is crazy, original and very well drawn! Great job!
Reply

I understand why you featured this, its one of your best works in terms of quality and craziness. There is so much going on here its like a wedding in an asylum! The iguana and the straw roof are my fav bits because they are sooo realistic, and im a sucker for such skill. It makes me freak out xD How do you jam in all those details and those shadows and and and OMG.
I

this!
Reply

i received a private education from a local "Navajo" women, in Arizona. She graduated from the Art-Institute of Chicago, i started learning from her, at ages 10-18 then 3 years community college. if you like realism look at my folder marked "Southwestern"
Reply

Man, I don't know how you have the patience to do all those tiny little scales! I would go crazy. Looks awesome

Reply

There is other word but AWESOME!!
Reply