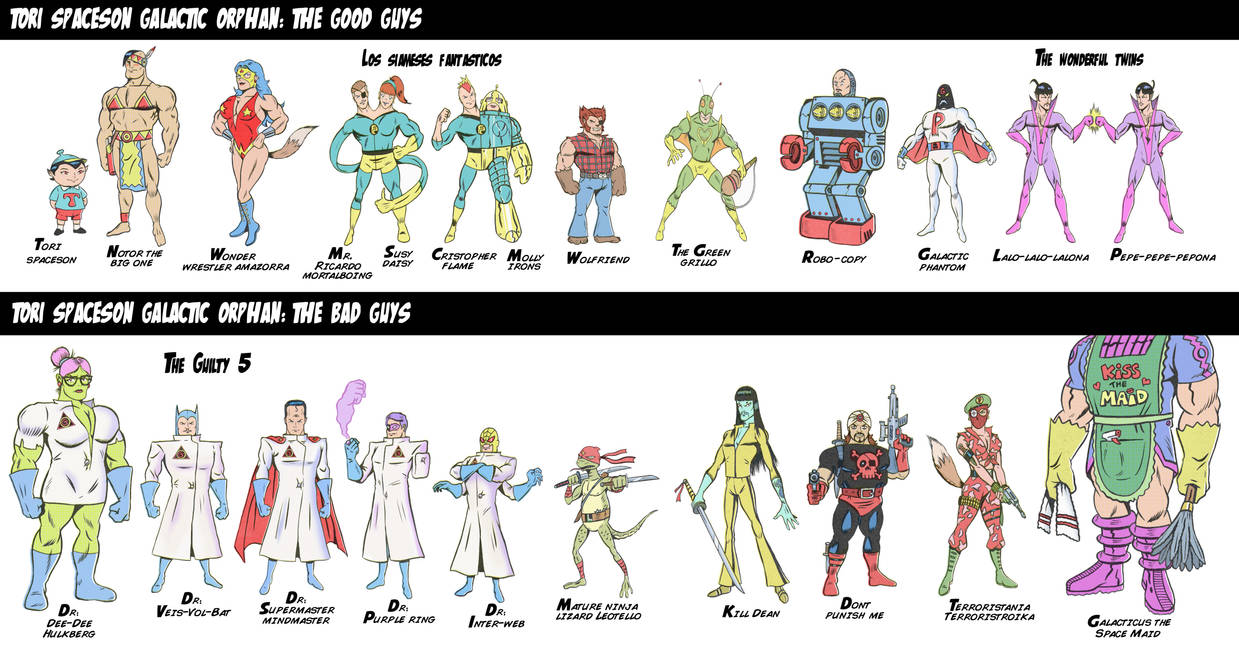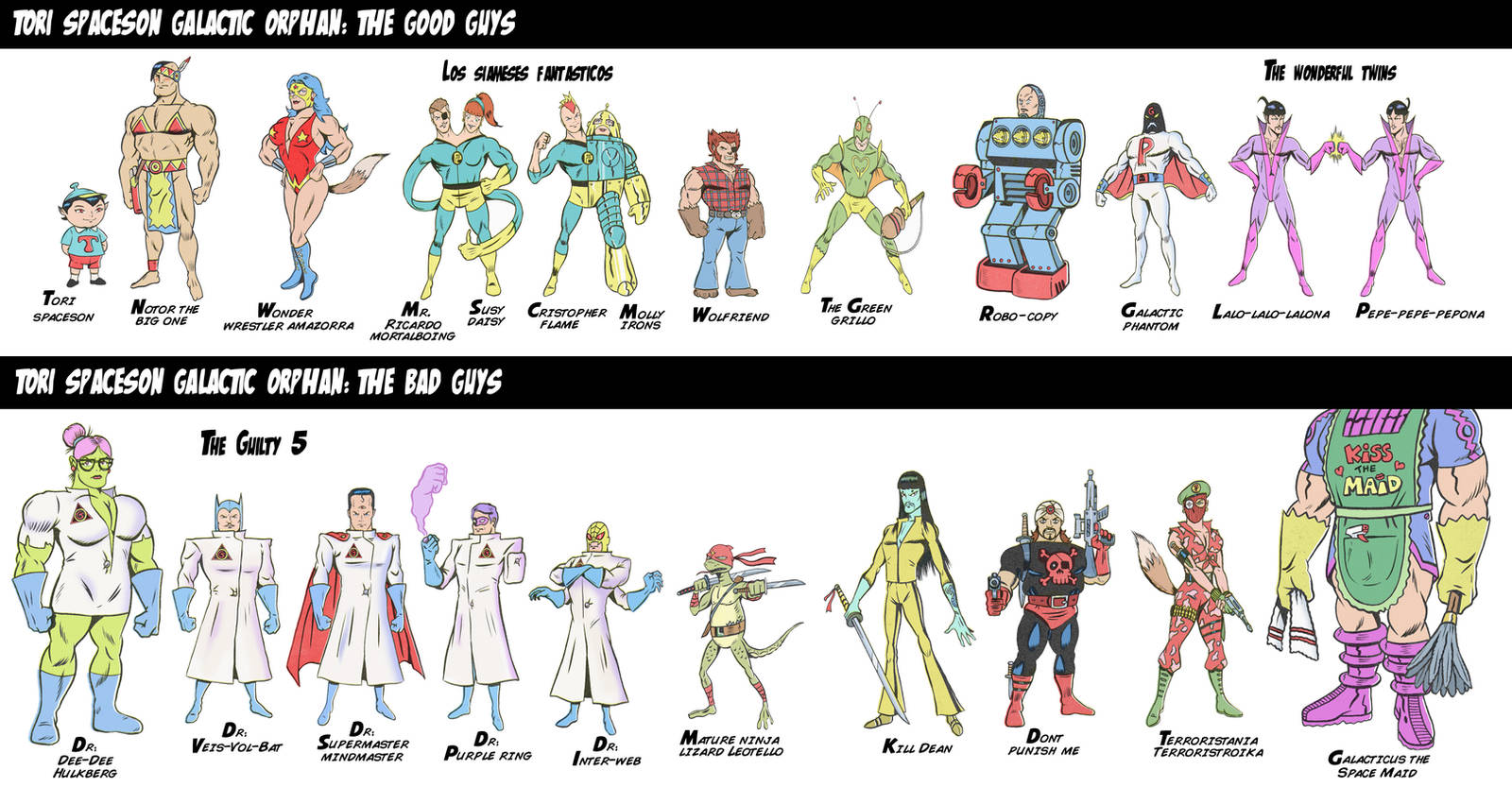 Watch
(Please Download for a better view)

Well, here is the story... I created these characters back in 2007, at that time I was (and still am) a huge fan of "The Venture Bros" series, so I decided to create my own characters inspired by this amazing cartoon.

And here they are! A little alien that is protected by an Indian with Brassiere!! (no, im not kidding) fighting against the bad guys, if you want I'll upload the file for each character with their history and a description of their skills.

Hope you like it!! cause i like it a lot!