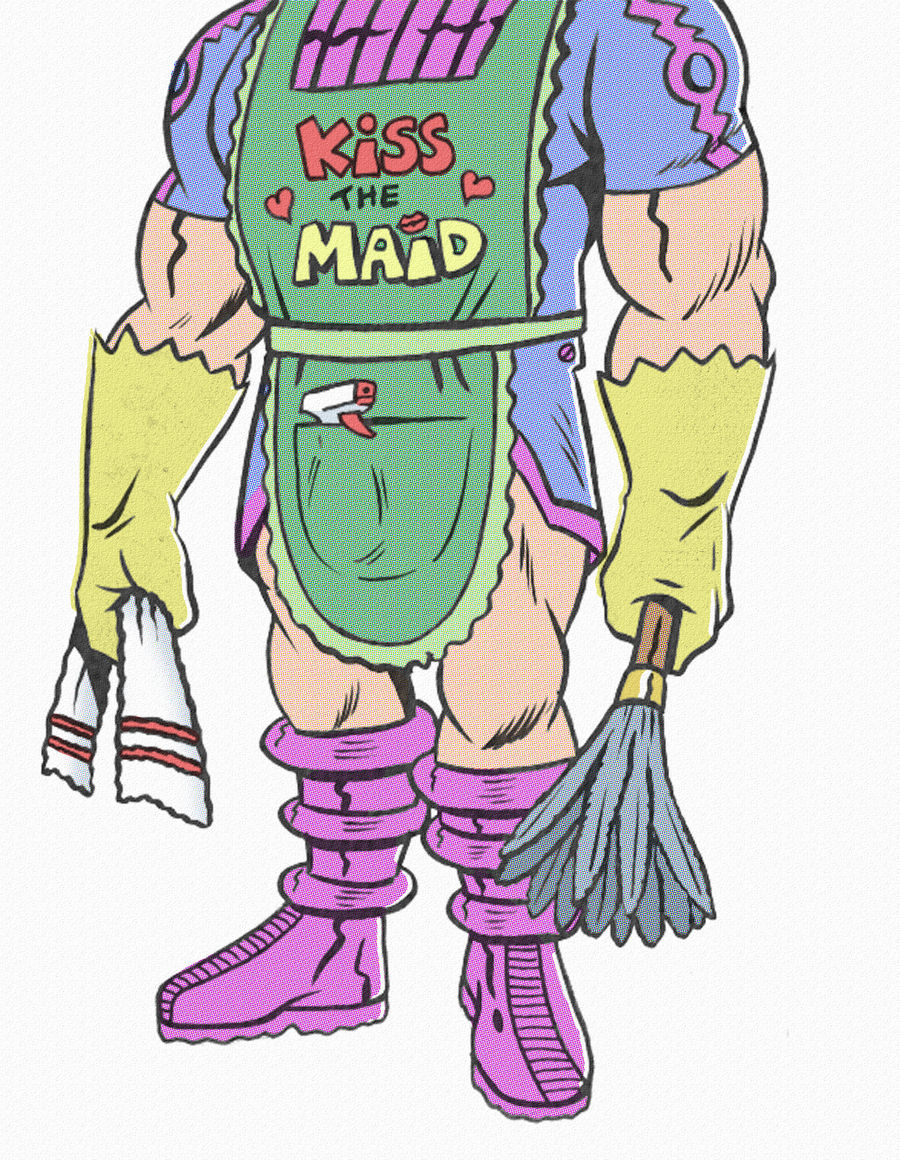 Watch
Español:
"Galacticus the space maid" es un extraterrestre que mide 8 metros de altura, fue capturado por los "Guilty 5" y es controlado mentalmente por ellos y usado como sirvienta! pero cuando los "Guilty 5" lo requieren el se transforma en el mas peligroso aliado!
English:
"Galacticus the space maid" is an 8 meters high alien, was captured by the "Guilty 5" and is mentally controlled by them and worn as a maid! but when the "Guilty 5" require him, he becomes the most dangerous ally!
All characters here:
[link]

Reply

Me recuerda a los padres de la vace y el pollito xD
Reply

Jajaja! tienes razon!! no lo habia visto de ese modo jaja! creo que en el fondo de mi cerebro estaba esa escena!
Reply

Jajaja si xD Nunca les mostraron la parte superior...
De hecho, en el episodio piloto, ERAN solo piernas... Eso siempre me ponia rara de pequeña xD
Reply

Jaja, si lo recuerdo, eran solo la mitad de los cuerpos jaja! que loco!
Reply

Aunque eso nunca fue oficial (supongo que la cadena de television les dijo que era muy extraño para un programa de niños) pero igual era muy raro, e incluso los mostraban manejando el auto o lavando las cosas con los pies xD
Reply

Jaja! a veces la genialidad viene en formas muy extrañas! pero es genial ver dibujos animados innovadores en sus estilos, South park por ejemplo trajo un nuevo estilo de animacion, eso es simplemente admirable!
Reply

Si! Despues viendo la Teletón pensaba que los padres de la vaca y el pollito eran de esta gente sin brazos que aprendio a usar los pies para sus cosas

Los estilos de animacion diferentes son siempre buenos ♥
Reply

me recuerda al arma que usaron en "Spaceballs" para drenar el oxígeno de un planeta
Reply

AAA! ALGO RECUERDO, ERA UNA SPIRADORA O ALGO ASI??

TODO UN CLASICO SPACEBALL!!!
Reply

los "Guilty 5" y es controlado mentalmente por ellos y usado como sirvienta! HAHAHAHAH puuuu si quiero leer esto

Reply

Reply

me hace pensar al cantante de la banda queen xD
Reply

es un guaton parrillero galáctico !
Reply