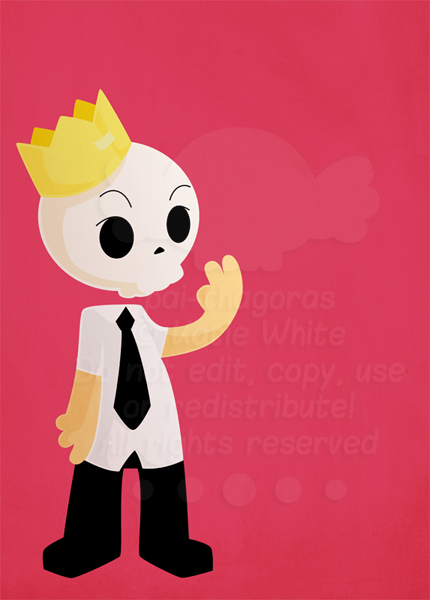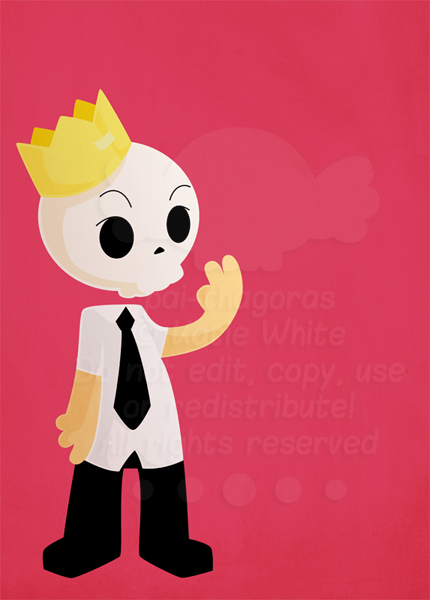 Watch
Corporate Skull belongs to

I have been re-reading a lot of work from Jamie Smart again recently. His work makes me smile, laugh and giggle in a slightly maniacal way whenever read it. My resurge into loving his work has mostly come from his Corporate Skull series which has just hit issue two online so go, go read, GO!
[link]

After reading so much of his work and sitting idley beside my laptop taking a break from crafty persuits I just couldn't resist a go at drawing Skull in all his glory. This is very much a direct homage to his style which makes my eyes twitch and tingle in very nice ways with my own colouring twist to it.
Jamie is here on DA so go look and enjoy his work


I finally got around to reading this bad boy and I have to be honest.......I'm in fucking love, lol! I've not gotten through all the issues yet but so far, wow! Figured I'd take a quick break to let ya know, hehe

Makes me love this piece even more, haha!
Reply

Reply

Love it

Reply