What are Official Group Horses?
Padros are generally imported from the Caribean Islands. Some of the horses are/were not fit for public adoption and are therefore kept in reserve in the wild.
Other than a name, chosen by the group, these horses are absolutely undisturbed, living their calm lives on the grasslands of the Islands.

Group Horses Characteristics
Group Horses:
- have one (usually one worded) name, given by the group. No prefixes are allowed.
- do not have official owners.
- have twice the breeding spots that public Padros have.
- are often rare Padros.
- Are SOMETIMES reclaimed Padros.

How to gain a breeding slot to a Group Horse

each admin can claim 1 breeding spot on a Group horse, and no more than 5 spots in total.

 winning an official Padro contest, will you earn you 1 or more breeding(s) to a Group Horse of your choice.

gaining Padro Points for the group horse!
For every 5 Padro Points you earn for a Group horse by drawing it, you are granted one breeding spot to that horse.
For every point you draw for a group horse, one of your own Padros earns 0.5 points also.
So say you draw a fullbody flat with simple background of a Group Horse = 4 points, one of your own Padros of choice gains 2 points.
When you've earned enough points for a breeding, note the group with proof (the picture(s)) and which horse you want to use for the breeding. And reply on the Group Horse's ref Art Log with the pictures.

Existing Group Horses
complete list of group horses:
sta.sh/01we8xaquoya
Carlo GR001
dominant white on palomino splash blanket RAGDOLL
stallion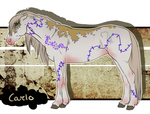 Ryukurei GR002
silver bay MIA (tovero carrier)
mare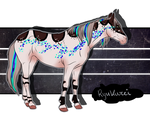 B'akel GR003
flaxen red dun
stallion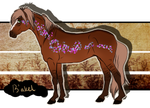 Wanyecha GR004
chestnut sabino leopard
mare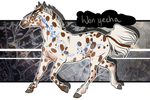 Oneo GR005
classic cream champagne roan tobiano snowflake
stallion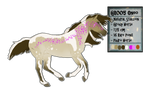 Jewl GR006
black splash
stallion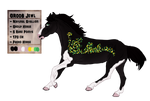 Pandora GR007
smoky cream overo splash
mare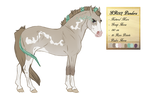 Boo GR008
sooty dunalino snowflake FLYER
mare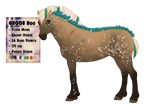 Elysium GR009
sooty buckskin splash
mare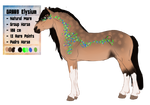 Siofra GR010
sooty chestnut splash RAKUR
mare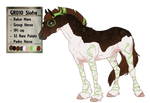 Morrigan GR011
pangare red roan splash MISAN
mare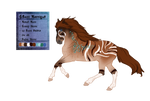 Zuna GR012
dominant white on black BIO-HAZARD
stallion



Manticora GR013
buckskin overo GLOW
stallion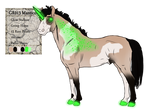 WhisperStar GR014
REVERSE on smoky cream
mare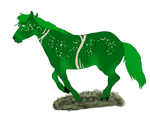 Fynn GR015
REVERSE on dunskin blanket
stallion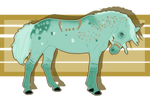 Nura GR016
smoky black FLYER
mare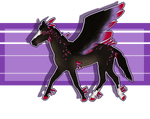 Fangolly GR017
black FLYER
stallion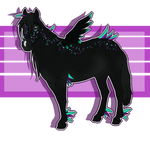 Morgana GR018
palomino rabicano FLEK
mare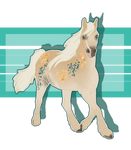 Dutris GR019
bay tobiano FLEK
stallion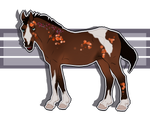 Rihanna GR020
black blanket REX
mare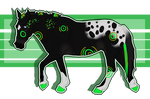 BlackMail GR021
red roan REX
stallion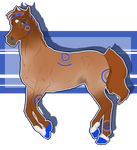 Rosetta GR022
silver grullo splash ECHELON
mare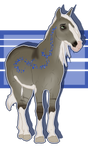 Harna GR023
palomino ECHELON
stallion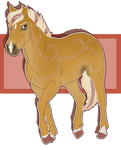 Romy GR024
classic champagne BIO-HAZARD
mare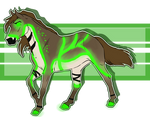 Smith GR025
silver buckskin BIO-HAZARD
stallion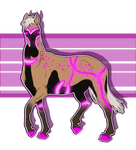 Eileen GR026
sooty chestnut splash WEDUSA
mare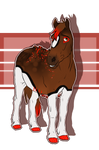 Jungle GR027
palomino tobiano WEDUSA
stallion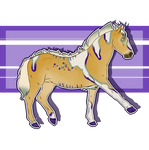 Padraic GR028
RAHNE on grey on classic cream champagne dun splash
mare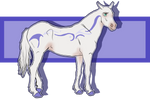 Spyce GR029
Spyce GR029
stallion