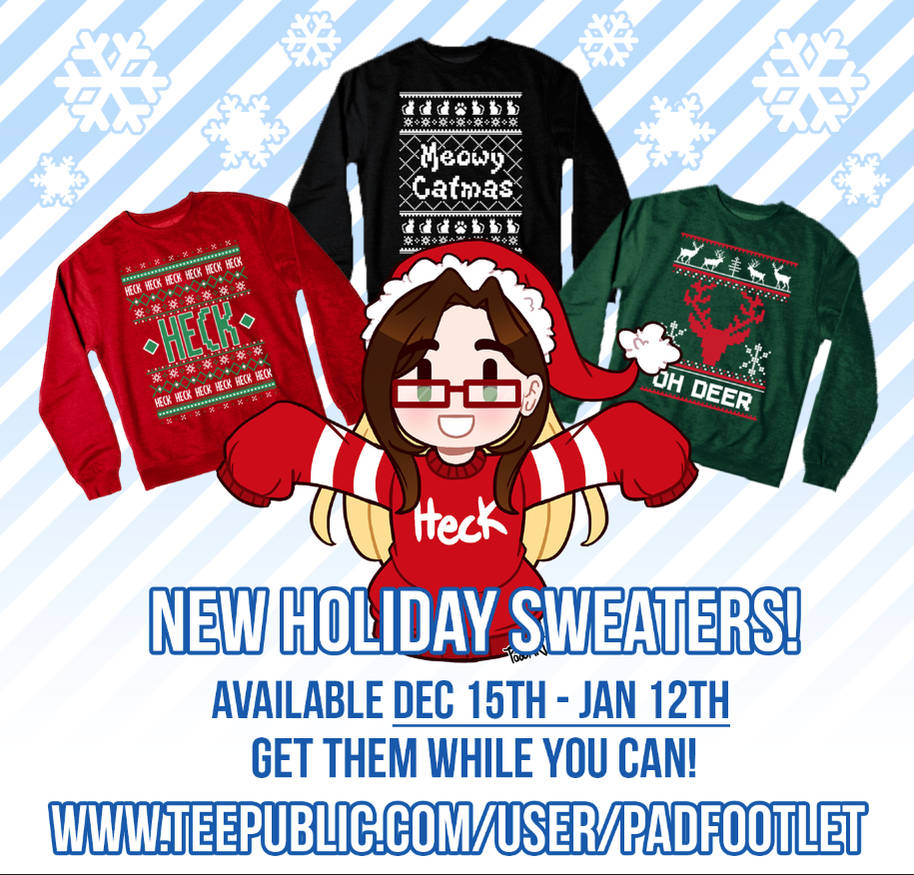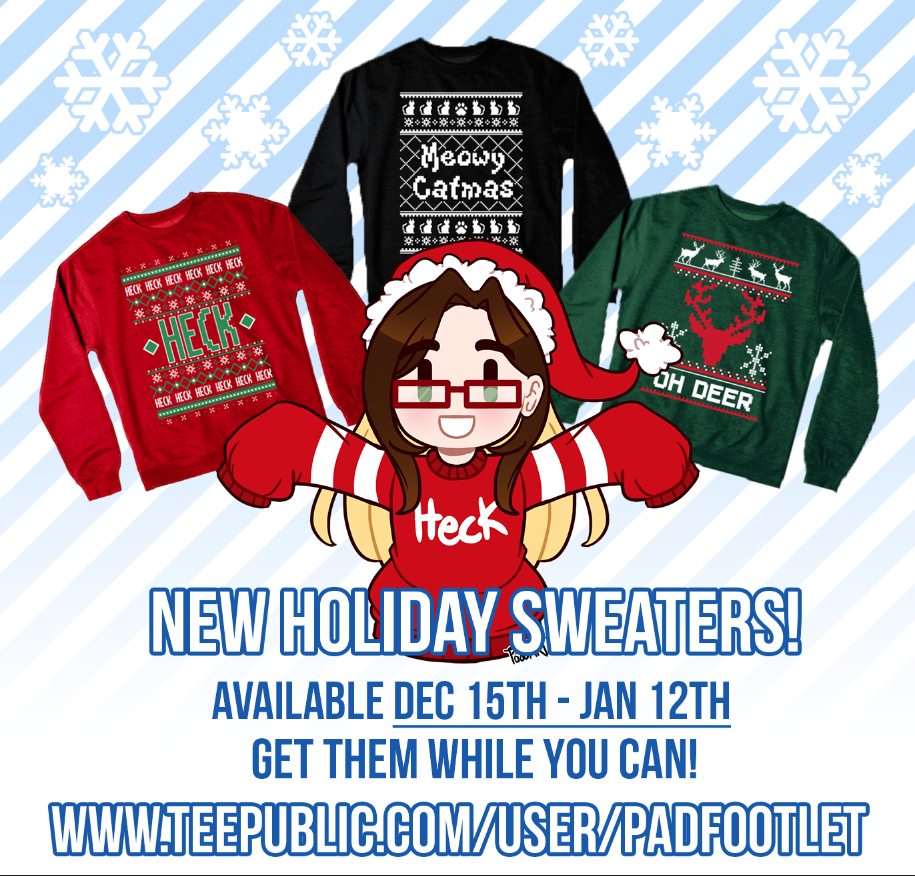 Watch
---
◈ Reblog on
Tumblr
◈
✨ Super Late Christmas sweaters are here! ✨

I've revamped my Shirt store and filled it with new holiday sweater designs and cleaned up some of the older designs I had lingering on there. so If you like cats, Puns, or even a certain glitchy boi, be sure to check them out!
The new designs are currently on sale at a discount until Dec 18th and are available in a variety of different colors, styles and items!

Artwork © Padfootlet

All rights reserved. Do not repost or reupload any of my work with out consulting me.