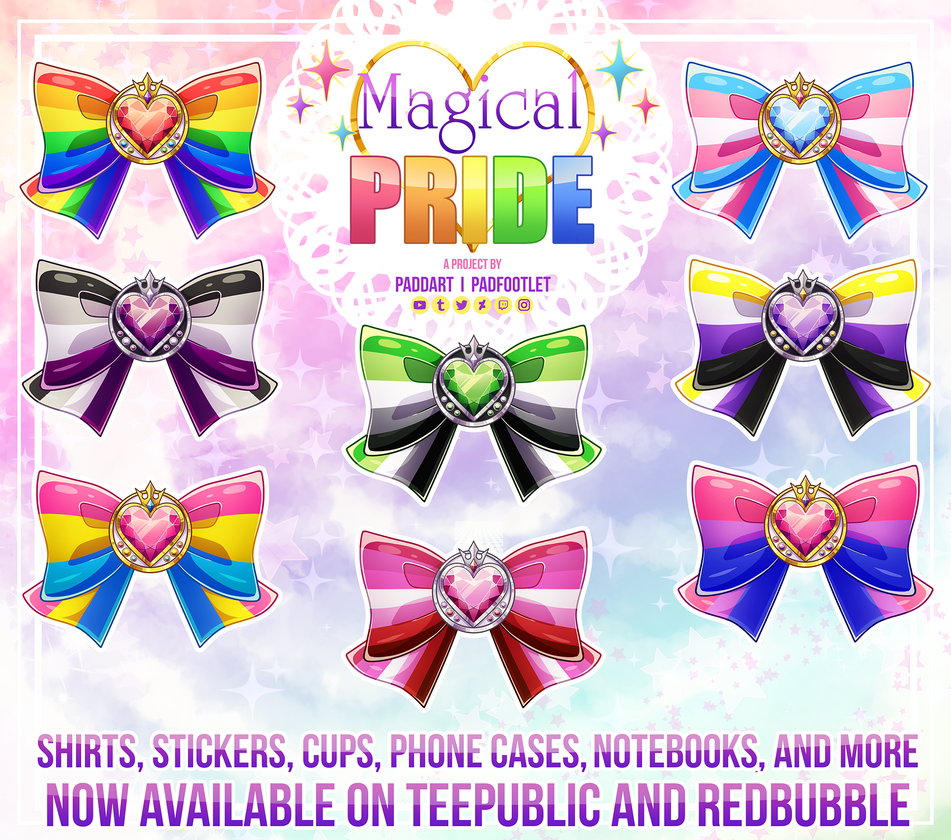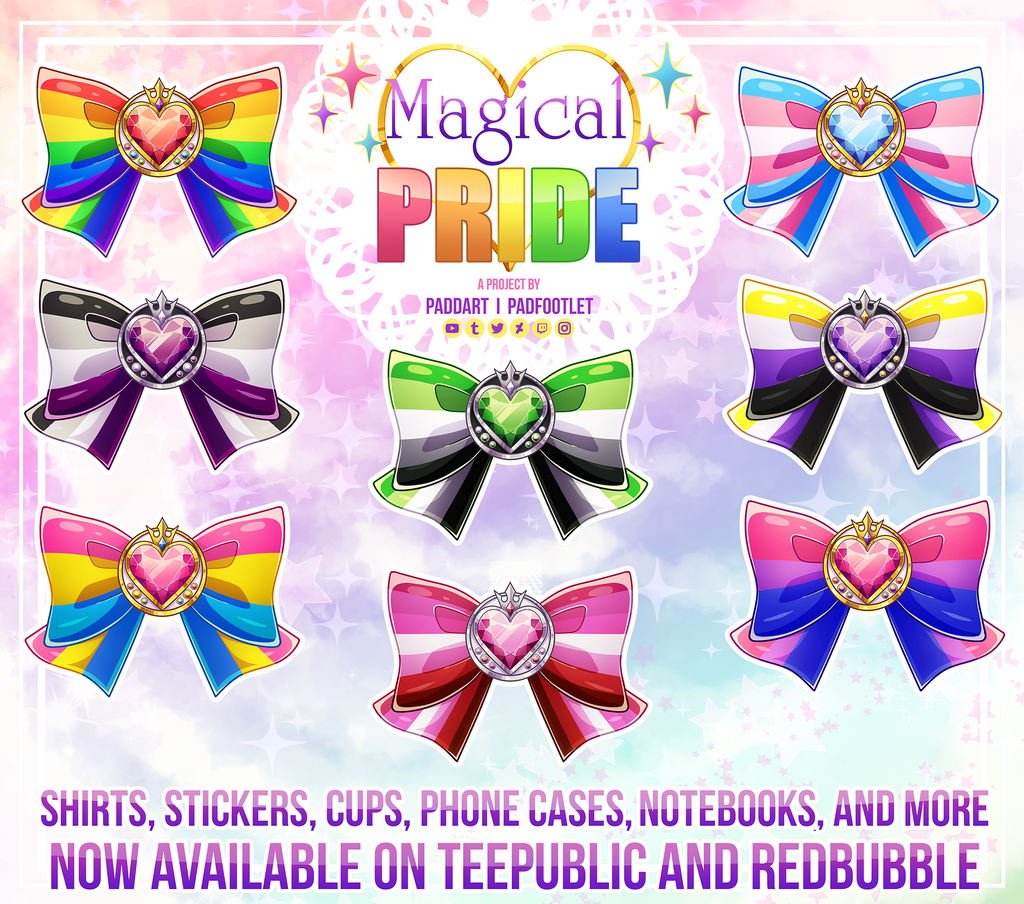 Watch
---
◈ Reblog on
Tumblr
◈
✨ Happy Pride Month! Project Magical Pride Part one is finally here! ✨
Show your pride and let your magic shine with these Magical Pride designs
✨ [Redbubble]
✨ [Teepublic]

✨ Matching Wands coming soon!✨
I focused on these flags as the main set because I have people who I hold dear that identify as each of these. If there is a flag I didn't do that people want please let me know and I will do my best to make it happen!

Artwork © Padfootlet

All rights reserved. Do not repost or reupload any of my work with out consulting me.

I love the pansexual bow, its so pretty!
Reply

thank you! It's one of my favorites as well
Reply

Will you be willing to trade it? I do honestly like it that much.
Reply

I'm sorry, I'm not quite sure what you mean? These are for sale as stickers and other items on my Redbubble and Teepublic.
Reply

Omg they turned out sooo pretty!
Reply