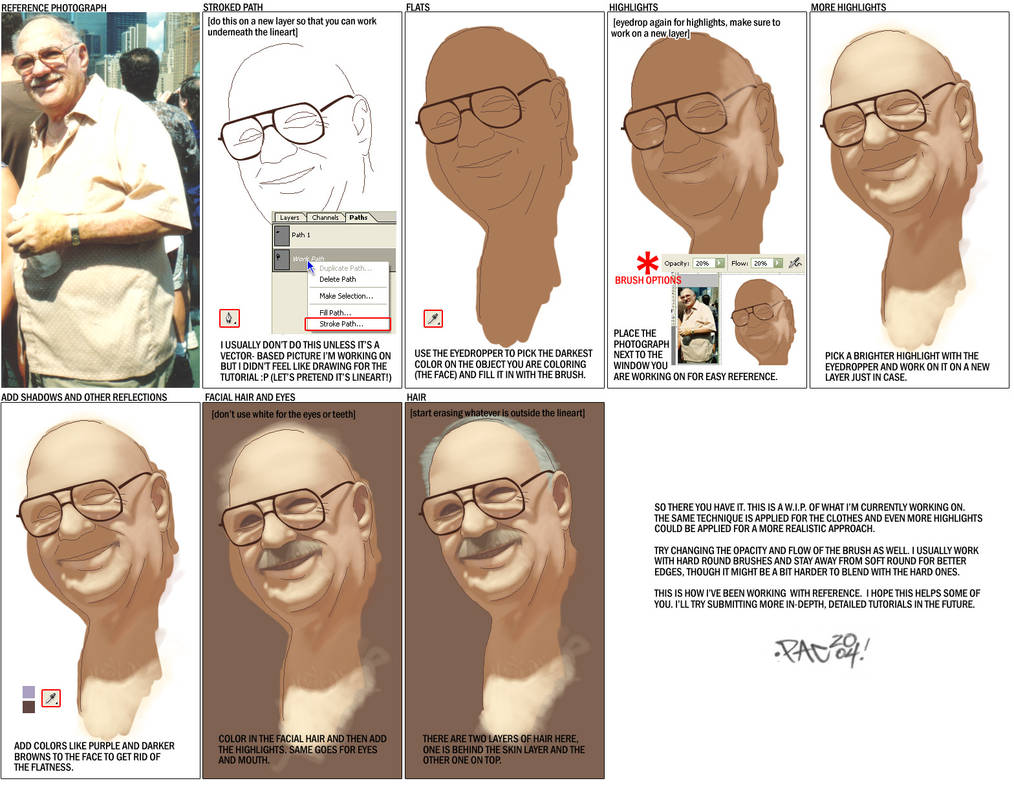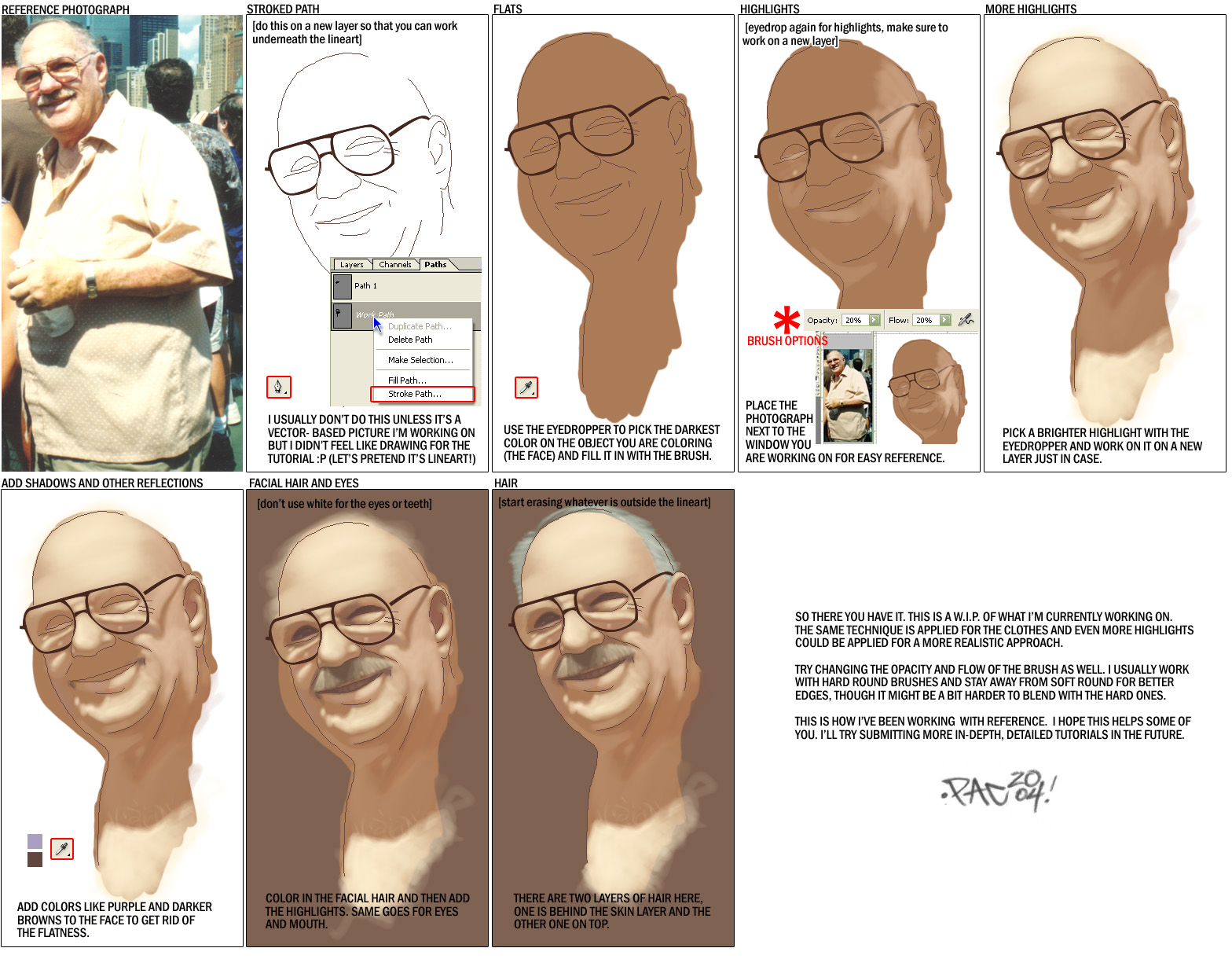 Watch
Here's a little something that people have been asking for. I hope it helps :]

- I always keep the brush mode in 'normal'
- The brush tool is the only tool I use for this.
- Keep in mind that I use a layer for each different color.
- Flats are made with the Opacity/Flow at 100% and it's usually the lowest layer, start working on top of that on new layers.
- I use the default hard round brushes.
- I usually keep the Opacity/Flow at 20% or lower. It's obvious that it would leave a really light, semi-transparent color, but you must go over that certain area over and over for a more solid color.
- The eyedropper is optional, I only use it to get the color I want when referencing from a photograph.
- I use a Wacom 12x12 Intuos2 tablet for coloring.