Journal Entry:
Mon Dec 27, 2010, 3:48 PM
Happy New Year, everyone!
I hope you all enjoyed a wonderful Holiday season with family and friends. 'Tis the season to indulge, after all. So hopefully everyone got to enjoy extra doses of chocolate fudge, candy, peppermint sticks, and some spiced apple cider on cold winter nights.
Didn't snow for us here in the Portland area, so it was another "green" Christmas. But there was snow in plenty of other places for people to have a white one.
We've got a new Featured Artist:
DreaErvin
Be sure to check out the article on the left column of the page and 'like' it to give her plenty of exposure and support.
There is also an official news article showcasing all the best from November submissions, so make sure you follow that link (also found on the left column of the group page) and 'like' it to support your fellow Pacific Northwest artists!
Group Theme
There was a wonderful turnout for the last theme! Here are a few samples of what everyone submitted: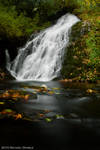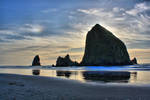 Thanks as always for your wonderful participation!
The new theme is: "A Day At The Beach"
We want to see photographs of some of our beautiful seaside photos. All along the Pacific Ocean there are amazing little hideaways and stunning photographs. Staff cannot wait to see what this theme brings. Be sure to look at the gallery to see examples, and follow this link for more detailed rules:
pacific-northwest.deviantart.c…
Wishing you all the best for 2011! Happy New Year!