Journal Entry:
Mon Dec 27, 2010, 3:24 PM


ARTIST OF THE MONTH


It's time for another featured artist for our group!
This month's Featured Artist:
DreaErvin
(Be sure to check out the official news article feature too, and fave it so she can get more exposure! Article:
fav.me/n139222
)
Gallery Selections: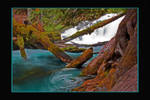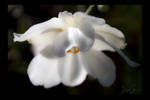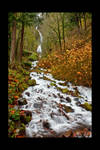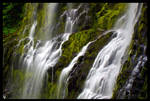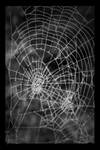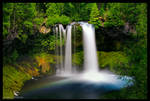 An amazing photographer, she takes stunning photographs of waterfalls and nature and really brings to life our beautiful Pacific Northwest. I admire greatly the progression I've seen in her skill, and more than anything else, she is always incredibly supportive of the group, submitting her work every week.
She graciously agreed to sit down with us for a few minutes and answer a few questions.
The interview is as follows:
Question: Are you originally from the Pacific Northwest? If yes, which state, and if no, then what has drawn you to this part of the country?
Answer: Yes. I was born in San Clemente, CA. I have lived in Oregon most of my years, with the exception of a couple of my teen years in Riverside, CA. I am currently in Eugene, OR now.
Question: If there were only one thing you could tell the rest of the world about the Pacific Northwest, what would it be?
Answer: It is an ideal location for nature photographers like myself. Also, the pacific northwest contains a significant amount of rainforest. Oregon itself has too many waterfalls to count.
Question: Is photography your main profession? Or is it more of a hobby for you?
Answer: Photography is more of a hobby currently. I would love for it to be my profession. My day job is an Administrative Assistant at a private college.
Question: How did you become interested in photography?
Answer: I have always been interested in Photography. I really started getting serious as soon as I owned my first camera in 1999. More recently, after acquiring an SLR in May 2010, my passion has taken off. With the help of a fellow deviant, I learned how to take long exposure water shots.
Question: What piece of advice would you give to anyone else interested in photography?
Answer: The advice I would give for others is some that I received from one of my photography idols...Take as many photos as you can, paying little attention to rules or techniques. Just keep shooting. With the experience, the knowledge will come.
Question: What is the most popular piece of artwork in your gallery? (Strictly based off of number of favorites and/or comments.)
Answer: "Inner Peace" has the most favorites/Views, whereas "Inertia" has the most comments.
Photo: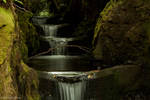 Question: What is your personal favorite? (Doesn't matter how popular it is/is not with the rest of the deviantart community.)
Answer: My personal favorite is "Riverscape".
Photo: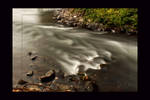 Question: And the toughest question of all: Oregon, Washington, or British Columbia?
Answer: Oregon
THANKS TO DreaErvin FOR TAKING THE TIME TO TALK TO US. BE SURE TO CHECK OUT HER GALLERY, EVERYONE, AND SUPPORT A FELLOW RESIDENT OF THE BEAUTIFUL PACIFIC NORTHWEST!

Nice interview! Drea is an exceptional artist with an eye for photography that is unique & beautiful.
Reply

Wow! Mike! Thank you for those kind words.
Reply

I completely agree. She's great.

Reply

I am honored that you chose me as your featured artist.

Reply