Weekly Update


Theme:
There is no theme this month. Just submit to us what you consider to be your best representations of the Pacific Northwest...we look forward to seeing the different interpretations/depictions from all of you!
This was a fantastic week for photographs! Thanks to all of our wonderful members for their submissions. It was incredibly hard to narrow down the selection to seven for the poll for next week's featured photo.
A friendly reminder, however, that when you're submitting your photographs, make sure in the photo's description it says where the photo was taken. At the very least, remember to put which state, so we know where to sort the photos at the end of each week for their respective galleries.
Congratulations to
OregonArtTeacher
for your featured Photo Of The Week!
We also have added our first contributor to the Pacific-Northwest team:
coulombic
. Welcome aboard!
And a thank you to
natureisgrand
, who pointed out to the administrative team that the submission guidelines might perhaps be a bit confusing and/or misleading in one regard: the submission guidelines state that photo manipulations are not allowed, and that photos should be in their most natural state possible when submitted.
This does not, however, disqualify HDR. HDR is most certainly allowed.
The main point of that rule is more to prevent, well...photo manipulations. We'll get right on editing that though for everyone.
Thanks again for a great week, and we look forward to the week to come!


This Week's Featured Photos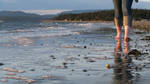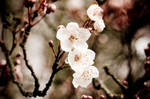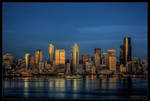 :thumb132269908: :thumb155974087:
Congratulations to the artists! And don't forget to vote in the weekly poll to determine which of these will be next week's featured photo!
:
WANT TO CONTRIBUTE?
:
Submit Your Photography

Our Submission Guidelines

Contribute To The Pacific Northwest Experience

Our Submission Guidelines