Pablo's Commission Journal!
2 Favourites
0 Comments
1K Views
[UPDATE #2: EMPHASIZING ON CERTAIN POLICY]
[UPDATE: PRICE CHANGES]
(I want to emphasize that I won't be able to draw your commission if you don't have a reference/character sheet for me to look at, sorry.)

Status






Will Do
Humans
OCs
Fan Art
Will Not Do
Character
without
a reference sheet
Porn
Nudity
Gore
Fetish
How to Pay

Through
Paypal

Please note me your Commission, and if I approve, I will send my my
paypal.me
page to send the money to on Paypal.
(I need the payment before I start doing it.)
-------------------------
BEFORE PAYING, Please send me a note with THIS information
Commission Type:
Payment Type:
Character Sheet:
Requested Poses (If any):
Additional Information:
Notes on Information Sheet

Your Character Sheet must be a drawn out sheet, I cannot work off of written descriptions


If you request a certain pose, either have a pretty good description of it, or a reference to the pose

------------------------
Commission Prices

Flat Colored

$5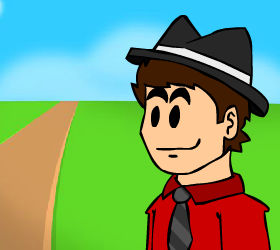 Cel Shading

$8

Complex Shading

$10

Background

$4
(in addition to whatever shading you use for your character)
Additional Characters are $3
<da:thumb id="478591536"/>
------------------------
Other types of Commissions
These are just commissions that don't go by shading or anything, and just go by what it is.

Icons

$1
TO BE MADE SOON
(These also come with a 1500x1500 HD version, or something close to that size)
------------------------
HAVE FUN COMMISSIONING!

(Borrowed from BefishProductions)