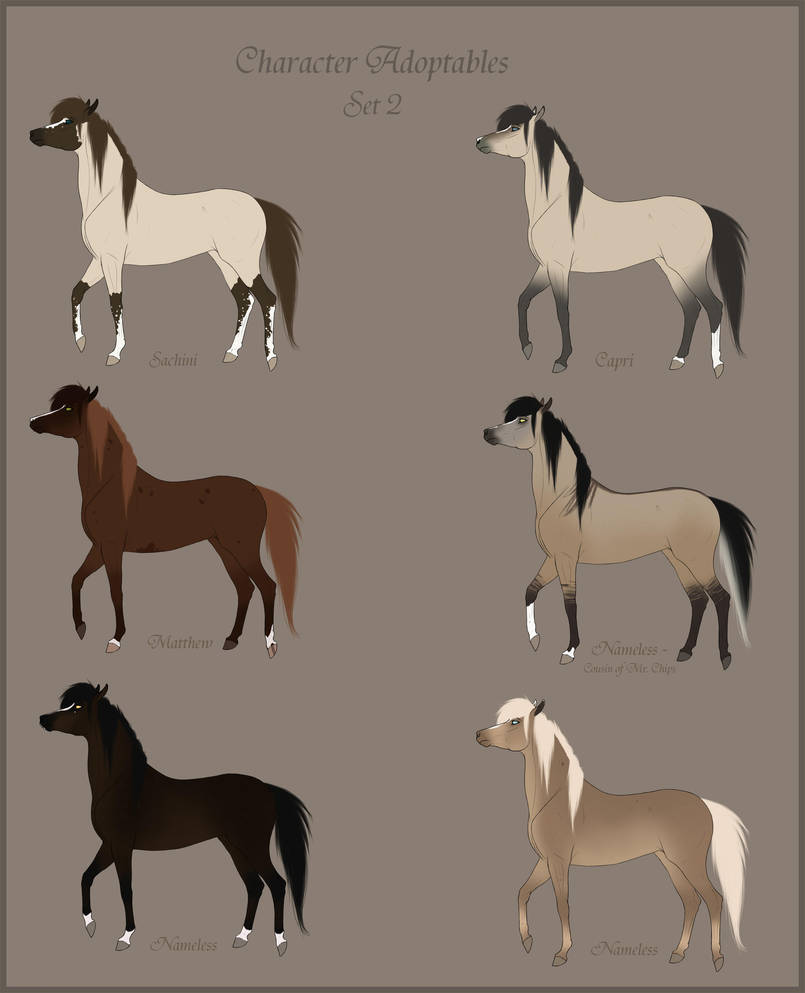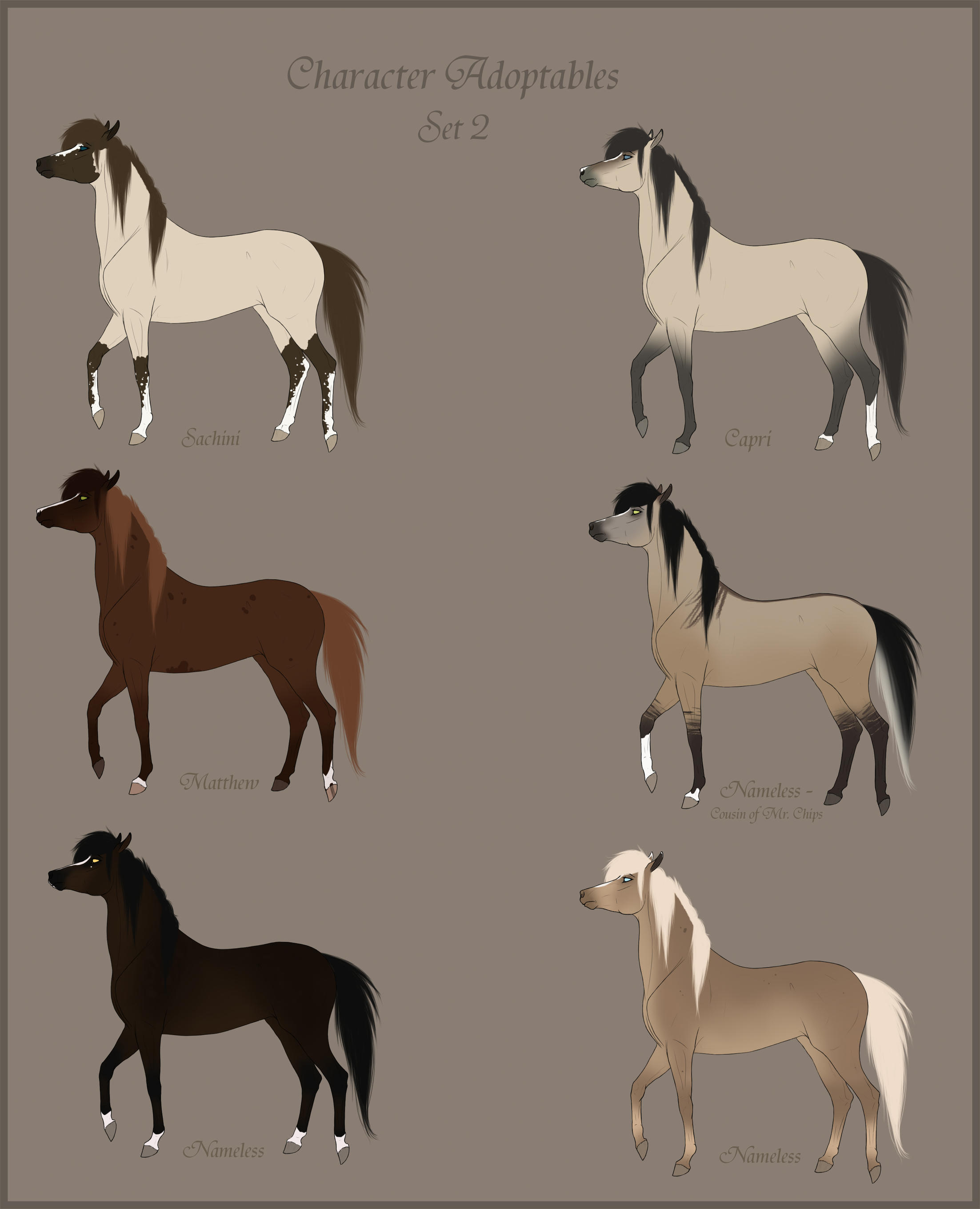 Watch
More of my characters up for sale!
Yeah I had crossed the 100 character mark and I had promised myself I would not let myself own more than 100 characters. It is simply too much and I would never be able to draw them all properly. So Here are a few of my characters that I have either losed interest in or simply never really connected with.
First up is Sachini. She is a very old character of mine and was the very first mare I ever rped with. She was great for that RP but that one has sadly died a long time ago. I can not imagine Sachini with anyone else and I'd rather have her go to a nice new home.
Second is actually one of oldest characters called Capri. She was supposed to be Diëgo's friend that he then lost and would find again over time. There was a whole story between them but let's face it I am never going to get to that. So instead of catching dust in my folder she is up for adopt c:
third is Matthew he is actually a pretty cool character but I felt like I didn't need him now that his rp has also died a long time ago.
Fourth is the cousin of Mr. Chips. I never got around naming her but she was supposed to be this tomboy kind of girl and pretty darn badass c; Like she would get into fights with stallions and stuff. But I simply don't have the time for her.
5 and 6 are not characters but just designs that need a new home.
You don't have to keep their names or genders. You can do whatever you want with these characters. You can also decide to keep the character as a whole name and personality and all, I don't care

How it works - Comment which design you want to adopt. - First come first serve.- Please only bid when you actually have the points.- I'll reply with an okay to send points.Rules- You can adopt more than one horse.- You're allowed to make changes to the design if you win.- You can design the other side yourself.- The design can be both female or male, your choice entirely. Prices1. 40

TAKEN2. 40

TAKEN3. 50

TAKEN4. 40

TAKEN5. 40

TAKEN6. 40

TAKEN