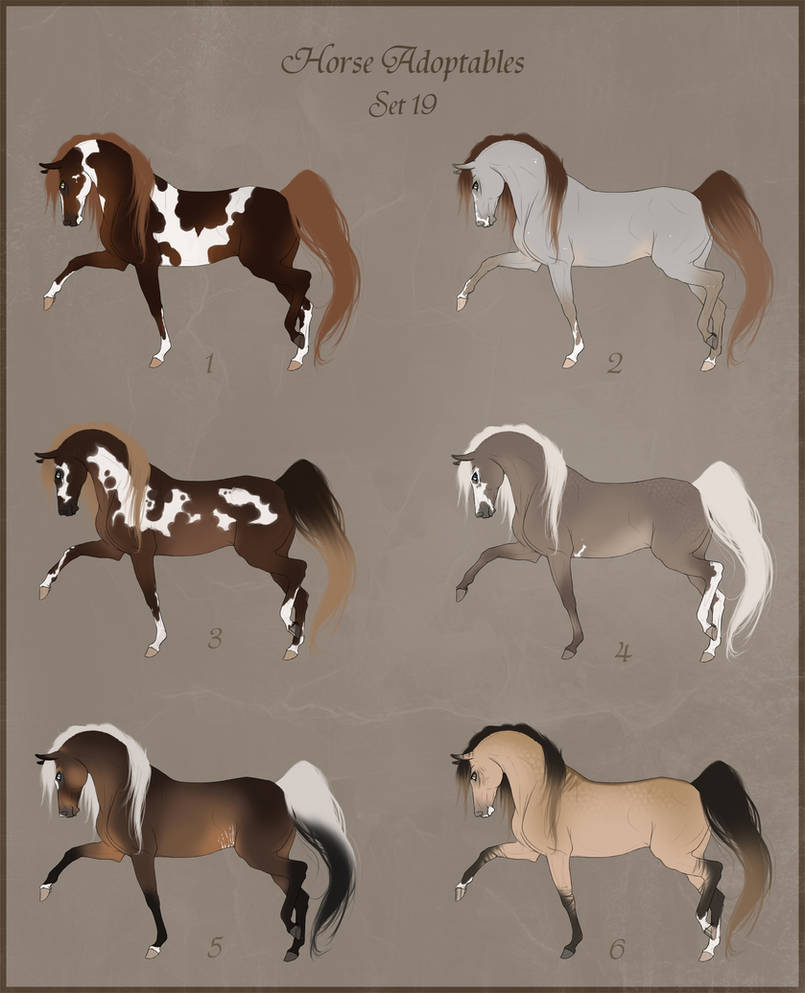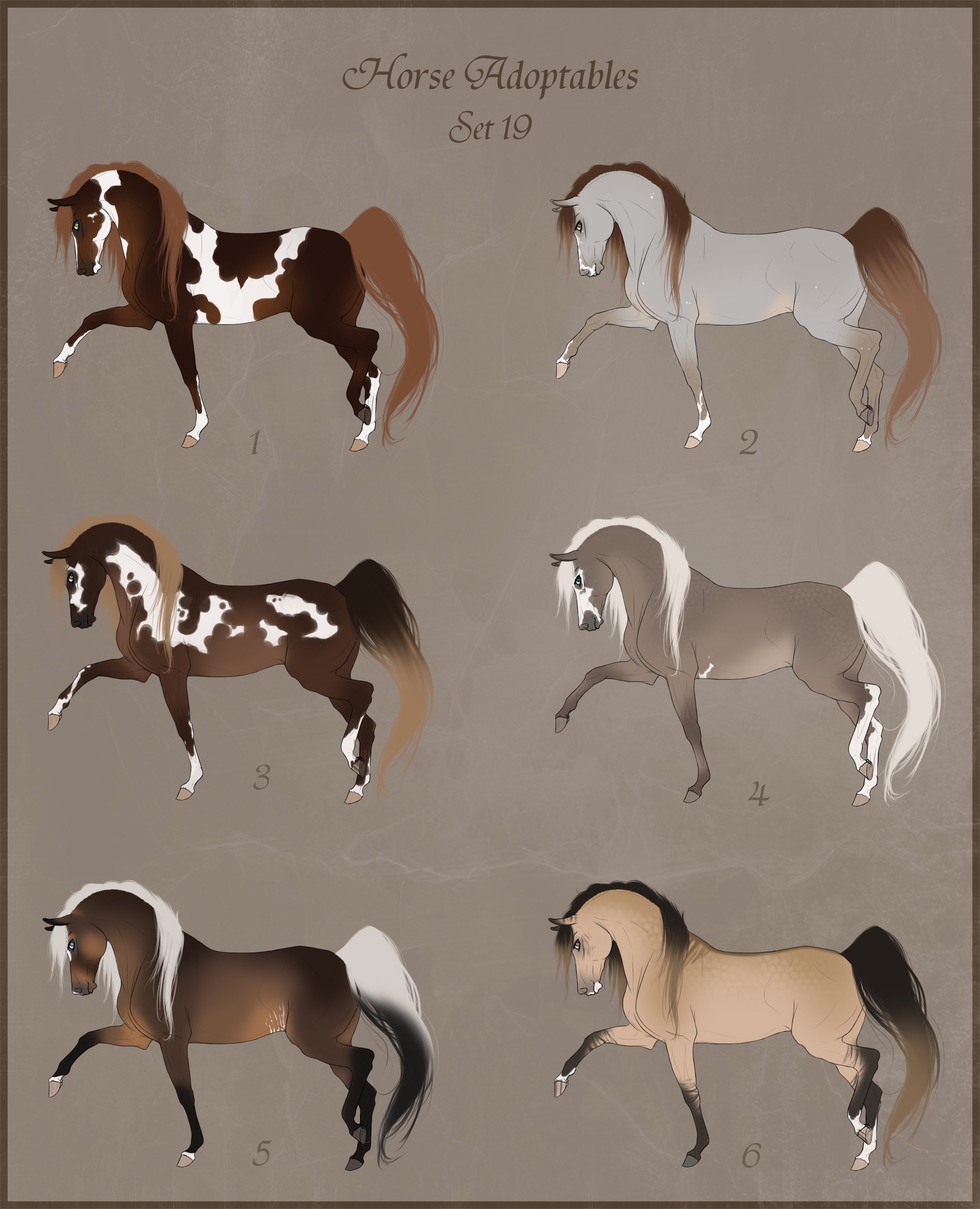 Another batch of adoptees!

I'm in need of even more points

I'm really enjoying number 1 and 3 :3 Had a lot of fun designing all these horsies.
Alse there's still 3 left here
How it works - Comment which design you want to adopt. - First come first serve.- Please only bid when you actually have the points.- I'll reply with an okay to send points.Rules- You can adopt more than one horse.- You're allowed to make changes to the design if you buy it.- You can design the other side yourself.- The design can be both female or male, your choice entirely.
- Credit me for the design on the reference sheet and the first drawing
- No refunds.Prices
Payment in points or through Paypal1. Liver chestnut tobiano - 200

2. Amber champagne with birdcatcher spots - 150

TAKEN3. Flaxen liver chestnut tovero - 200

4. Mushroom sabino - 100

TAKEN5. Silver bay - 150

TAKEN6. Dunskin - 250

TAKEN

Reply

Sure thing!

Just send over the points and it's all yours c:
Reply

>.> <.< I may have to take number 4... pls... Shhhh if anyone asks no one saw me here ok?
Reply

Just send over the points and it's all yours

No one has to know xD
Reply

Those cream tones are wonderful

I wish I had time to pay attention to more OCs so I could get one of these designs n_n
Reply

Thank you!

Haha you have a very decent amount of characters, I have an outrageous amount by now

Reply

YOUR DESIGNS ARE SO LOVELY ASHGSDFGD
its so hard for me to not take them all ;0;
Reply

THANK YOUUU <3
*temps you*

xD
Reply

Can I have four, please? c:
Reply

Are you still interested in number 4? c:
Reply

Sure thing! Just send over the points and it's yours!

Reply

crying
I wish I had pointttsss, 2 and 4 would be mine omggg
You're killin me
Reply

Naww that's too bad D:
If they don't sell I might drop the prices a bit though c:
Reply
Reply