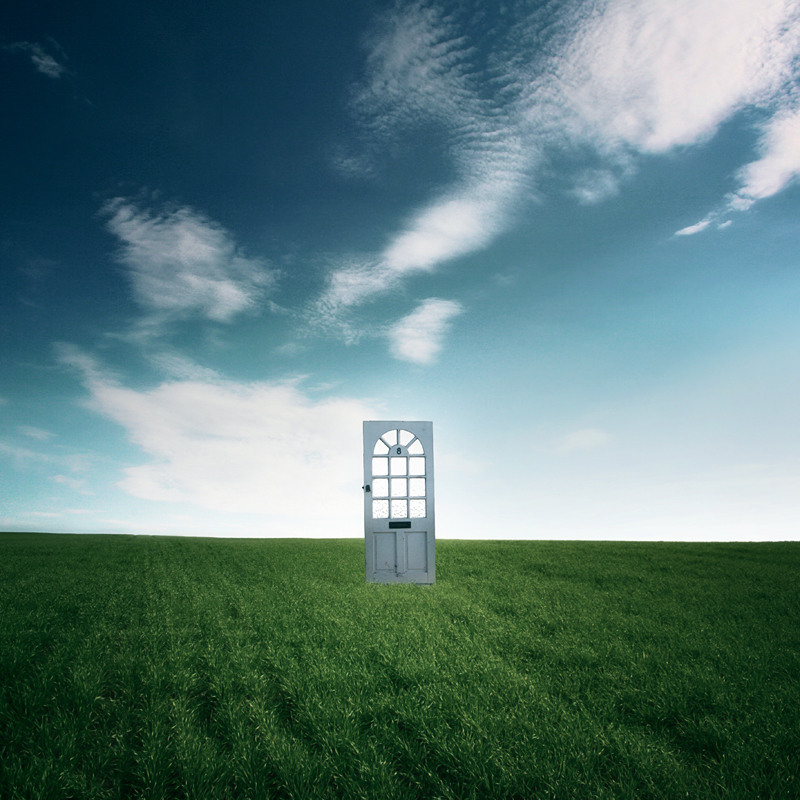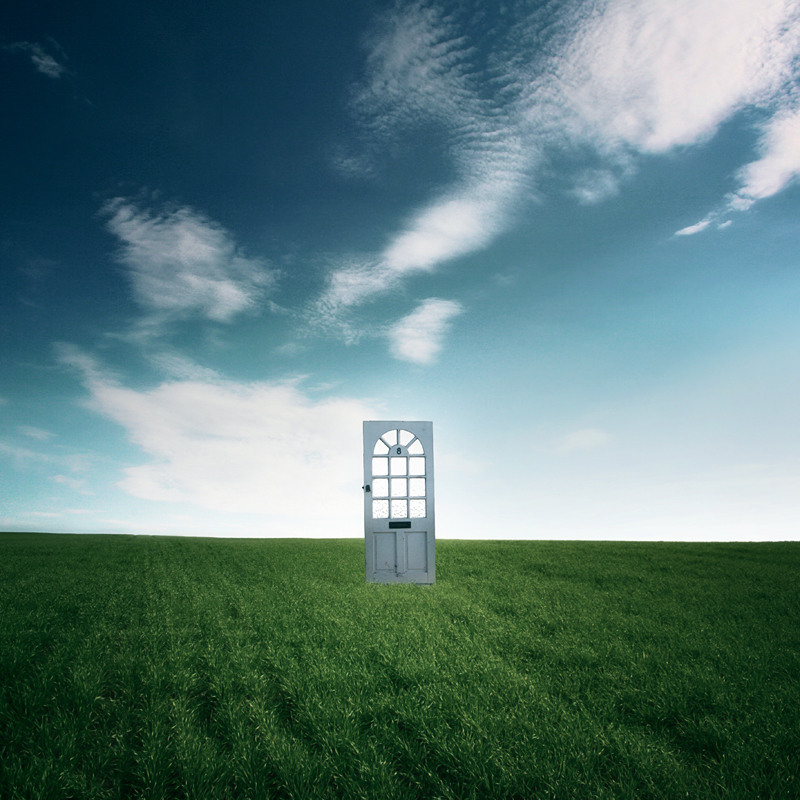 Please Read:
This is a real photograph.
I can assure you that much.
It may well be the heaviest door ever carved by Satan himself.
My brother badly twisted his ankle helping, and my father and I had to carry this door across a field.
This idea isn't very original, but I wanted to be one of the few people who actually pulled it off in the flesh.
Here is the proof of the offending item
[link]
The image is 3 photographs blended together. One with my father holding the door up either side, and one for the darker sky.
• • •
I haven't been submitting anything for about 2 years now. Rubbish I know.
University is coming to an end for me, and I am moving on to London with a very prestigious creative production studio. This means I will probably not be posting images here ever again possibly, as I will be focusing on images for large companies.
Anyway, if I don't post again, I just wanted to say how much I have enjoyed this website. I hope this image will suffice as a kind of farewell gesture.
Deviantart was a very welcoming community when I started 6 years ago, and it still is to this day. I am sure many new young artists will find a home here.
If anyone wants anything from me in the future, please email gordonmcbryde@gmail.com
Au revoir,
Gordon McBryde
First of all, I want to say this is an awesome idea!
Pros~
The colors really pop out! They're very bright. It almost looks like a picture that would be shown on the front of a movie or a book. The field looks very nice, and it adds a lot of life to the picture. You captured everything perfectly with the angle and blurriness.
Cons~
I don't really have much to say with the cons. Maybe be a little closer to the door to make that the main focus? I like how you did it, I'm just trying to find some things wrong with it.
Very beautiful picture. It's better than anything I could ever take.

The Artist thought this was FAIR
32 out of 36 deviants thought this was fair.
I love the colors!! They are so bright it just makes the picture look amazing!!
Just a random door in the middle of no where is awesome, and it somhow fits in just right

Also the way the field seems to stretch on and on and on forever is a very nice effect and adds to the oddness of a door standing in the middle of no where.
The clouds seem to be in a perfect position just adding that extra little touch of awesomeness.
All in all I have to say this is one of the best photographs I have ever seen in my life.
The Artist thought this was FAIR
11 out of 12 deviants thought this was fair.
The owner of this deviation has disabled comments.