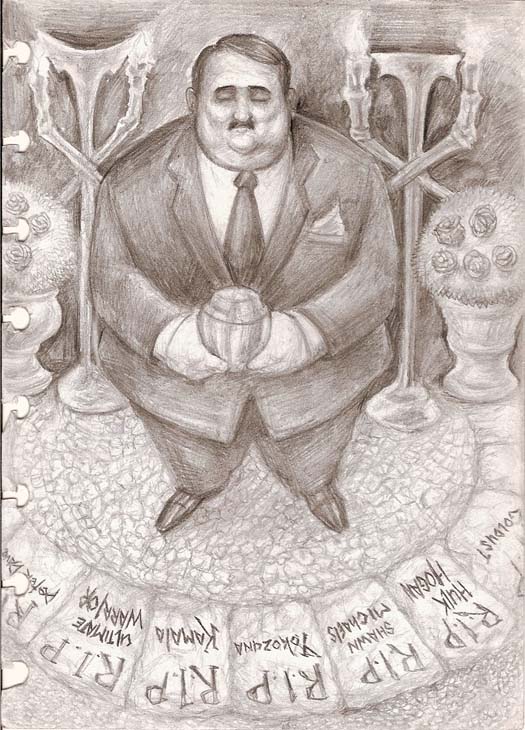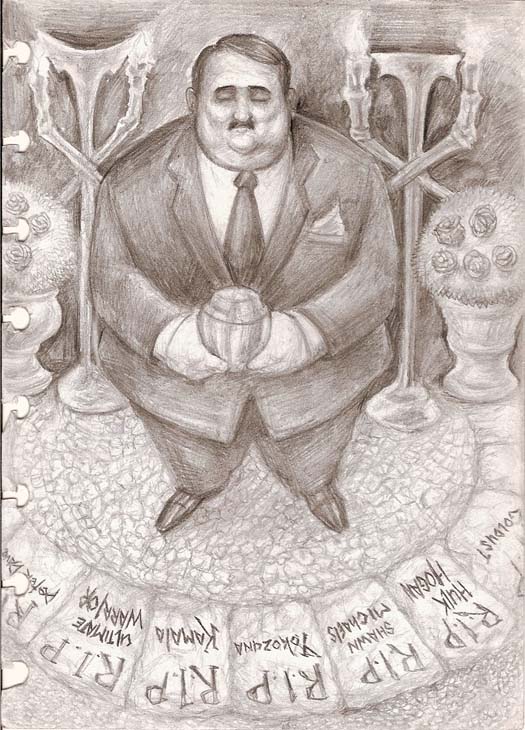 Watch
Uncle Paul on some rows of graves...

All the souls that Taker has put to rest!!!! I love the candle-bra shaped as Taker's symbol
Reply

Thats how it should be. If it wasnt for Taker, there wont be foundation pedestal to put Uncle Paul and for us to glance. thanks for the compliment Rachel

Reply

His expression is so contented and serene. It's like the sight of the graves are bringing back some very pleasant memories

Reply

Hehehe, one of those graves are my name. Oh your beautiful comment, how I marveled. Yes This one really pressed the tone of Mr.Bill Moody's personal side.
Reply

I am currently following him on twitter - he is such a sweet-natured man.
Reply

My love for Bill and his family is unexplainable by words. He inspired me much through his rich insights.
Reply

On his twitter he just announced that he has a new baby grandaughter. What a lucky baby she will be to have such a sweet grandad.

Physically he reminds me a little of my own grandad - except my grandad is older and grumpier.
Reply

Percy is sowing a seed that his grandaughters and his sons may lived a wonderful life. He is such a wonderful example to all of us when we will become parents as well.

Haha, all GrandDad is like that. that meant they secretly loved and cared for you (at least that's my Asian thought, but sometimes they said western parental is different, I witnessed myself as I stayed in US for two years and how relationship of dad and children are totally different with Asians).
Reply

I think you could be right. My other grandad's family is originally from Malaysia, although he was born in England his mother wasn't. But the grandad I mentioned is very much an englishman. They are very different, but they both worked hard for what they have and they are both good grandads.
Reply

Wow! This is really beautiful and touching. I really like it a lot!
Reply