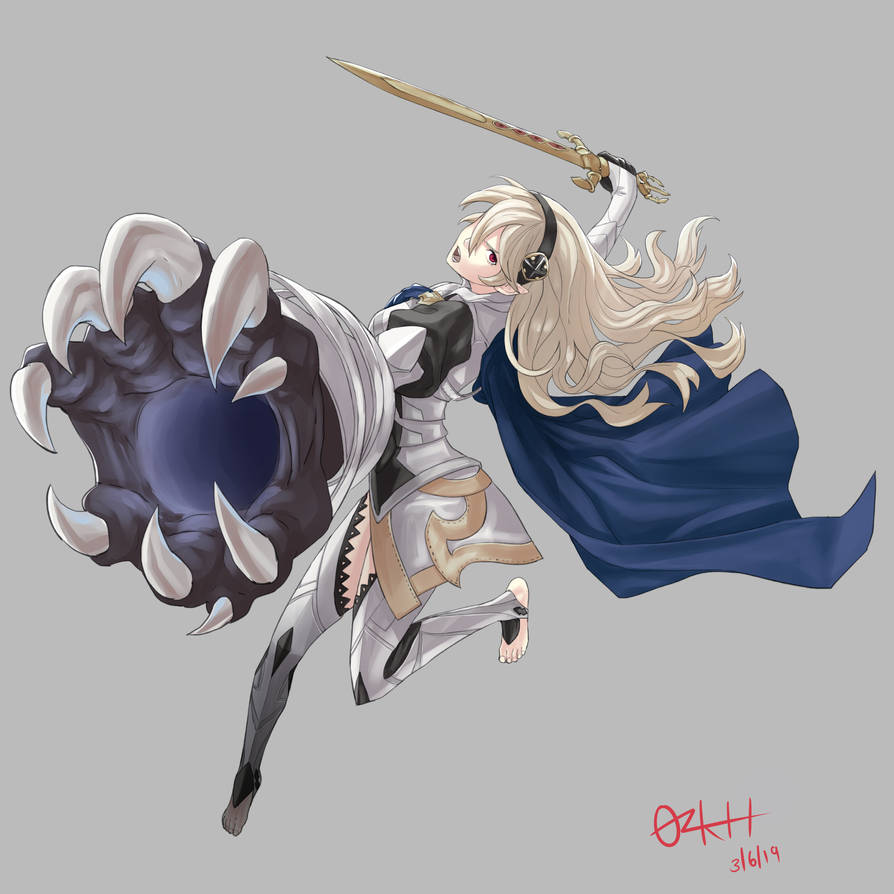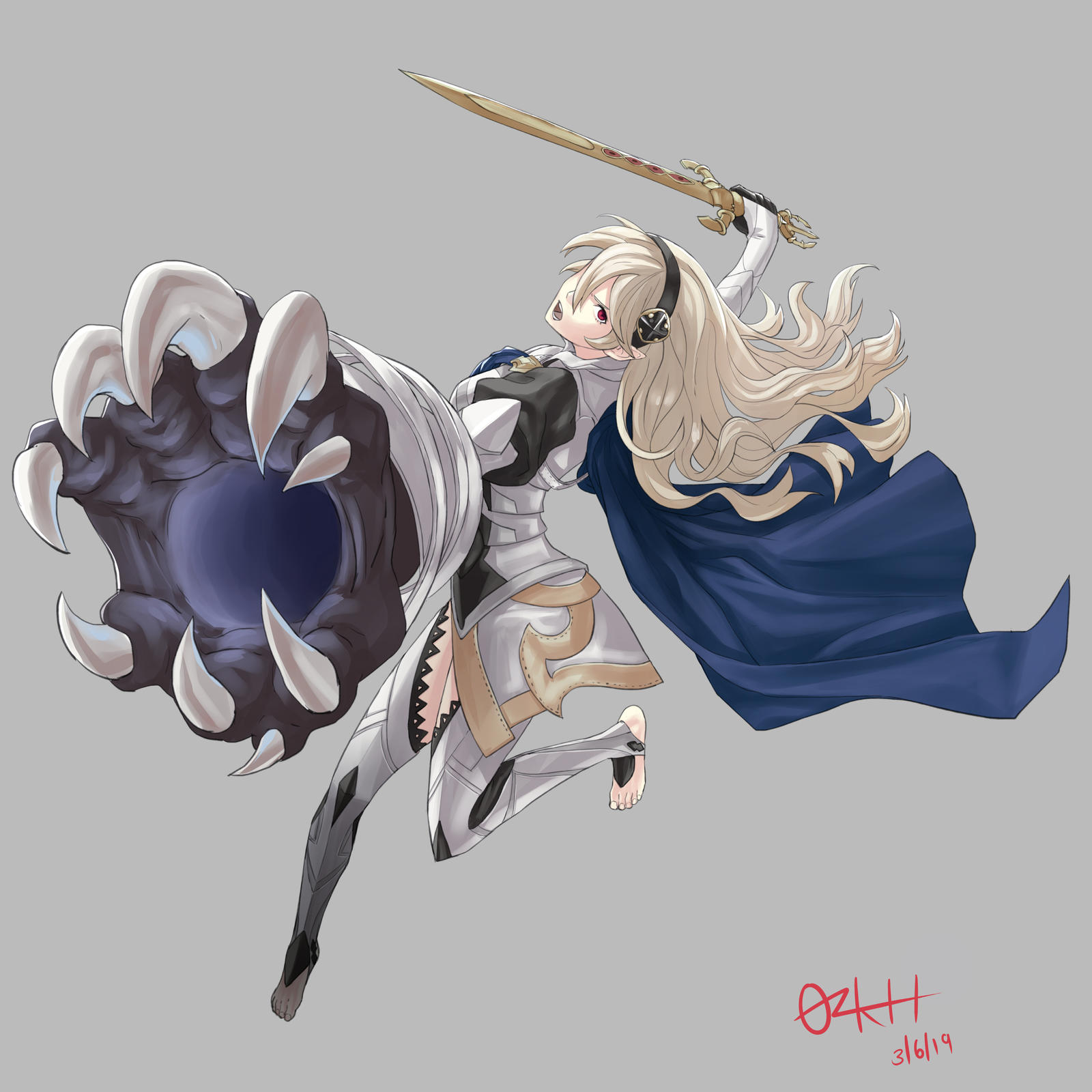 Watch
My main in Smash Ultimate.
Amazing!!looks so profesional and look like an oficia artl!!

Greetings!!
Reply

Thank you! I've also seen your drawings, they are pretty clever and fun. I bet we could make a good team for an illustration.
Reply

I like the perspective on this drawing.
Reply

Thank you. But after a few days I'm having doubts about her legs though... Are they accurately drawn?
Reply

Perspective is quite tricky, you could try to search for a reference that has a similar pose and compare. They do look a little awkward, but since the arm is very good drawn is hard to pay attention to her legs. You did a good job.
Reply

Reply

Nice. Female Corrin is the only true way to play Corrin in Smash.
Reply

I use my boi so no I use both
Reply

I use both of them from time to time.
Reply

Lol. All I know is that I destroy my friends with Corrin cause Corrin is so good and fun to play
Reply

Nice render on the female Corrin. Wonder what would happen if she were to meet the male Robin.
Reply