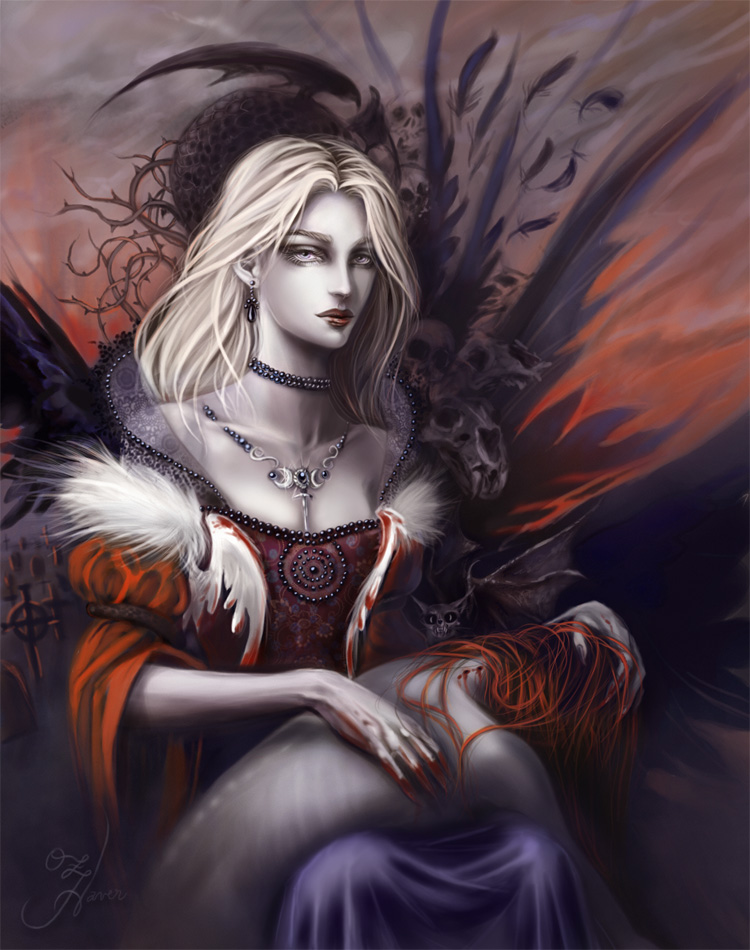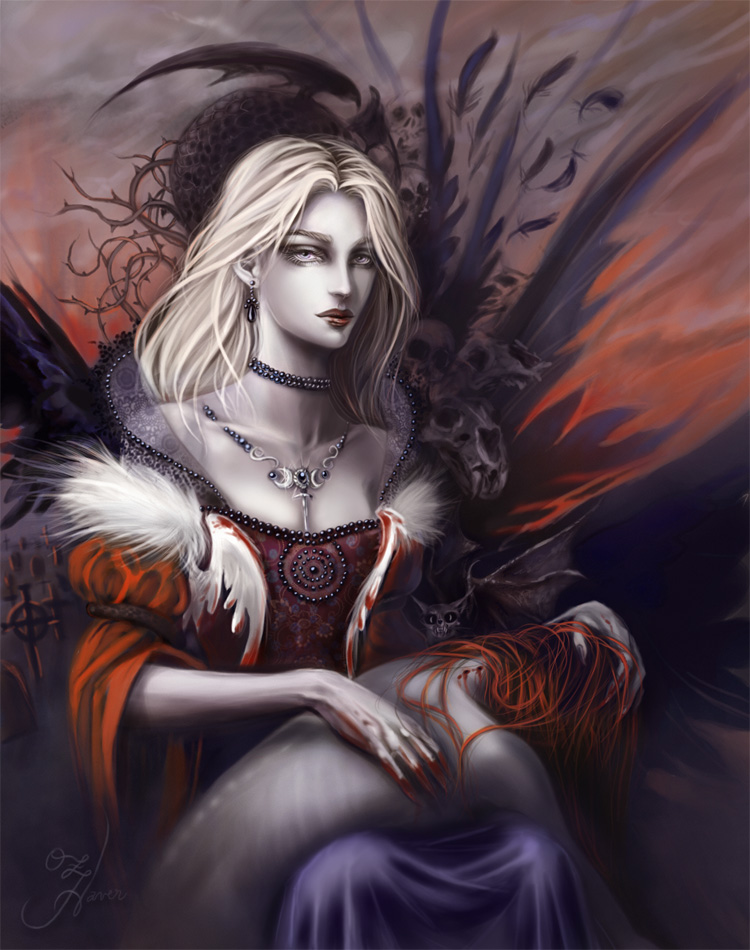 Watch
This is a character portrait done for the Pixelbrush Event. I didn't get to finish on time, but finished nonetheless. I used to paint and draw conceptual artwork like this when I was a teenager all the time...(and played way too much Castlevania!) It's not serious work, but I don't need 'formal dinner' all the time!

Real Name:
Ethelinde Gudruna
Current Identity:
Atanasia Zaharia
Bloodline:
Lamia
Disciplines:
Mortis(Paths: The Grave's Decay, The Corpse in the Monster, Cadaverous Animation), Deimos (Now the Path of the Four Humours), Fortitude, Potence
Now I can continue with my other pieces...