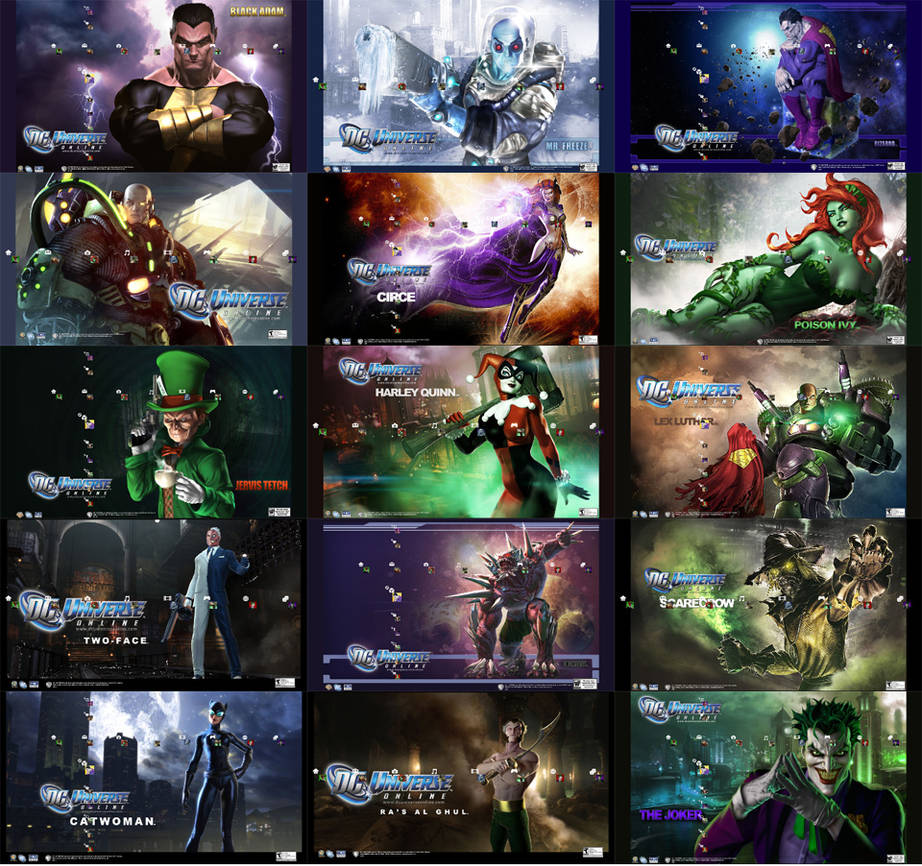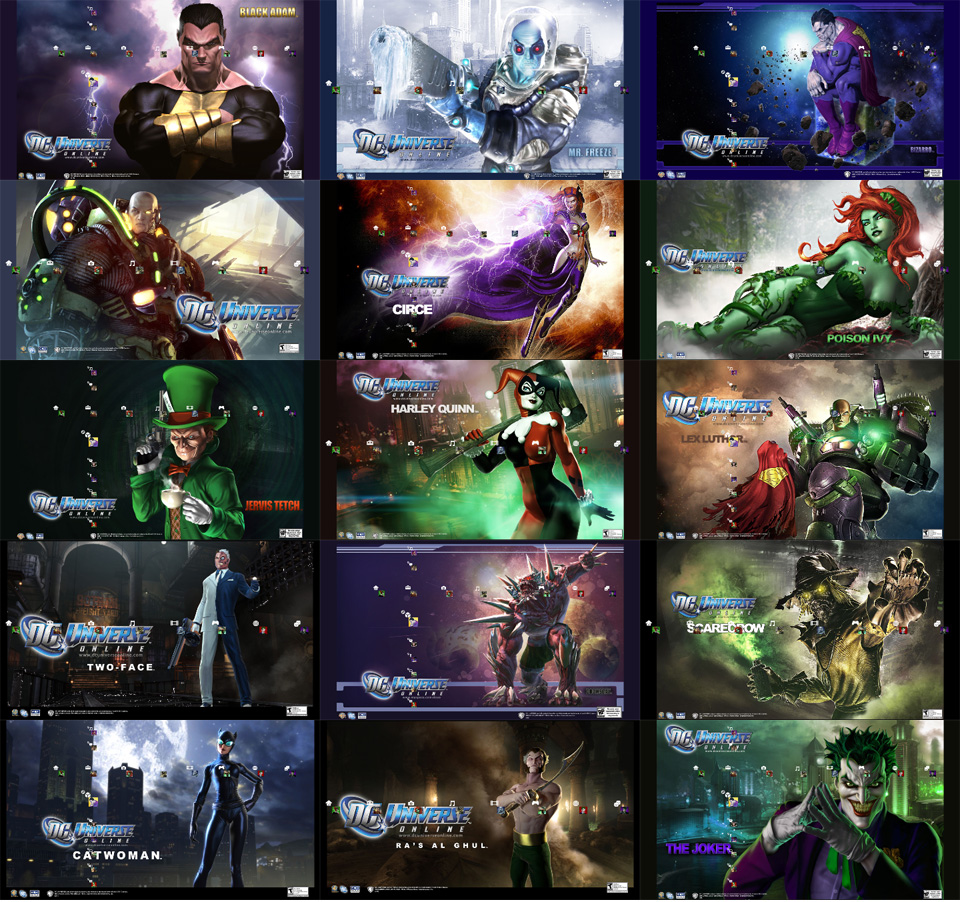 A High-Quality Theme for the PlayStation 3 based on DC Universe Online a MMORPG free to play game from Sony Online Entertainment LLC .
[link]
This is the second theme of DCUO series. The final theme includes 15 background, both HD and SD and all new icon.
The preview image show the backgrounds and some icons.
Instructions on how to install and use themes
- Click the "Download" button
- Unpack and Save .p3t file to a USB Device (FAT32 formatted)
- make a folder in the Device called "PS3″
- make a folder in the PS3 folder called "THEME" (ALL CAPS REQUIRED)
- put the .pt3 file into the THEME folder
- Put Device into your ps3
- Go to themes
- Select install option
- Select the USB device and select DCUO Villains
- Go to "Theme Settings" select DCUO Villains and click "Apply" to use theme.
all images in this theme © 2012 Sony Online Entertainment LLC