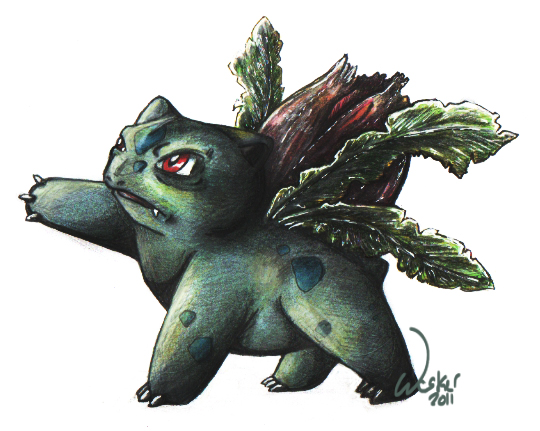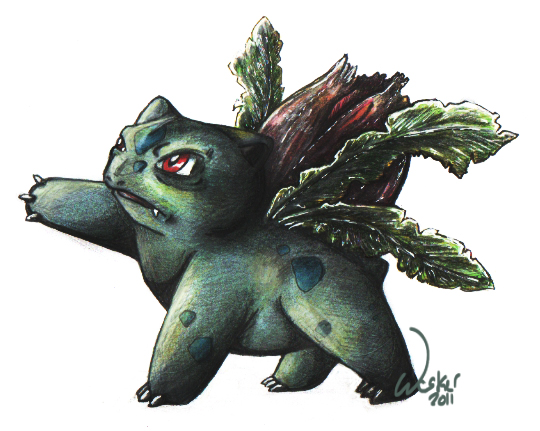 Watch
Here is Pokemon Number 002 - Ivysaur, for my personal draw them all art challenge.
I always like Ivysaur the best out of the Bulbasaur family.
Yep, done this one with crayons instead of digital media, I told you guys that this challenge would be my chance to experiment and practise. Lol.

Next up is Ivysaur in my style. As with the Bulbasaur I done, this should be interesting... lol.
I am open to Pokemon/animal/monster commissions like this. Simple, no background. Want one? Drop me a note/comment. They are $5. I will do Traditional or Digital. See [link] for a simple digital example

. Payments to be taken via Paypal, or postal order if you are in the UK. I can also ship the original images worldwide (if traditional) for a small extra shipping fee.
Ivysaur - Copyright to Pokemon.