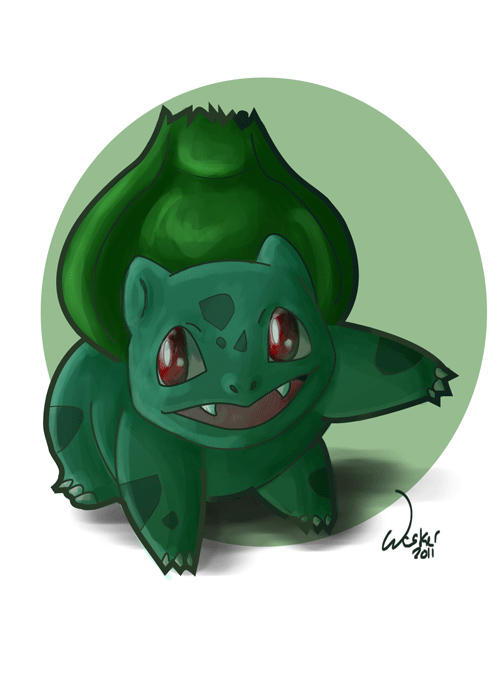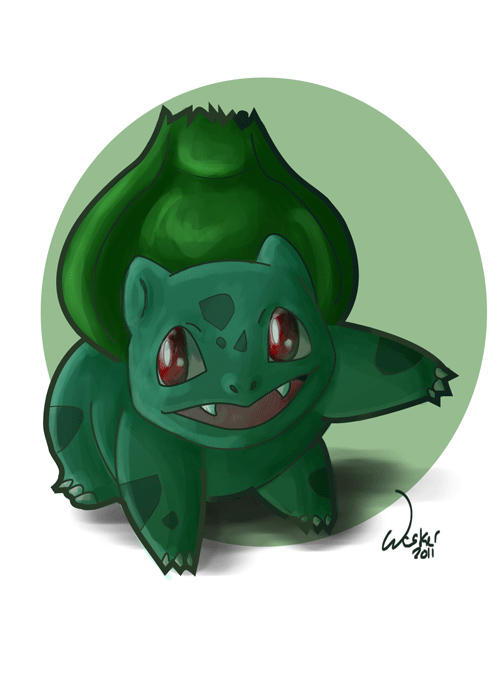 Watch
Here is Pokemon Number 001 - Bulbasaur, for my personal draw them all art challenge.

This is a standard pose to get me into the swing of things. I think I have seen some official artwork of him in a pose similar to this. I could be lying, don't take my word for it. Lol. When I get more confident, I will try some more dynamic poses. Oh Lord.

Next up I will be drawing him in my style, which should be.... interesting. Lol.

Bulbasaur - Copyright to Pokemon.
This image - Copyright to me.