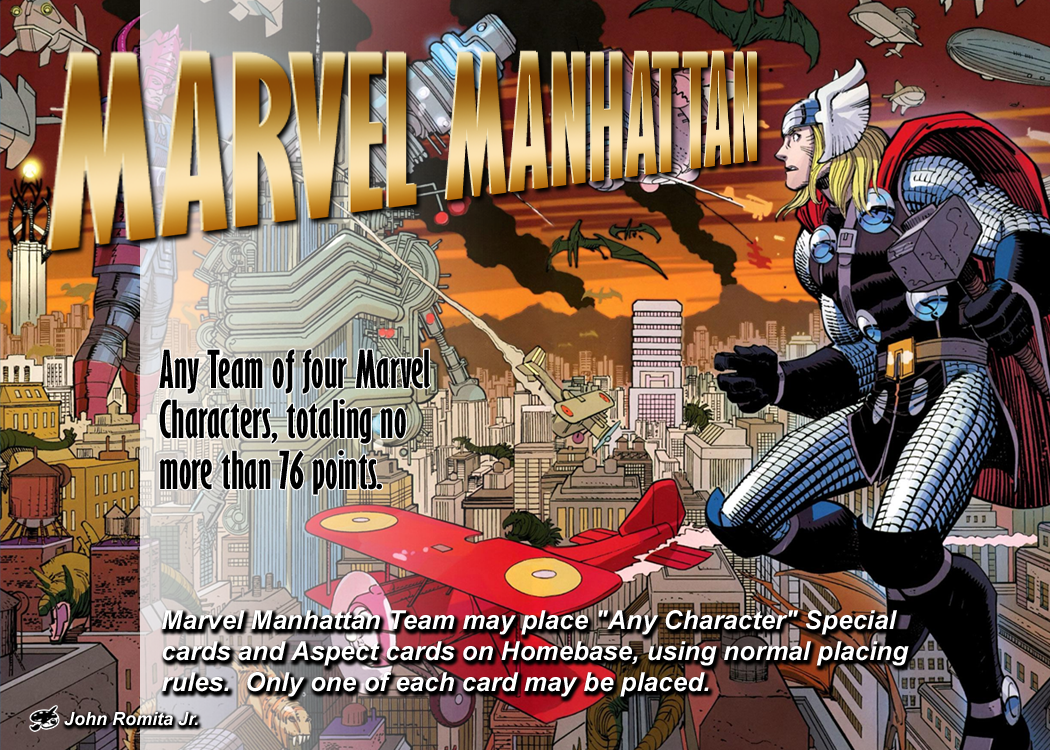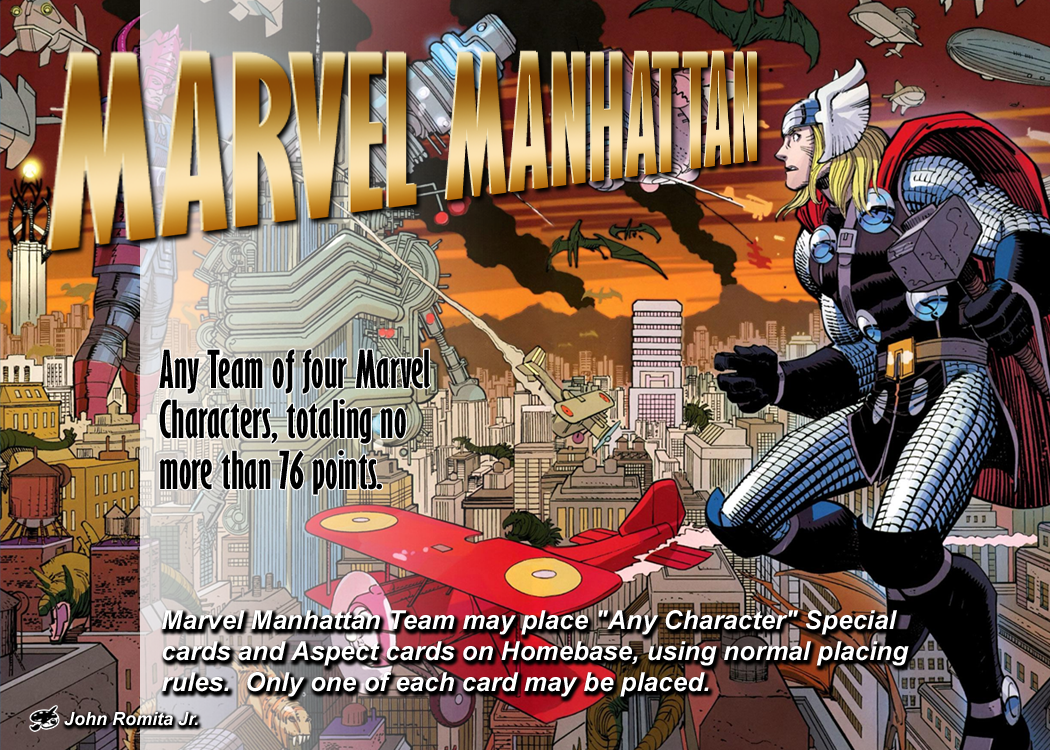 Watch
Art by the staggering John Romita Jr.
The original
Marvel Manhattan
was an embarrassment I made it a priority to fix in OP3. Honestly, how the fuck do you misspell
Manhattan
? I appropriated the Inherent Ability from
Team OverPower
, because there was no way that horribly ugly and unprofessional card was seeing a reprint in OP3, and its IA is too valuable to lose. Especially compared to the original Manhattan's underwhelming one. Also felt the language of the original card needed a bit of simplification. So ya, goes without saying the original Marvel Manhattan and Team OverPower are both banned in OP3.