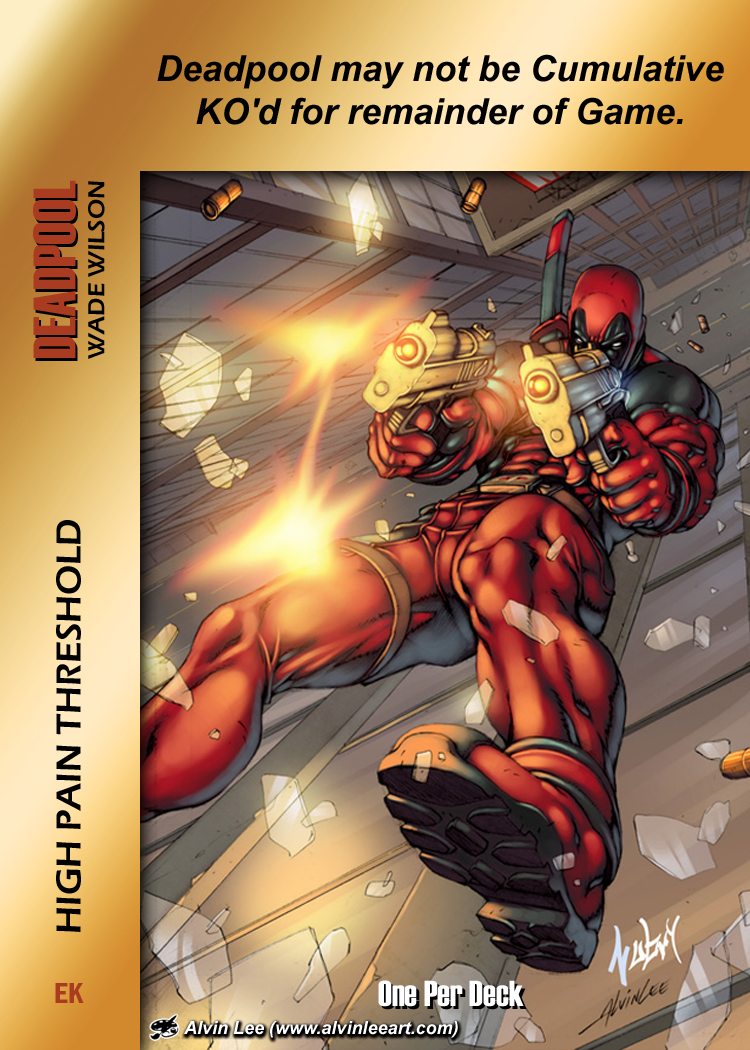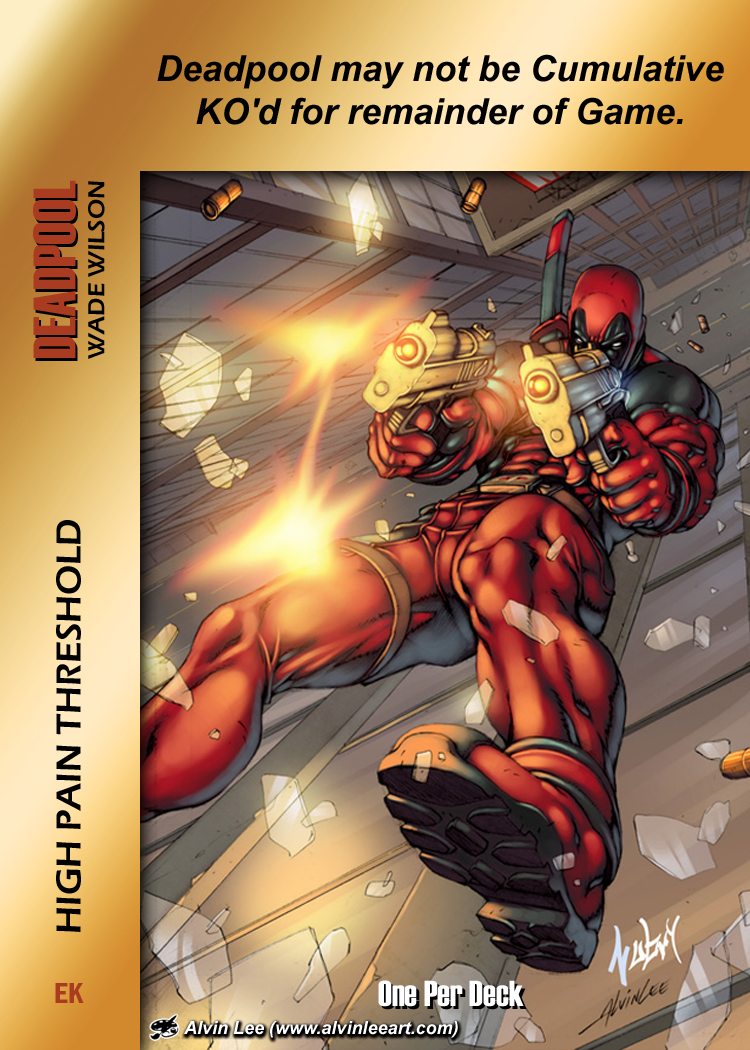 Art by the harmonious

Very likely the best Deadpool artist ever.
The mangled grammar of the
original card
was probably my biggest source of irritation among OverPower's
numerous
typos
. No one has a high threshold
of
pain. That doesn't make any sense. So fixing that was priority #1 when it came to this character. Also, the card had to be upgraded in order to measure up to
other characters'
cards. I should mention that even though the name is
slightly
different, this card is meant to fully replace his old BF Special as if it were identical. Consider "High Threshold of Pain" on the banned list for OP3.