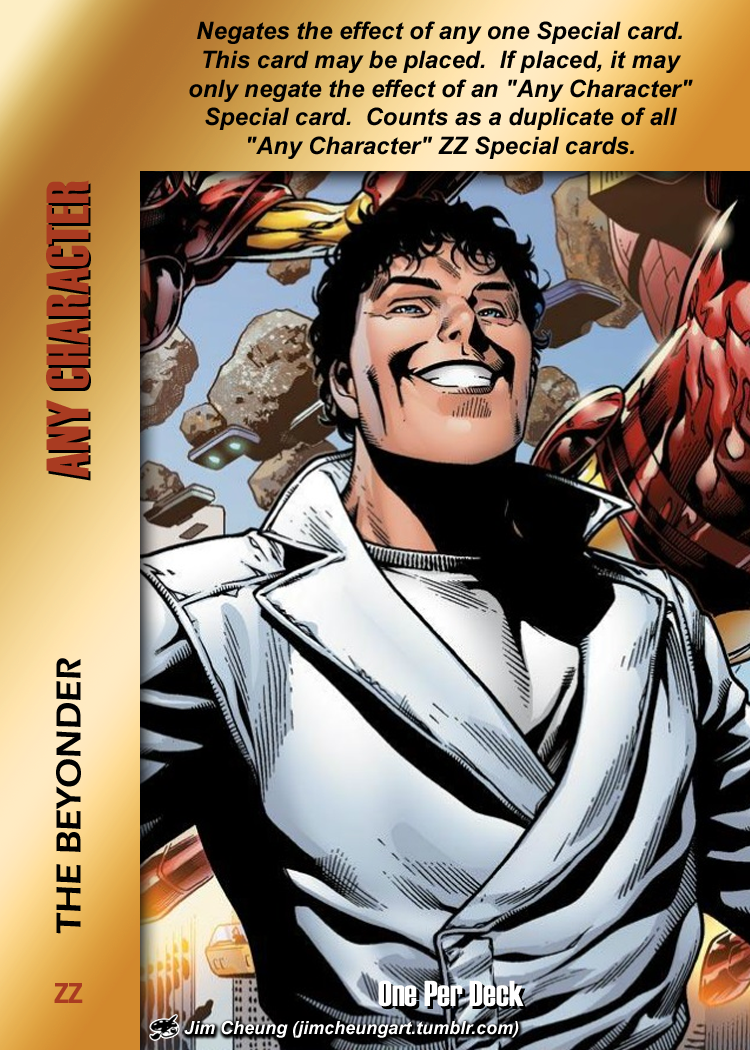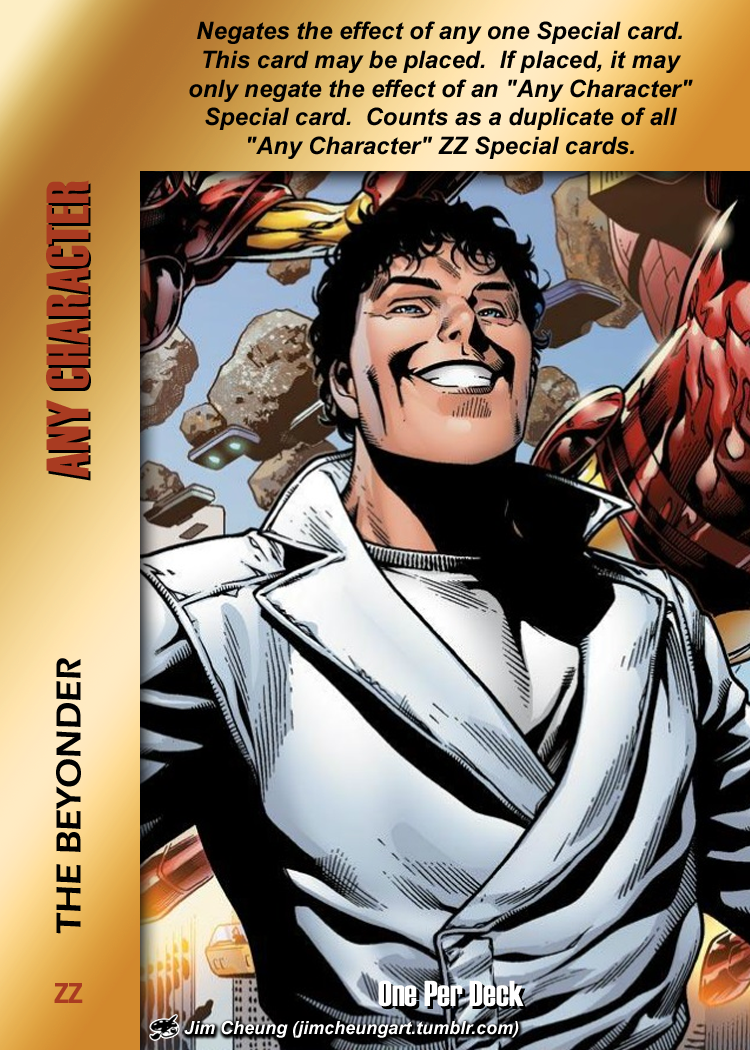 Watch
Art by the fabulous
Jim Cheung
.
I always thought it was a mistake on the part of the designers to include cosmic-level beings as
playable characters
in the original game, especially as extremely hard-to-find promos. That kind of thing just doesn't line up with my vision for the game at all. But as those characters and concepts are such an integral part of the Marvel universe, they should be included in some way. My solution is this: Any Character Specials. It's something the original designers had initiated with
Devourer of Worlds
, but they didn't get the chance to explore the concept on a wider scale. If they even intended to.
Consider Beyonder banned as a playable character in OP3, along with any version of
Galactus
. Because honestly.