Hellooooooo DA peeps!
[Goal percentage has been updated Oct 14 2017]

New comic updates are coming! Where you at DA? Is the site dead like people say or are you all waiting for something hype to happen?
For those of you who aren't aware, SleepOver is returning with help from viewers like YOU pbs thank you message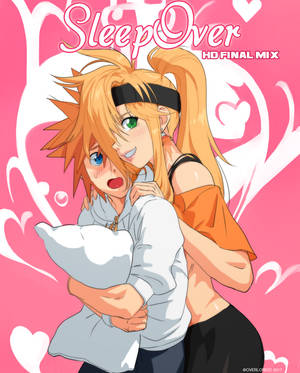 No but seriously, the comic is coming back and this page is back to regular updates every week! A big WARM thank you to each of you that visit this page every single day and those of you who are already pitching in to show your support for the comic.
I will be posting up turnarounds of each of the story cast members in their "slightly" updated pajama wear. So look forward to that soon.
[Update] I've begun creating turnarounds of the entire cast! See what the current iteration of the story will look like on Patreon first! First update is scheduled for October 16th $1 is all it takes to make sure you're in on all of them!


I've also considered doing a poll for who you'd all like to see as the 6th sleepover guest (This is the HD remix version afterall, of course we have to have new content guys)
[Update] The poll for the 6th Sleepover guest will be happening soon so stay tuned!

Updating the Gallery!

We are nearly done updating the gallery with new work. Look out for a few more pieces this weekend!


Cheers and thanks for reading!
-JC