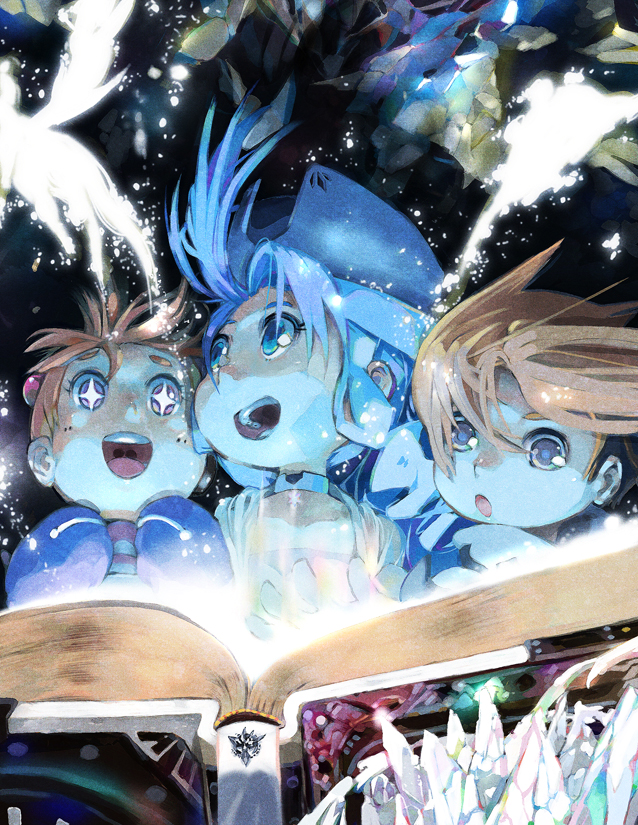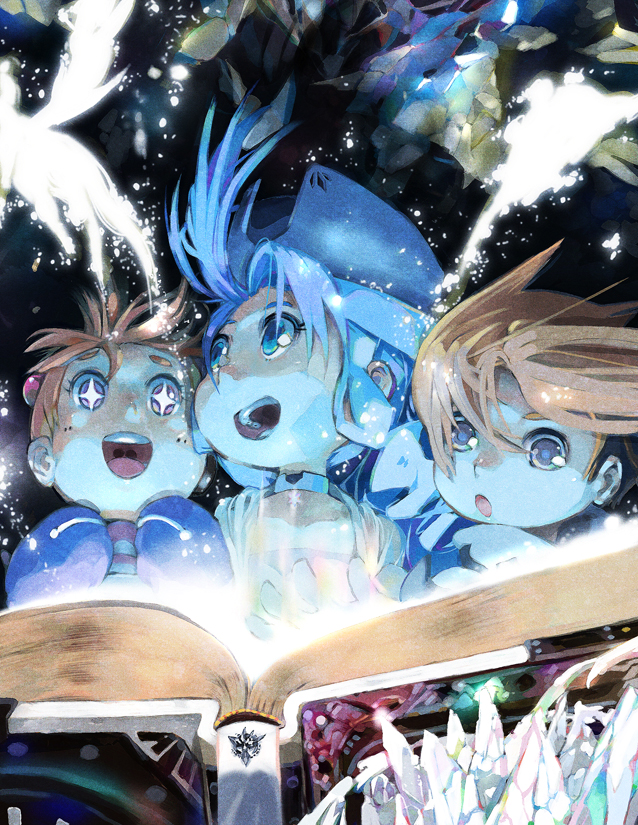 Watch
Cuttime: The Magic Book
Warning, this picture may be too colorful, thus causing seizures in some people... tho, this warning is probably too late, since you see the picture before the comments.
____________________________________________________
THESE
Are some of the cutest characters ever!
I've drawn

characters,
Rel
,
Minuet
, and
Nocty
As far as I know, no they don't all go to some mystical cave and uncover a book of wonders LOL, but I did want to draw them together doing something "whimsical".
The Picture
I've wanted to do a picture like this ever since I saw the designs for *
joodlez
's main characters in their younger days, especially Minuet, because I love her design so much, and her hat is fresh.
My inspiration comes from the color scheme of Jubz's characters, and when I was little, I loved those adventure books, the choose your own adventure books, and the colorful story covers. They used to really put some effort in the artwork back in the day.*same with animation.
[edit]
Thank you kindly for the DD , and to all that took the time out of their day to comment on this piece.

I honestly don't think I'm up to par to receive one, but if those of you that view the things I share (regular, or passer by) feel like they're worthy, I couldn't possibly argue with that. : )

Tools: Tablet, Photoshop CS3

Cuttime (c) Joodlez
artwork by JC
Being able to sit in a cave with a cornucopia of colors without having a seizure (c) anime characters have a special second layer that protects their oversized eyes from extreme light and over dramatically action scenes
Daily Deviation
Given 2010-12-04