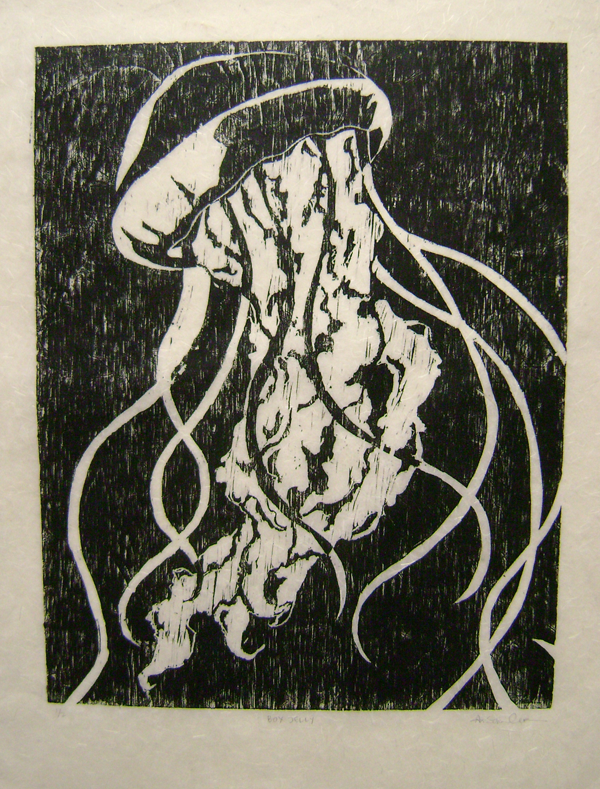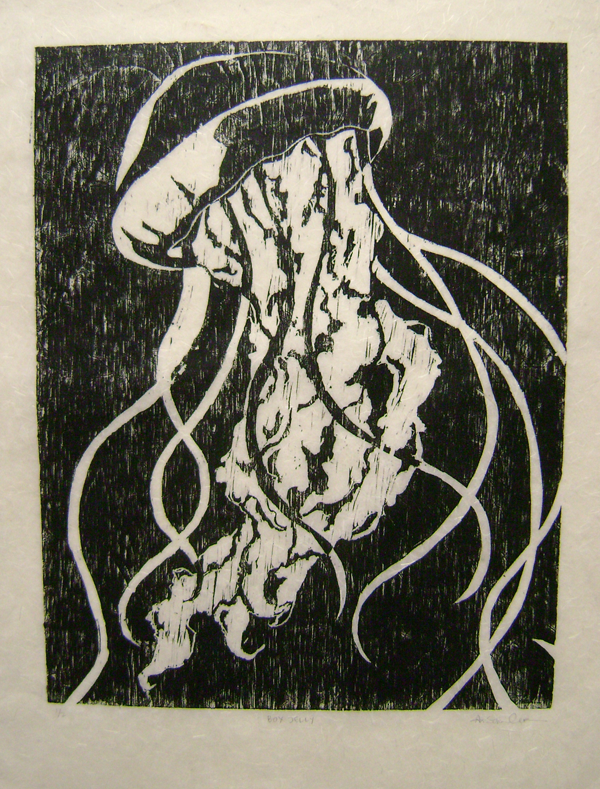 Watch
A reasonably large-scale woodcut print.
I wuv me some jellys.

this was hand burnished on rice paper.

1/2 Sep 2008

Nice. Cant go wrong with the Jellies. This would be a good sticker!!!!!
Reply

I love me sum jellyfish too lol. . . they're so graceful and languid, they're really quite soothing to watch and then they sting you

Reply

This is really good!

Reply

God this looks so freaking awesome. I think it's super fantastic.
Reply