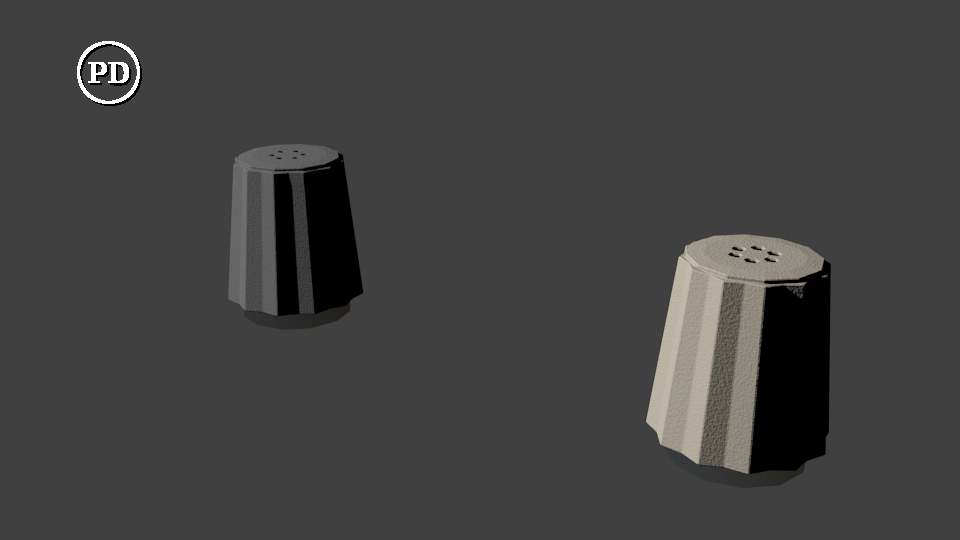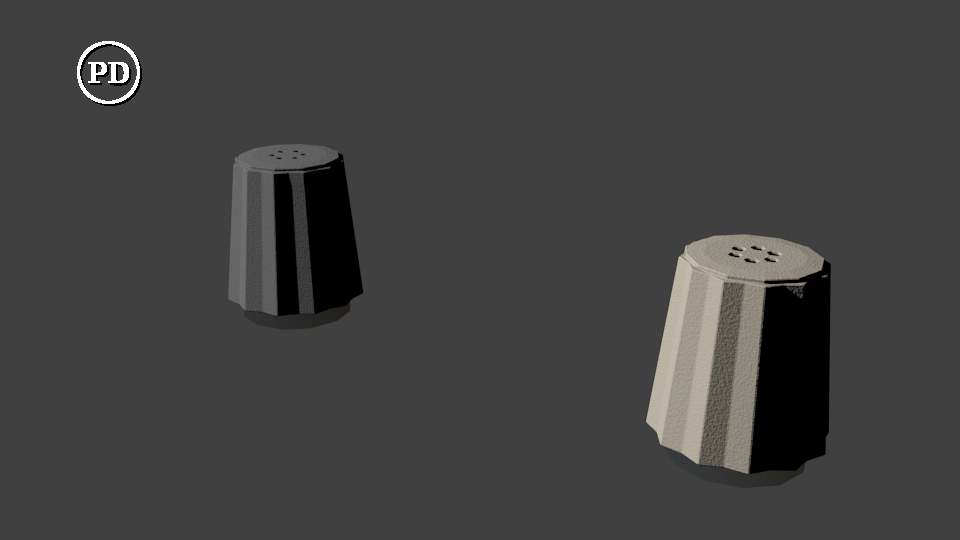 Watch
A salt shaker. And if you act now, we'll throw in, absolutely free, a matching pepper shaker.
Edited: Version 2, incorporating suggestion in comments and a fuller internal mesh.

Problem with the file? Could this have been better? Tell me how.

Scale is 1BU = 1m. I got tired of doing calculations on the imperial measurements.
Blender version 2.63

This model is Public Domain (or CC-0, if there's no PD in your location, or CC-by, if all else fails), so do what you want with it. You don't even need to give me attribution. Just don't claim you made it yourself. If anyone asks, or if you wish to attribute the model, "some guy on dA" will be sufficient.
Although nothing is required to use my models, I would appreciate a comment if you do use it, so I can see how much my models are being used. And please don't charge for this model.

Well... honestly, not much to comment on. Maybe add a backdrop and some render lights and we can give you some pointers.
Reply

These seem to be nice simple models, but your edges look paper thin. You might use a bevel modifier or two to give the edges a touch of dimension.
Reply