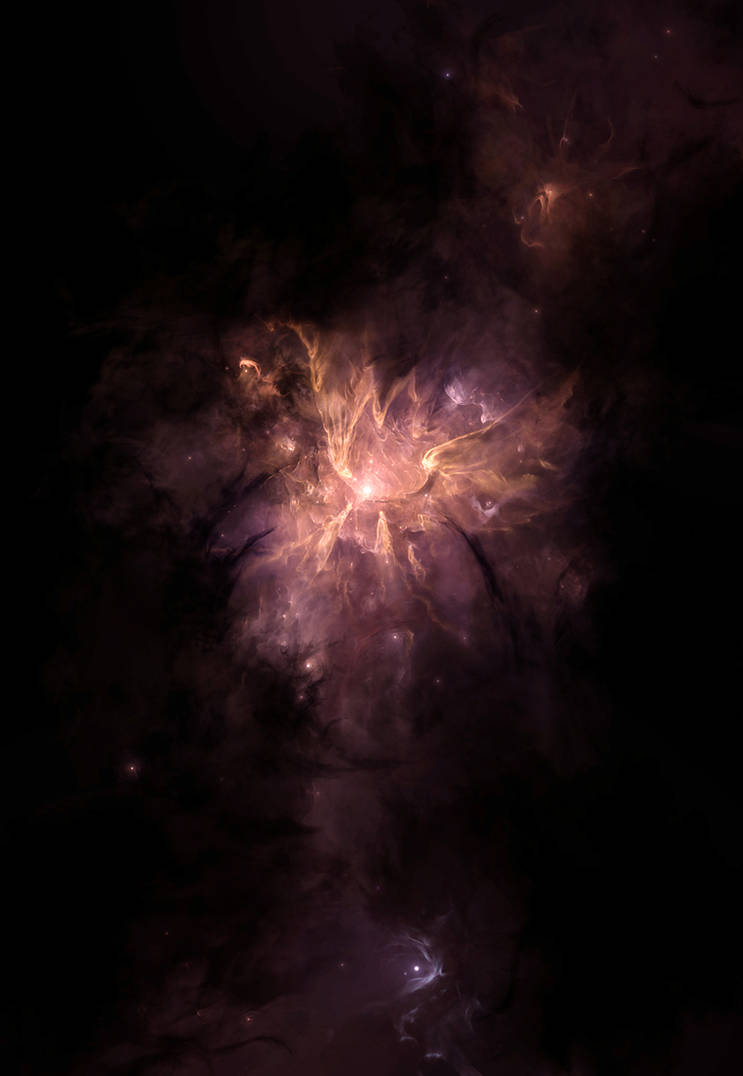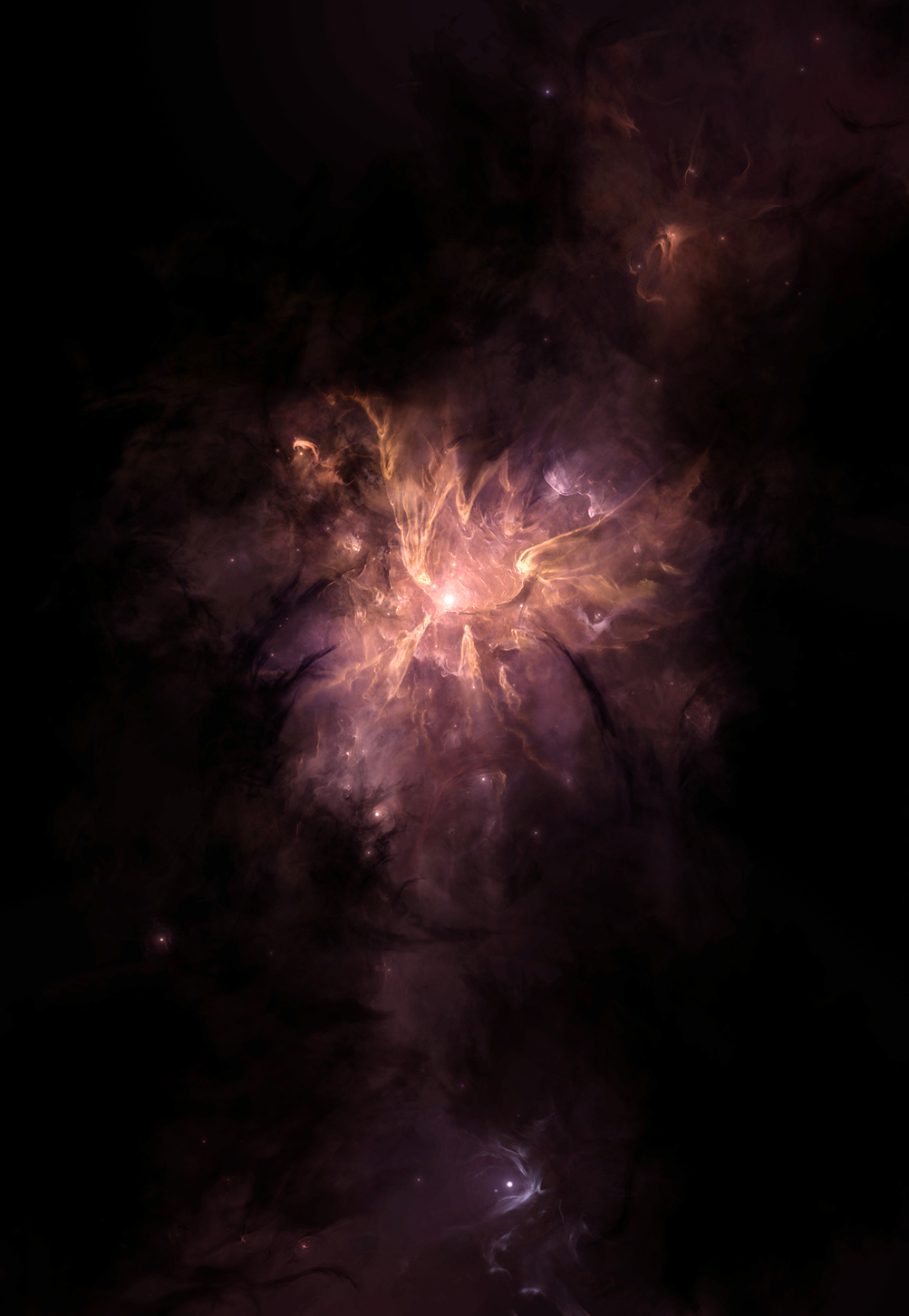 Watch
This is the third nebula I started with kind of a new technique. I always approached the nebula-painting from two directions: Use of textures and textured brushes (Starlit Sky Series
[link]
) and the pure round-soft-brush paintings (for example Break Through
[link]
).
In my newer work I tried to combine both techniques into one. The biggest difference is that I use much more custom brushes without neglecting the pure painting. I try to combine the randomness of custombrushes with the precise work of a default-brush. Worked out pretty well if you ask me. At least I'm satisfied.
Comments & Critique much appreciated as always.
More to come...
Edit: Uploaded a sharper image.