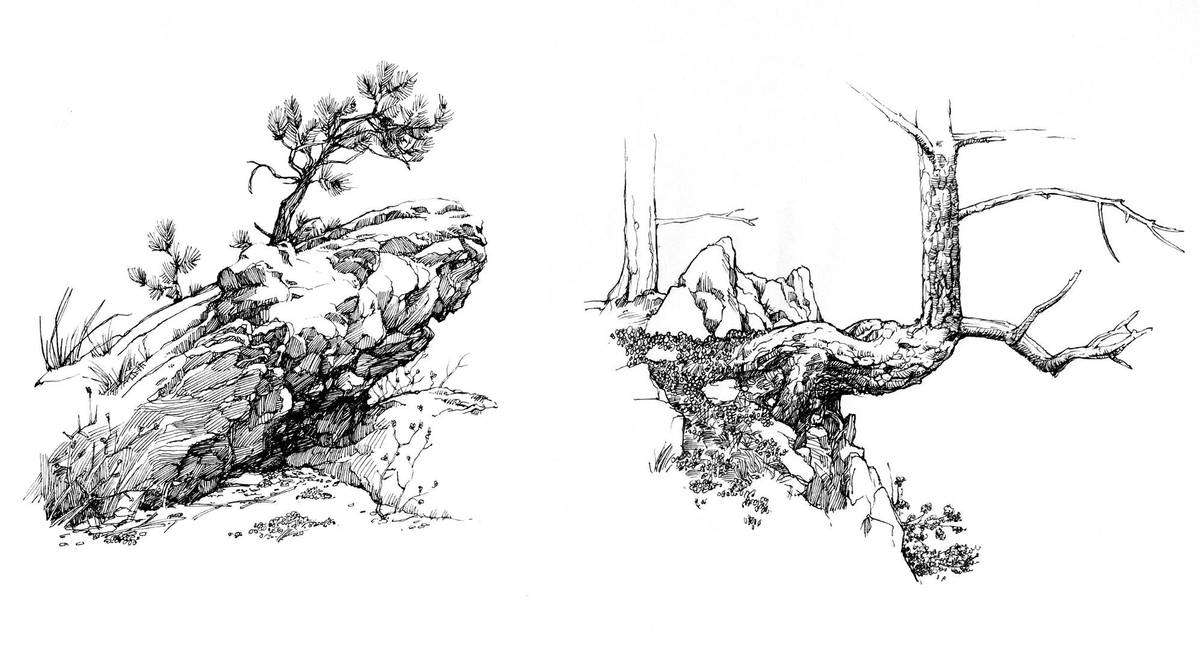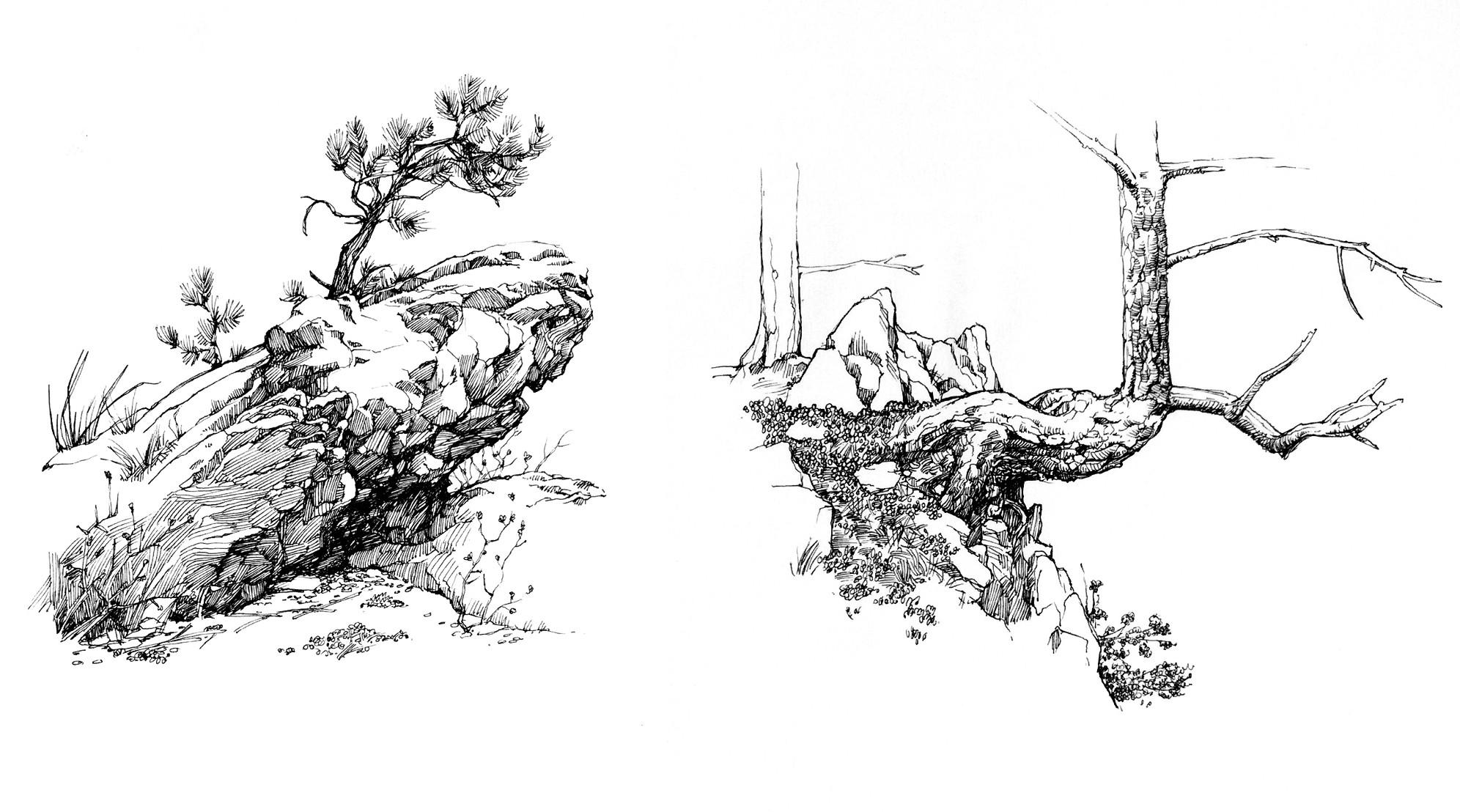 Watch
These were drawn with a fountain pen, from life, and show some of the wonderful rock and tree formations in the nearby parkland. I love to wander off-trail and discover these hidden places; once in a while I can take the time to sit down and sketch as well, although not as often as I'd like.

These were done on a cheap 9x12 sketchpad.

Click to view full size!