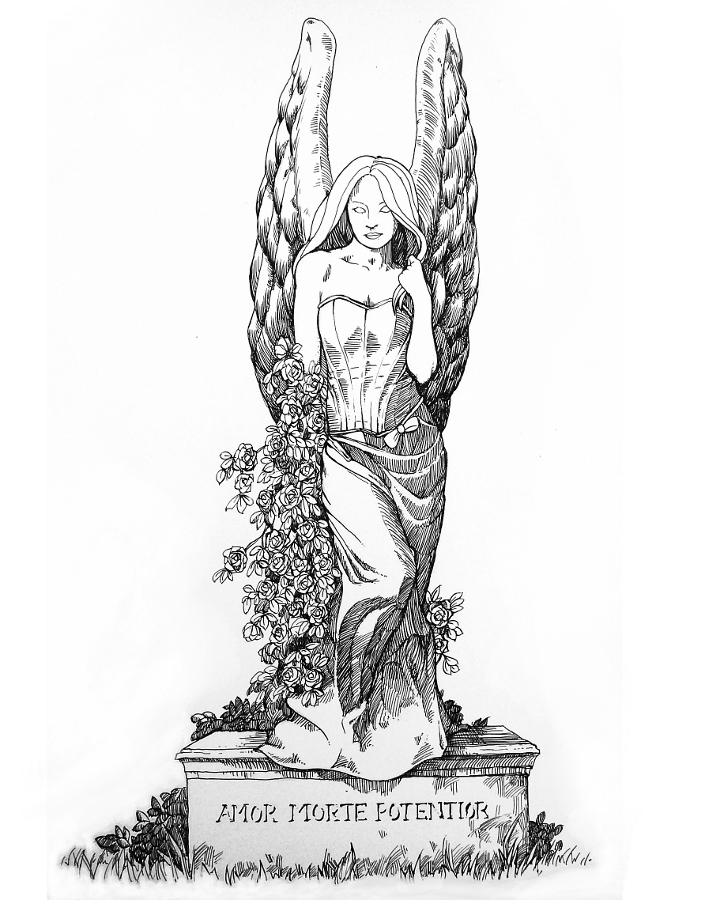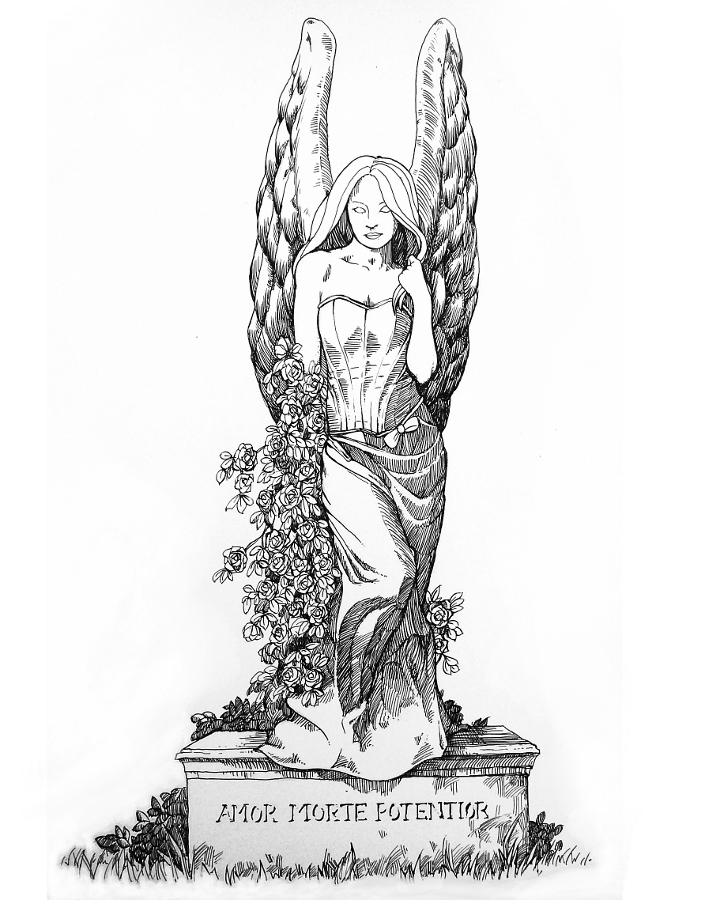 Watch
"The cemetery is an open space among the ruins, covered in winter with violets and daisies. It might make one in love with death, to think that one should be buried in so sweet a place."
― Percy Bysshe Shelley, preface to his poem Adonais
This is my entry for faestock's contest (
[link]
). If you haven't checked out her gallery, you should. She dresses in amazing costumes and has beautiful pictures taken of herself in a wide variety of poses. She is probably the most drawn woman on dA, and deservedly so.
This was my first attempt at using a dip pen, and after trying several tips, I settled on a crow quill, which seems to give a nice fine line, but also allows one to vary the line width quite a bit. Any comments and criticism are welcome, especially from those of you experienced with using a pen and nib; it is a challenge!