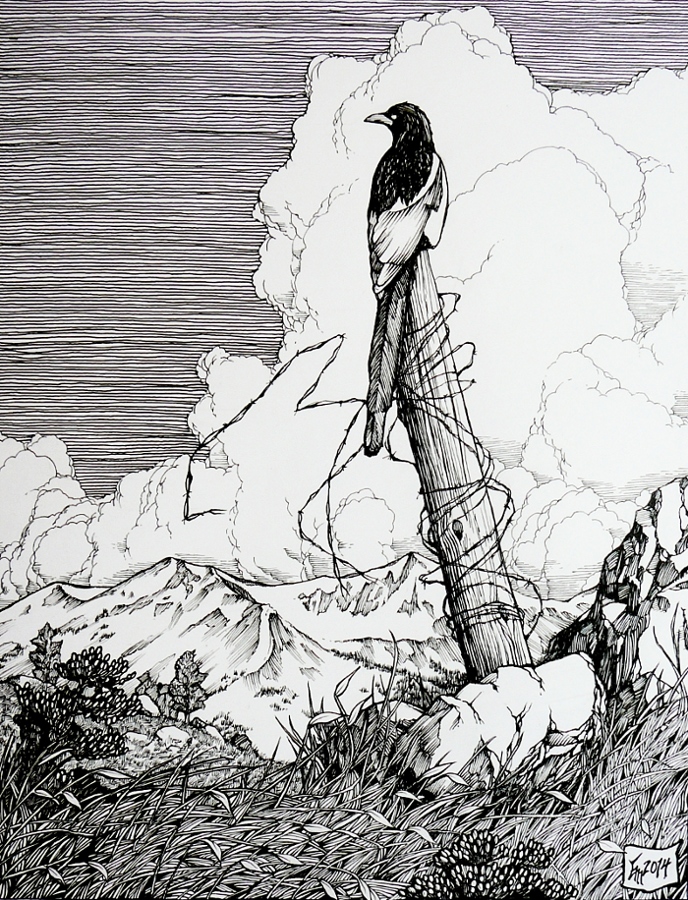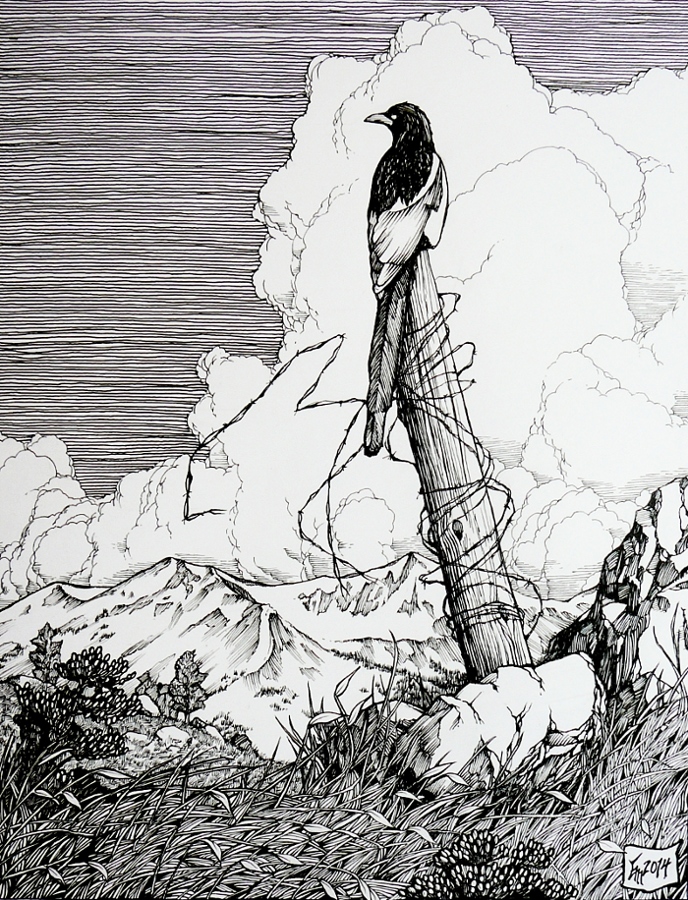 Watch
Dear Franklin Booth,
I'm sorry for so blatantly imitating your style, but I am constantly amazed and inspired by your illustrations. Sure I study Dore' and Durer, but when it comes to pure ink work, you are the master. I swear someday I will develop my own style, but until then, I'll just imitate you, ok?
With the utmost respect,
Glenn

This one is primarily markers (.01 and .03), with some dip pen work thrown in. Original is 11 x14.