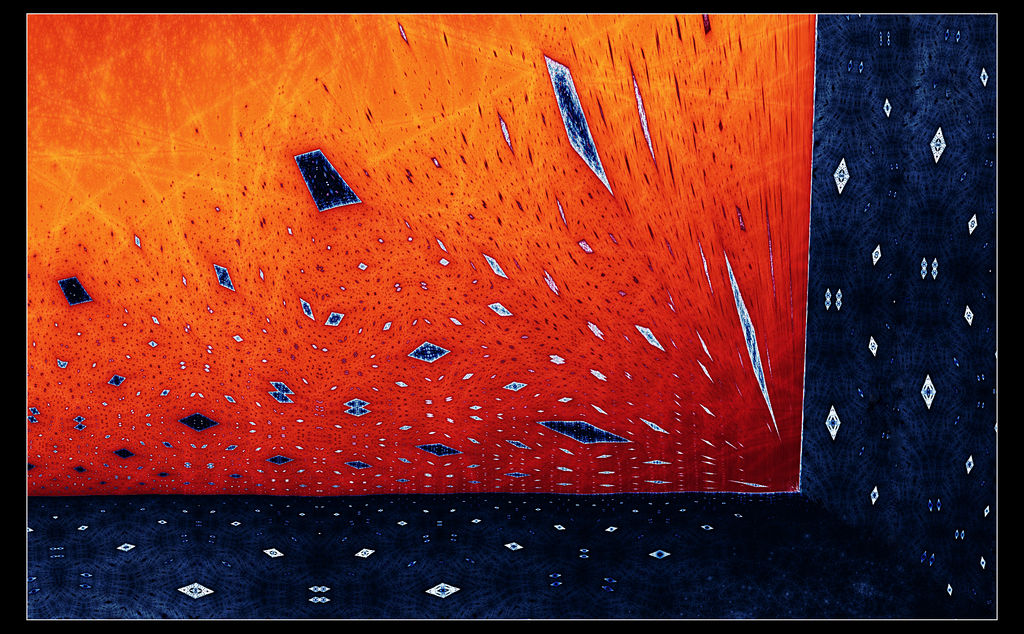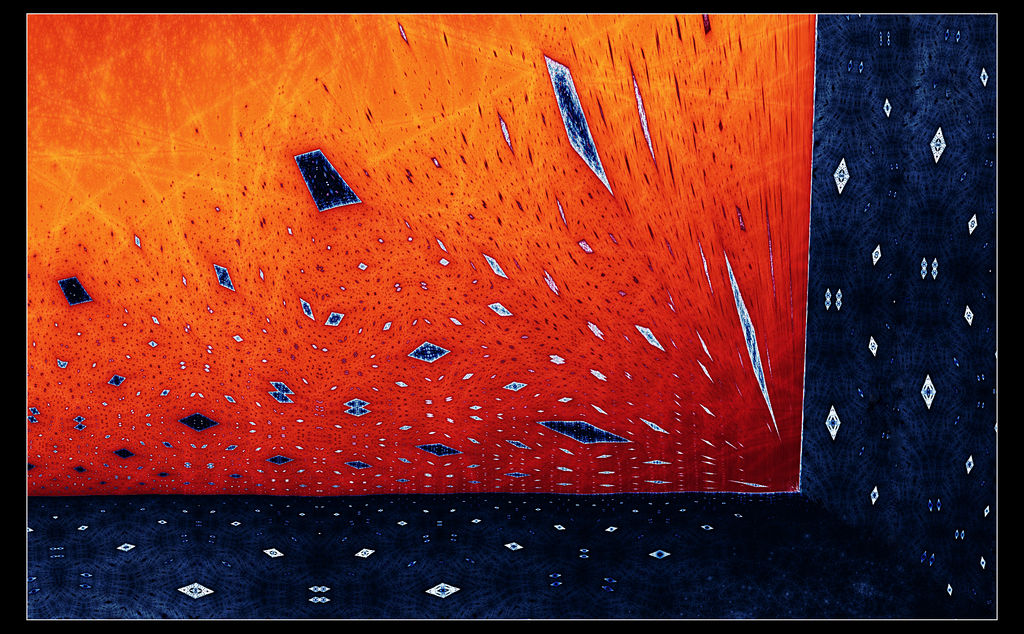 Hey Iwona

Here's a fabulous ducky for you~
Let me just say that I love this render! The cool things about this one is how geometric and trendy it feels. Even though fractal art is considered "geometrical," I feel that very few fractals show an "obvious" geometry. Most people know that getting straight lines to work well in any fractal can be on the more difficult side of things, as well as corners for that matter; but Dots has captured what seems to be my entire year of Freshmen high school geometry in this piece. I get that nostalgic feeling when I stare at the bold colors and subtle, soft details. The only things that I find a bit off on this is the black border around the edge and the orientation. Borders are difficult to work with; not only on fractals, but on pretty much any form of art. I just feel that the border seems a bit too prominent to fit. And I'm just not a huge fan of landscape orientations, so I would love to see another version of this one, but in the portrait format and compare them side by side. Overall, this is another example of how Dots uses his innovative flair to spice up his fractals!
The Artist thought this was FAIR
1 out of 1 deviants thought this was fair.