Blaze of Silver both the modern and prequel versions are safe
And I quite enjoy working on Kempen and Hunk & Dashing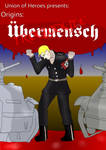 But i am not continuing the Hero Union comic for a while.

I am either burning out or I just lost intrest in the series for a while.
There weekly update will be replaced by a page of your choosing at a poll each month.
Series to choose from
Sieg Sieg Heidi

A series i made up because NPC's complain there was to many fascistic imaginary in Anime.
So the series stars a German exchange student in japan Alice Heidi.
And catches the eye of the WW2 club of her school with a fascination on the Nazi's
And want her to run the club purely for her heritage.
Otona no Manga no Machi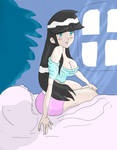 Emono o Taberu a Asaian Hentai toon depressed and her rose tinted glasses for the western cartoon world broken.
She spends some time in the city with Goldilocks who hopes to convince her not to give up on her new job as a club hostage.


Blackroot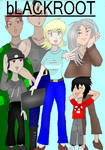 Our main protagonist is a young woman that owns a old mansion.
It started out as a girls only rental room kind of thing. But they al ran away screaming like... well little girls when there have been sightings of ghost.
To get enough money to keep her parental home she is forced to rent it to stupid boys.
Yes, sunny we feel your pain.


Dragon Ball ToS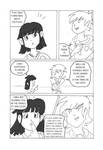 A fan comic where Pan age 12 joins the teen diversion of the world martial arts tournament.
Together with other students her mother Videl trained.
Cronicles of Chocowakije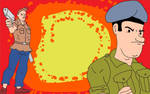 A Fan comic about the events of the older brother of Wiske/louse/bobbete
Or more a made up history of the fictional country.
The Adventures of Rikki

The same Rikki but his youth starting in 1936.
Everman
A high fantasy adventure