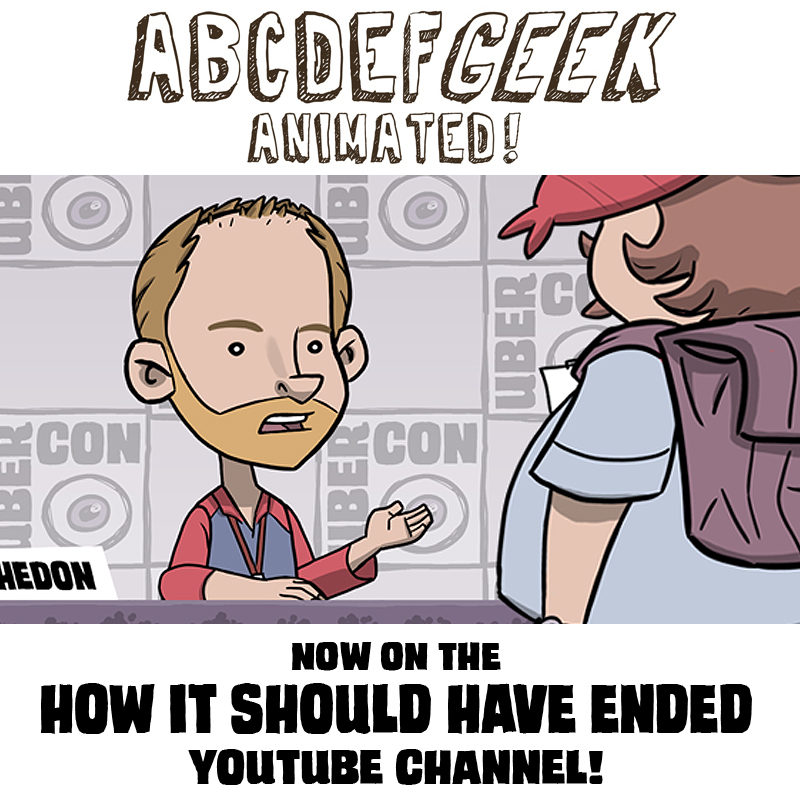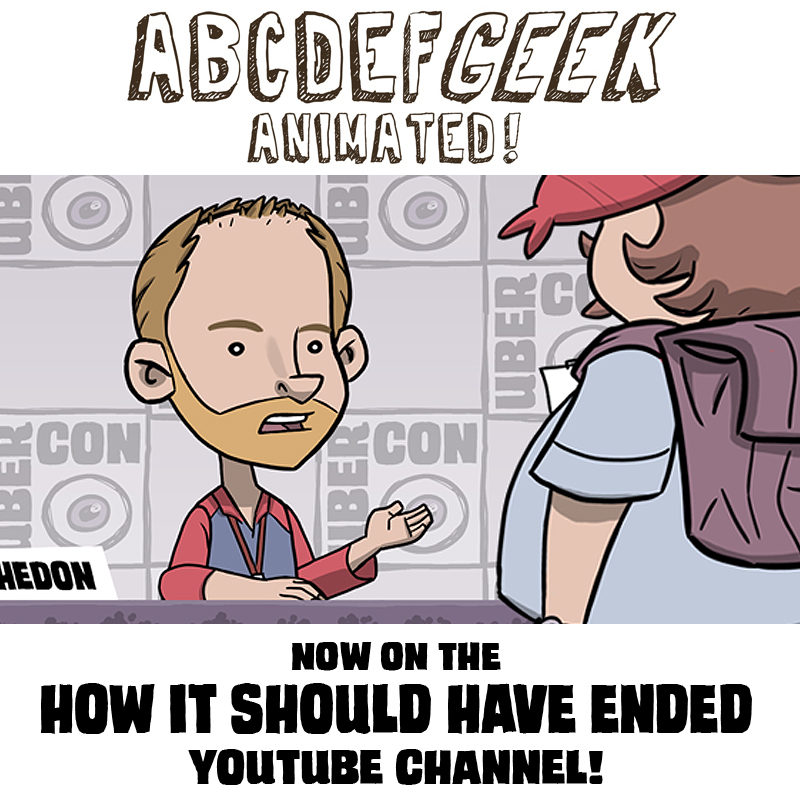 Watch
"ABCDEFGeek" is now an animated series on the "How It Should Have Ended" YouTube channel! I hope you enjoy the second episode!

Go here to watch the new episode, "J Is For Josh":
www.youtube.com/watch?v=nyP4tZ…
More episodes coming soon!
-Otis

This was my favorite video! Awesome work!
Reply

Reply

AWESOME Otis! I hope you are ignoring the negative comments on the video. its was GREAT and the ASCDEFGeek series will be a fantastic and complimentary addition to HISHE. looking forward to the B is for bromance episode!
Reply

Thanks! I accidentally saw some of the comments today and got a bit down. I appreciate your kind words.

Reply