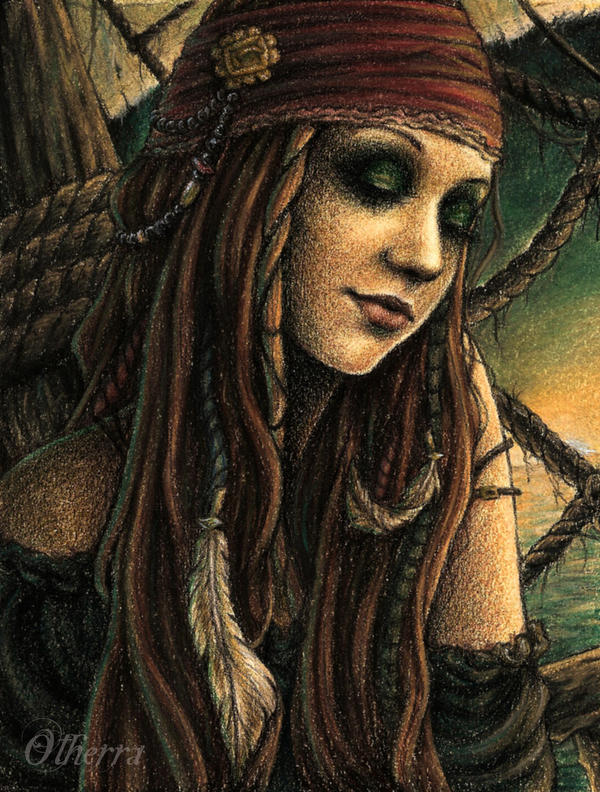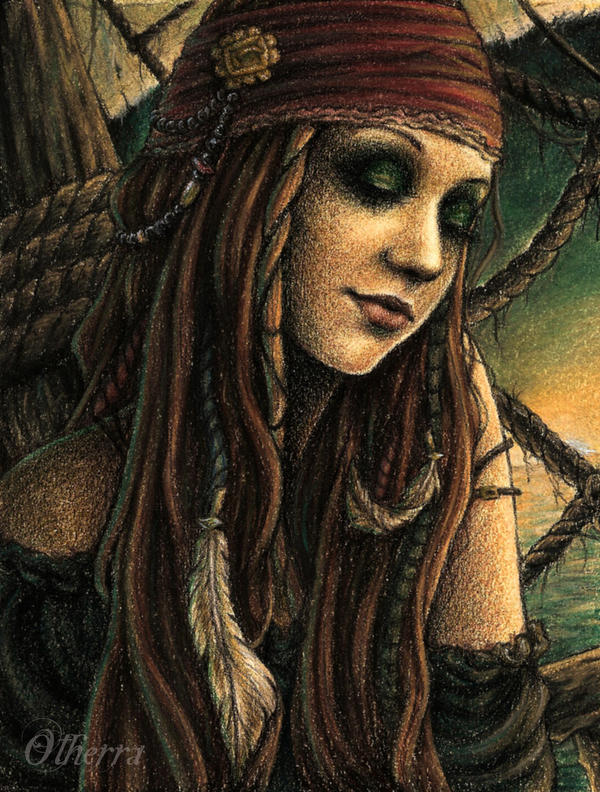 Watch
www.youtube.com/watch?v=yzqB_y…
by BrunuhVille
www.youtube.com/watch?v=T8k9y2…
by
Antti Martikainen
Drawing while listening to this kind of pirate music - it was the most epic way to create ever! You should really check out their works, these composers are amazing.
I don't think anybody knows, but I mostly sketch pirates. And I never even coloured one of them. But now was about the right time...
The sun is rising. All night long the storm raged over the seas. Now a new day dawns over the calm waters. New horizons wait for us! Many storms are yet to come and many adventures lie ahead beyond the waves. Life is an endless journey to which we all must surrender, but for this moment - you enjoy the one silent view of the new daylight. And you cannot help but feeling grateful. And you cannot help but looking forward to the next time the sea will create a wondrous tumult again. Because that is what seas do every now and then, just like life. And you know you love it.
"Because a ship is safe in harbour, but that's not what ships are for."
(Yeah, I am so very fond of metaphors, it is almost embarrassing)
(and yes, her look is inspired by PotC... as is the colour scheme. Next time I might draw her with a beard made of tentacles, arrrrr)
reference:
www.christinaaguilera.com/site…
(hihi)
PRINTS
available again!
A4 (21x29,5 cm / 8,3x11,6 in) : €5,- / $6,50
A5 : €3,50 / $3,80
A6 (10,5x14,8 cm / 4,1x5,8 in) : €1,50 / $1,65
(prices do not include shipping costs, payment by Paypal or bank transfer)
If you wish to order a print, please just send me a note or send an email

prints of other works here:
otherra.deviantart.com/gallery…
~
You can follow me on facebook:
www.facebook.com/otherra