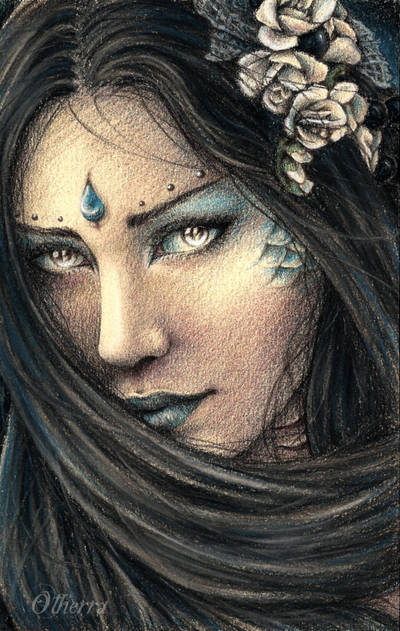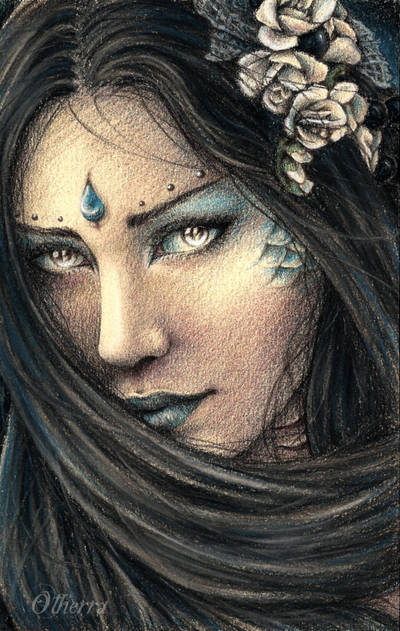 Watch
www.youtube.com/watch?v=IlEk4G…
Queen of the Sea by Peter Crowley.
After creating my drawings
Rising Sun
and
Night of the Mermaid
I still could not get enough of drawing something connected to the sea, while listening to some of the most epic music I've ever heard in my life. It is simply addictive - oops.
I'm still not sure whether her hair is flowing in the wind or in the water. And whether the black and blue background shows the depth of the ocean or the night sky. But I like both options

reference:
Datura
by

PRINTS
available!
A4 (21x29,5 cm / 8,3x11,6 in) : €5,- / $6,50
A5 : €3,50 / $3,80
A6 (10,5x14,8 cm / 4,1x5,8 in) : €1,50 / $1,65
(prices do not include shipping costs, payment by Paypal or bank transfer)
If you wish to order a print, please just send me a note or send an email

prints of other works here:
otherra.deviantart.com/gallery…
~
You can follow me on facebook:
www.facebook.com/otherra