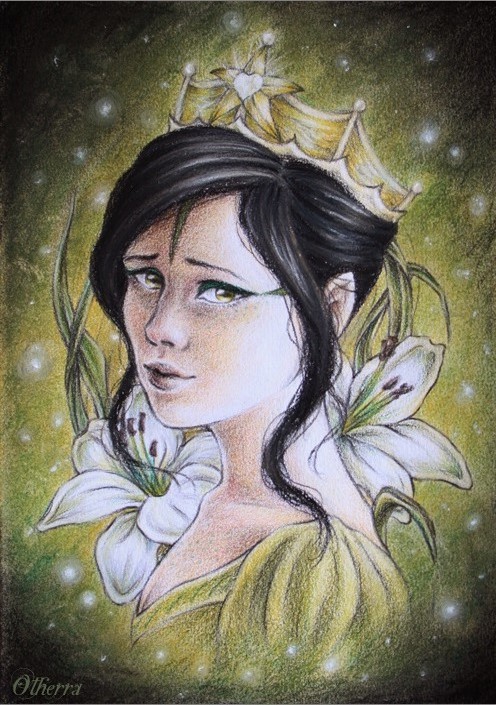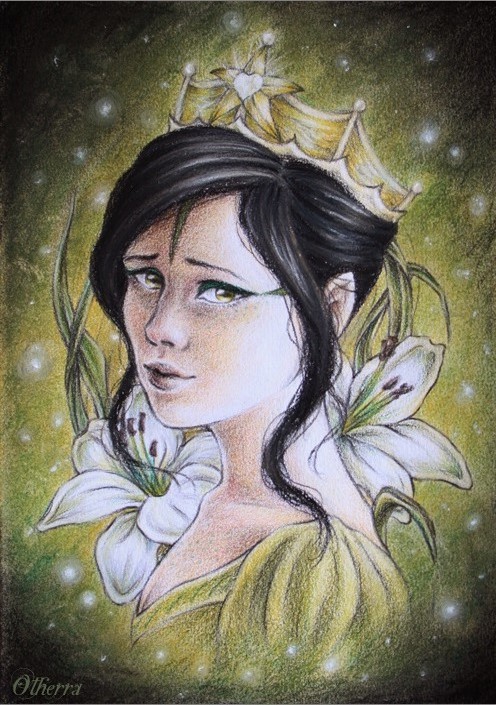 Watch
I created this drawing because of a song I wrote about a small frog living in a swamp. She is cursed and believes she can only be freed by true love's kiss (ah well, you know the story). Anyway, the problem is, what can you do yourself, being tiny and voiceless? Well, instead of falling into despair, the little frog does whatever she can - she asks the moon and the sun for help, but neither of them helps her in the end. But then she makes a wish upon a star... for she's been told that when you wish upon a star, your dreams come true! (such disney, much cheesy, wow)

The song is mostly a metaphor for the struggle to become who you really are. When I wrote the song, quite some years ago, it meant a lot to me personally. But then - the sketch was untouched for many many months. Because I felt like I was freed from my own curses. Why would I have to finish this drawing?

Then I started working on it again, not sure why. I discovered that though the little frog has her crown and is a princess after all, she still looked so sad. And I did not understand why I had to draw her like that. I tried to change it, give her a happy smile. But I couldn't, it didn't feel right.

And her sad gaze actually became a consolation. I started working on the drawing again, because I needed the dazzling atmosphere, the world of fairytales. The story of the frog represent that part of me that, like a stubborn child, still tries to believe that everything will be allright in the end. That love will save us all.

Suddenly her sad gaze said to me: "I understand. I know how tough things can be and how unfair life is sometimes. How everything you try seems to be invain. How easy it is to give in to despair."

Because yes, I was happy. But that's not where our own lives stop, at the happy ending of a fairy tale. After our own battles, life continues. The world continues. And the world changed into a place where we hear about racism, terrorism, anger, hate, distrust and distruction on a daily basis. And again I wondered: what can I do myself, being so tiny?

And my own sadness and dissappointment about the world was seen in the eyes of my loved ones as well. Somehow we all became more worried than before. And then I recognized that sad gaze from the drawing - in ourselves.

We are all trying to make our little lives a wonderful creation, a work of art and love. And while doing that, sometimes I need to look at the drawing and the princes' tiny, catious smile. It reminds to think once in a while: 'It will be allright'

The world is not like a fairytale. And that's exactly why we need to keep believing in them. We need that kind of hope.




Wow, this is very deep. It has so much meaning behind it, it's really beautiful
Reply

Thank you so much, I appreciate it that you read the story behind it!
Reply

Nice work! really beautiful

Reply

Reply