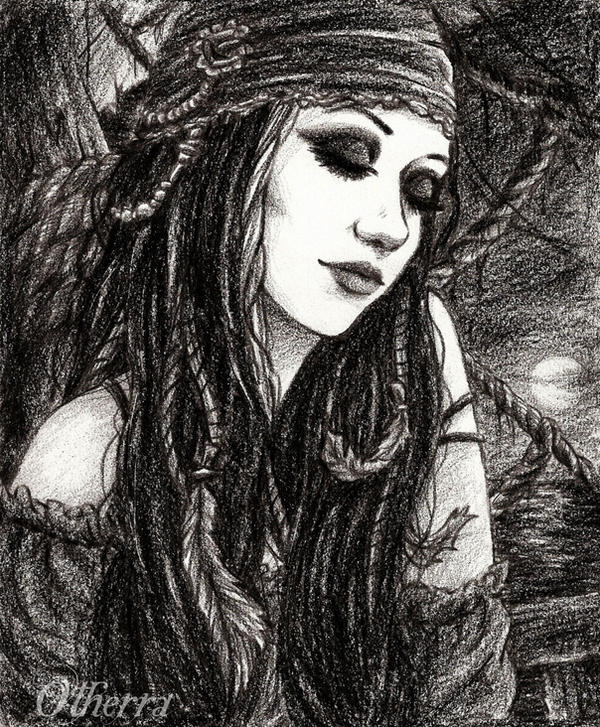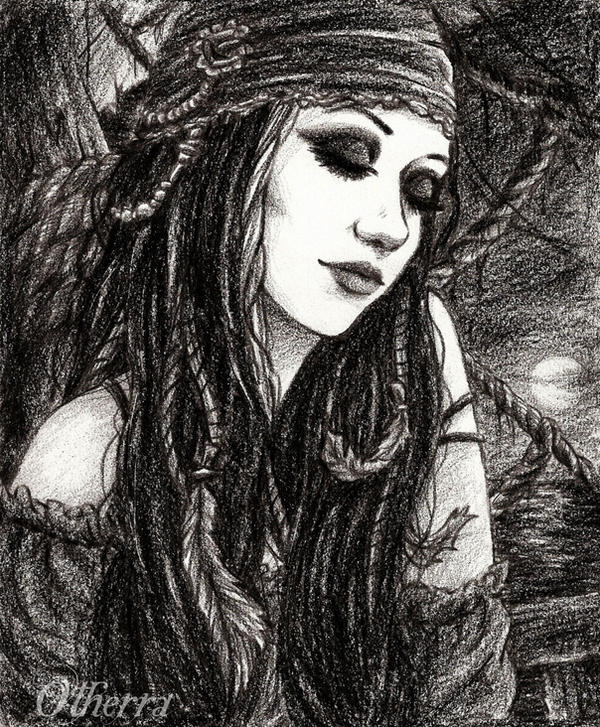 You already might know this pirate from the coloured version of this picture:
otherra.deviantart.com/art/Ris…
This is the black&white night version of the same picture, basically. I was just very curious what difference it would make. The moon and the darkness gives this picture a completely different feeling, and somehow it looks as if her personality is no longer the same. I like the thought that though you may start from the same point, the result depends on the choices you make. So many possibilities in art. So many possibilities in life as well.

Lovely! I think I actually prefer this version. <3 But I'm a sucker for black and white work.
Reply

Fantastic you know it looks like the girl jack sparo.
Reply

Thanks! Haha I know, I must admit it was slightly my intention, oops

Reply

fantastic work love the peniclwork

Reply