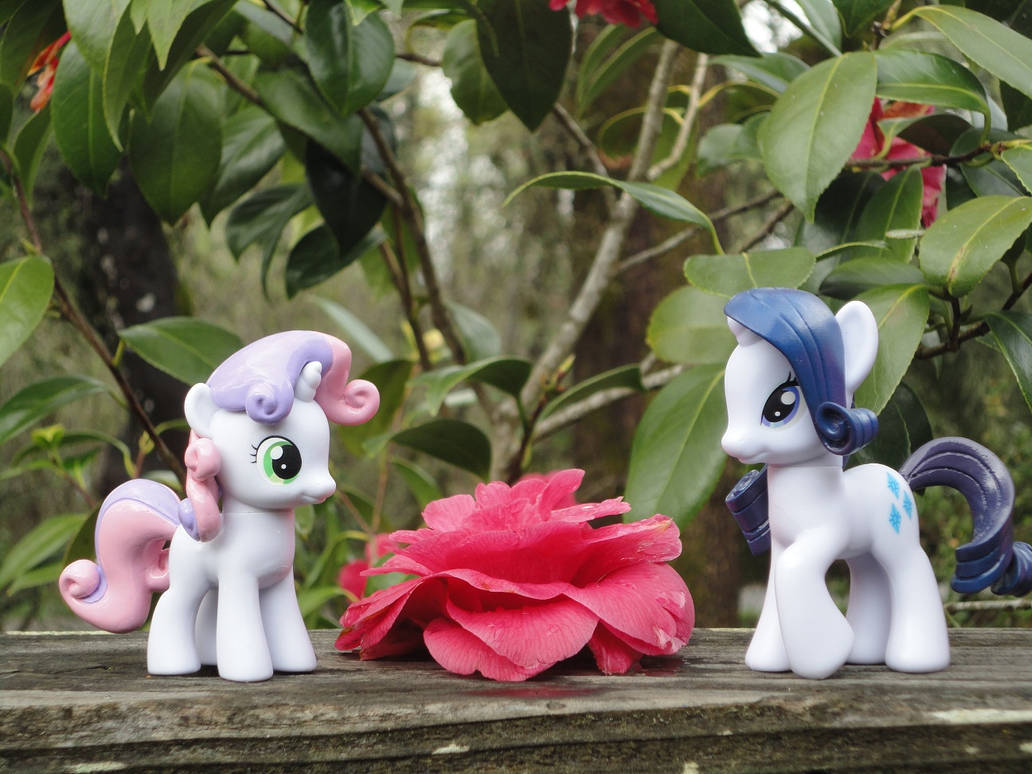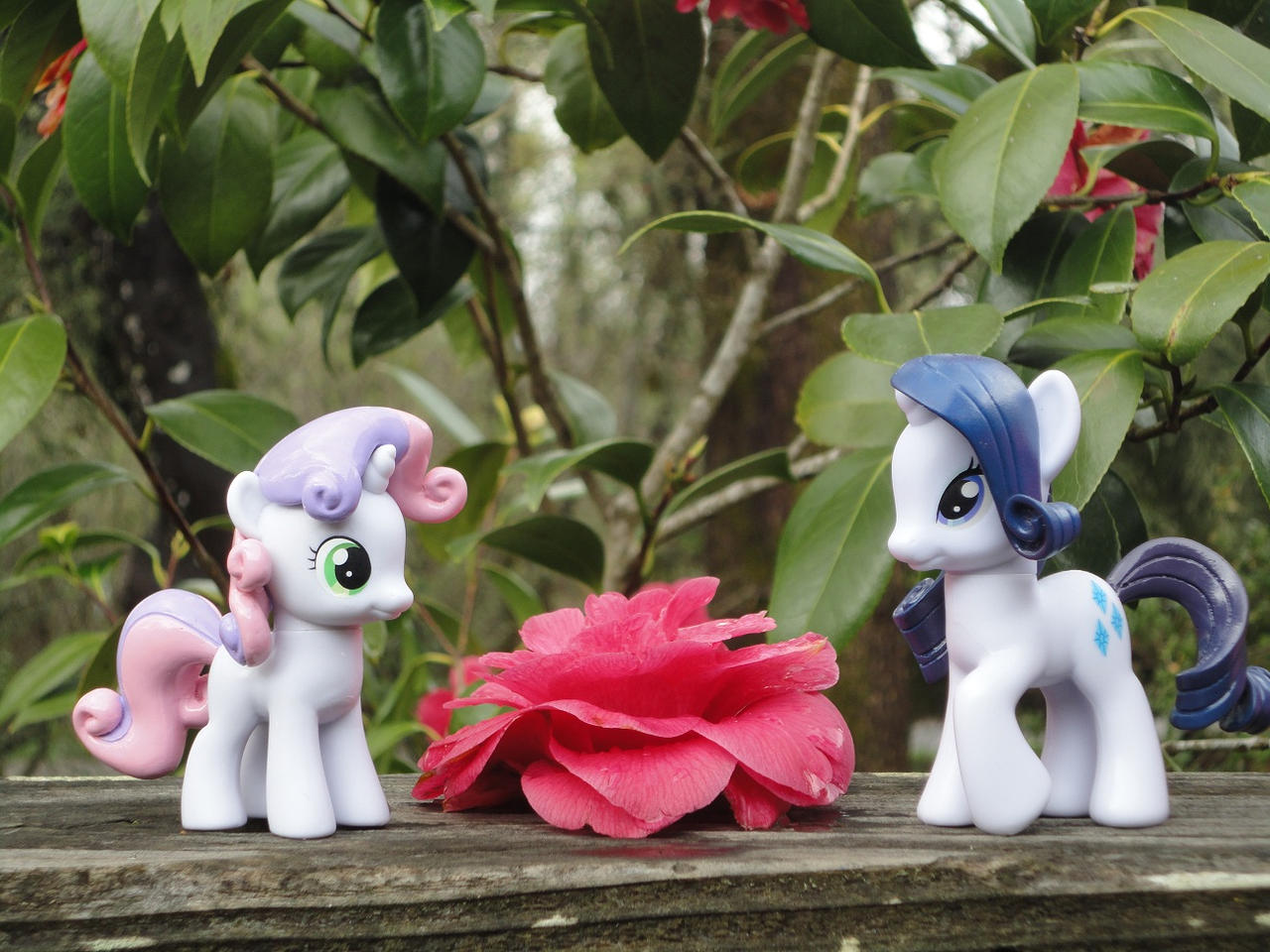 Watch
Because yesterday was a sick day, I decided to spend some time working on some ponies for me!
So, I grabbed several of the kits that I had and bullied my way through them. The first to be finished is Sweetie Belle. Yay! Of course, she had to be in a photo with her sister... and I just happened to have some pretty flowers out back that were blooming after all this nice rain we've had.
Anyway, here's the first picture of my finished Sweetie Belle!